If you prefer to read a story with multiple novels (but not too many) and don't mind a cliffhanger or two, then trilogies may be right for you! Check out a few young adult fiction series that complete their conflicts and plots in the third and final book of the series. You may find that a few titles also have related content, including film adaptations, prequels, and musical soundtracks, if you're inclined to keep exploring the world you chose to dive into. 
Shadow and Bone Trilogy by Leigh Bardugo
"Orphaned by the Border Wars, Alina Starkov is taken from obscurity and her only friend, Mal, to become the protegé of the mysterious Darkling, who trains her to join the magical elite in the belief that she is the Sun Summoner, who can destroy the monsters of the Fold."
The Folk of the Air Series by Holly Black
"Jude, seventeen and mortal, gets tangled in palace intrigues while trying to win a place in the treacherous High Court of Faerie, where she and her sisters have lived for a decade." 
Also check out How the King of Elfhame Learned to Hate Stories for related content.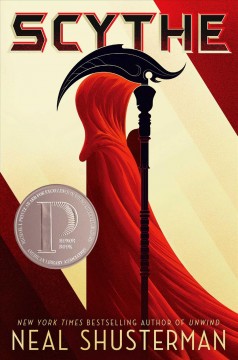 Arc of a Scythe Trilogy by Neal Shusterman
"In a world where disease has been eliminated, the only way to die is to be randomly killed ('gleaned') by professional reapers ('scythes'). Two teens must compete with each other to become a scythe--a position neither of them wants. The one who becomes a scythe must kill the one who doesn't."
Leviathan Trilogy by Scott Westerfeld
"In an alternate 1914 Europe, fifteen-year-old Austrian Prince Alek, on the run from the Clanker Powers who are attempting to take over the globe using mechanical machinery, forms an uneasy alliance with Deryn who, disguised as a boy to join the British Air Service, is learning to fly genetically-engineered beasts."
Other YA trilogies to consider: