Because of the impact of the Black Lives Matter movement, there's a heighten awareness and energy surrounding this year's Juneteenth Celebrations. In fact, many communities are using this day to focus on ways to empower the African American Community, highlight resources, focus on racial disparities that must be addressed, and educate the community about Juneteenth, and the history of race in this country. However, some individuals are using this day to encourage those around them to register to vote, support a black businesses, sign a petition or donate to a passionate cause. Others are more focused on on self- care, preservartoin, rest, recovery, or spending time with family and closed friends. Whatever you decide or do, the community has a number of events and activities that just might interest you: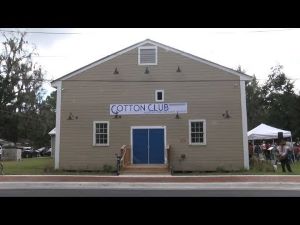 Online event with The Cotton Club Museum and Cultural Center: 
Observe Juneteenth with an Online Zoom Gathering "We Who Believe In Freedom Cannot Rest"
Friday, June 19, 6 p.m. – 7 p.m. Join an online gathering featuring guest speakers and presentations, candle lighting and prayer. Access the online gathering at this Zoom link, or find a call in number here.
Saturday, June 20, 10 a.m. – 2 p.m., Sunday, June 21, 12 p.m. – 4 p.m. | Historic Haile Homestead
8500 SW Archer Rd., Gainesville, FL 32608
For more events and activities happening this weekend visit: https://www.visitgainesville.com/explore/whats-good-in-gainesville-and-alachua-county-june-18-24-2020/
Booklists: Black Lives Matter, Juneteenth, Read with Pride