Susan Stockdale, author & illustrator, paints vivid images with patterned details and writes in rhyming text that captures readers young and old alike. Stockdale inherited a fondness for fun with words from her mother, who was a published poet. As a child, she grew up in south Florida and Ireland where the colorful enviroment empassioned her affections for nature. Her studies in art and freelance textile design contribute to her style of art. Ms.Stockdale has recieved recognition and awards for her books from the Association for Library Services to Children (ALSC), National Science Teaching Association (NSTA), and Parent's Choice Awards. 
Exquisite yet, simple informational read alouds!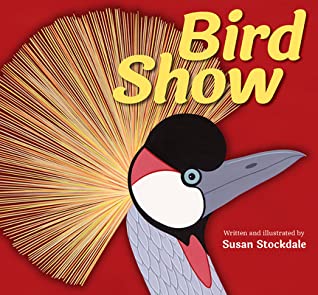 A variety of fashionable feathered creatures- from the Mandarin duck and the Grey-Crowned Crane to the Royal Flycatcher and Golden Pheasant. Their feathers may be simple and solid or speckled, striped, or spotted. They may "wear" a jacket, a scarf, an apron, a headdress. And just like people, each one contributes to our beautiful world, made more vibrant by their diversity. 
You'll be amazed to discover all the different reasons why animals have spots!
What kinds of animals have spots, and why do they have them? To scare predators, hide more easily, or warn enemies to stay away? With engaging rhymes and bright bold images learn the many ways in which animals benefit from their spots. Fun matching game at the end.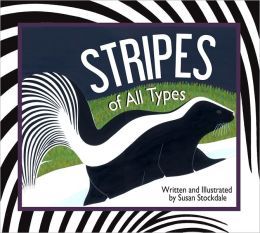 A patterned parade of animals comes to life! 
Bouncy, alliterative rhyme and gorgeous illustrations introduce readers to a wide range of striped animals. Bright detailed paintings help show the many reasons stripes are so often found in nature. An afterword provides more information about each featured animal and where it lives, and explains the role it's stripes play. Readers can test their knowledge of animal stripes with a fun matching game at the end. 
Brightly, colored, richly textured illustrations and an energetic rhyming text introduce young readers to distinctive birds and their unique qualities. 
From the Blue-footed Booby to the Red-billed Oxpecker, the breadth of bird life depicted in this stunning book will captivate young ornithologists. Bold colors and crisp, clean lines can't help but grab the reader's attention.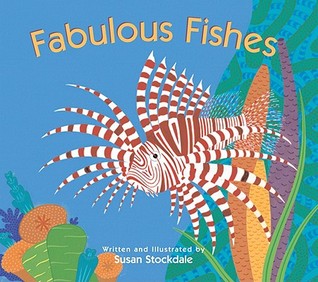 Dive into an underwater world with amazing fish and their habitats on every page!
From the spiky lionfish and the brightly colored clownfish to lanternfishes and hatchetfishes that flash lights so they can find each other in the deepest, darkest parts of the ocean. 
Carry Me! Animal Babies on the Move-
Animal parents carry their young in many different ways. Some tote babies on their backs. Others dangle them from their mouths or prop them on their shoulders. 
From kangaroos carrying babies in pouches in the Australian Outback to penguin babies perched on their parents' feet in the frozen Antarctic, each animal family is shown in it's natural habitat. The story ends on a reassuring note with a human baby snuggled in her mother's arms. 
Watch Ms. Stockdale give a peek into her illustration process for Bird Show. 
Reviews for the above listed books are adapted from Peachtree Publishing and all images are Susan Stockdale's.