Summer is the start of hurricane season. Because of COVID-19, the 2020 season may be harder. There are steps you can take to prepare. Ready.gov tells us that before the storm it's important to: 
Have an emergency kit

This year make sure to have

masks or face coverings
soap & hand sanitizer
disinfecting wipes for surfaces

Gather important papers and keep them in a waterproof container. These include family, housing, financial, school, and identification papers.
Have an exit plan

Know which shelters are near you.
Figure out how and where you will go, know your evacuation route.
Have extra cash on hand to pay for gas, food, and a place to stay. Banks may be closed and ATMs may not work.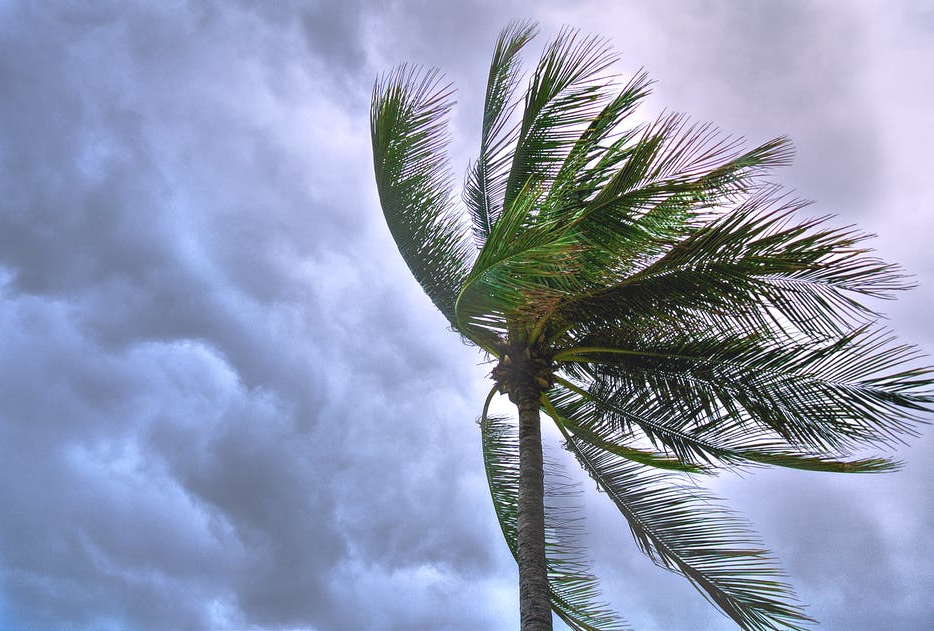 Hurricane shelters plan to double the space for each person for social distancing. Planners want to protect everyone. They also may use hotel rooms for people with COVID symptoms.  
If you live in a low-lying area or mobile home, please seek shelter if told to do so. Some coastal cities ask that people consider staying with friends or family who live close by. Know where you would go if you need to leave.         
(Image by Suparerg Suksai)
During the storm,
Listen for emergency information and alerts from a weather radio and/or cell phone apps.
Stay in a room in the middle of the house, away from windows.
If there is flooding and you are trapped, go to the highest floor.   
Do not go outside during the "eye" (calm, or middle) of the hurricane.
Do not walk, swim, or drive through flood waters. 
Only use generators outside, away from windows.
After the storm, 
Return home only when told it is safe to do so.
Bring your ID. You may have to show it before you can get home.
Have devices charged up and bring batteries.
Drive in with a full tank of gas and food/water supplies.
Avoid any downed electrical lines and be aware of the smell of gas. Leave area right away.
Avoid any standing or moving water.
Use flashlights instead of candles.
Boil tap water until local government says it is safe.
File a claim for any damages with your insurance company. Make a claim for aid for others costs at disasterassistance.gov. New York Times article with more on how to file a claim.
-------------------------------------------------
Check out this guide from the FL Literacy Coalition. It is written for Adult Learners and English Language Learners:
Preparing for Storms in Florida 
-------------------------------------------------
-------------------------------------------------
Gale in Context has an easy-to-read section about hurricanes. You can even listen to the articles (audio)!
You can place these items on hold and access them through curbside pickup.:
Hurricanes
by Kupperberg, Paul, 2007.
Description: 64 p. 
Call Number: N.R. 363.3492 KUP 2007
Hurricanes : what you need to know.
Goose Lane, c2006.
Description: 143 p.
Call Number: 551.552 HUR 2006
Rise of the superstorms, 2018
Call Number: DVD 551.552 RIS 2018