Image

Winners
Congratulations to our winners of the Battle of the Books trivia competition!
1st Place: Millhopper Branch
2nd Place: Waldo Branch
3rd Place: Headquarters Library
It was a close competition with 22 participants and 9 competing teams. Great job to all participants!
Alachua County teen participants were given free copies of of selected books to read over the summer to prepare to flex their trivia skills at the annual Battle of the Books. The competition took place July 23 at 2 p.m. on Zoom.
This year Alachua County teens selected the following books:
One of the Good Ones by Maika Moulite
Other Words for Home by Jasmine Warga
They Called Us Enemy by George Takei
Thank you to RTI Surgical for their donation to make the book giveaway possible.
Image

Author Visit
Bestselling author Jasmine Warga visited on Thursday, July 21, at 4 p.m. on Zoom for a book talk and Q&A .
Image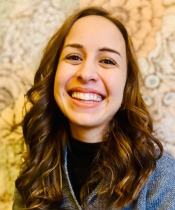 Jasmine Warga is the New York Times-bestselling author of middle grade novels Other Words For Home and The Shape of Thunder. Other Words For Home earned multiple awards, including a John Newbery Honor, a Walter Honor for Young Readers, and a Charlotte Huck Honor. Other Words for Home was selected by local teens as one of the titles for this summer's Battle of the Books.
Jasmine currently teaches in the MFA program at Vermont College of Fine Arts. Originally from Cincinnati, she now lives in the Chicago-area with her family in a house filled with books.