Government Services (eGovernment) are provided at the city, county, and/or state level. eGovernment allows you to access these services and information digitally through the Library District. We support eGovernment by providing:
Free public access to internet computer workstations.
eGovernment-only computer workstations located at the Headquarters Library.
Classes for basic computer skills (see our Events page).
Right Service at the Right Time
Image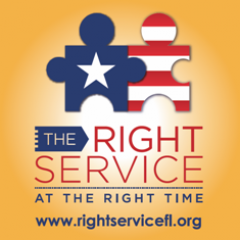 If you have a need right now, the library can help you find the right service.
Find local and state assistance with:
Daily Needs
Family
Healthcare
Immigration
Transportation
Jobs
Housing
Find help available in Alachua County or another Florida county.
Are you a service provider? Want your non-profit or government service(s) listed? Contact us by email or call 352-334-3940.
2-1-1 Get Connected, Get Help
Access 2-1-1 First Call for Help to find local resources for a variety of needs. Want to speak to someone? Contact 2-1-1 today!
Assessment, Information, and Referral
2 1-1 First Call for Help is dedicated to improving the quality of life for all residents of all people by providing access, through caring and professional guidance and advocacy, to essential community health and human services. Once a 2-1-1 Counselor assesses the needs of the caller, their goal is to provide them with the most accurate information, resources and referrals to the agency and program that can best meet their needs.
Disaster-Related Services
People seek vital information about conditions and services such as evacuation routes, shelters and so much more. 2-1-1 provides a 24/7 Helpline connected to a highly trained team providing the up-to-date information in an emergency.