Image

The Alachua County Library District, in partnership with Three Rivers Legal Services, presents the Law in the Library series. This program series consists of discussions and presentations covering relevant legal topics, led by local attorneys who share their expertise with the public.
Presentations typically take place once per month, September through May, at the Headquarters Library.
Previous presentation topics have included:
Estate Planning
Debt Relief
Small Business
Tax Law
Traffic Laws
Landlord/Tenant
'Thank You' to our presenters!
The Library would like to thank our partner, Three Rivers Legal Services, and the local attorneys who donated their time and knowledge to present during the 2022/2023 Law in the Library (LITL) series. We couldn't do this without you!
The 2023/2024 LITL series will take place from September 2023 to May 2024. If you are a local attorney wishing to present during the upcoming series, please email Librarian Supervisor, Robert Rieders, for more information.
Three Rivers Legal Services
Image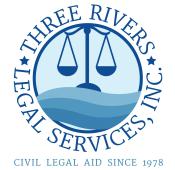 Three Rivers Legal Services (TRLS) is a local, non-profit law firm that provides free legal help. With offices in Gainesville, Jacksonville, and Lake City, they provide free civil legal help to low income families in seventeen counties. TRLS is dedicated to providing quality, free legal help to individuals as well as legal information and education to groups. They concentrate on Housing Law, Family Law and Domestic Violence Prevention, Elder Law, Education Law, and Income and Public Benefits issues.
Law in the Library Events