Welcome to 50 States of Gay, a blog series of book recommendations in celebration of October being LGBTQ+ History Month. We'll be touring the country with a book title (or two or six) set in each state. Some will be Young Adult titles, while others will be biographies, memoirs, or adult fiction titles that have crossover appeal for teen readers.
Many of these titles will deal with mature content and themes. Some—especially the older titles—may not include what we would now consider good representation or portrayals of LGBTQ+ individuals. There is value to be found in all of them, though not every title will speak to every reader. If you're concerned about potential harmful or triggering content, we recommend checking out a book's listing on Goodreads or DoesTheDogDie.com, both of which often include content warnings provided by other readers.
Now buckle up, and get ready for a three week long queer road trip that you can undertake from anywhere, even the comfort of your own home!
Image

Image
Alabama: I Kissed Alice by Anna Birch [2020]
Rhodes, a gifted artist, has always excelled at Alabama's Conservatory of the Arts (until she's hit with a secret bout of creator's block), while Iliana, a transfer student, tries to outshine everyone with her intense, competitive work ethic. Since only one of them can get the coveted Capstone scholarship, the competition between them is fierce. They both escape the pressure on a fanfic site where they are unknowingly collaborating on a webcomic. And despite being worst enemies in real life, their anonymous online identities I-Kissed-Alice and Curious-in-Cheshire are starting to like each other... a lot.
Also set in Alabama: The Ballad of Ami Miles  — This is Where it Ends  —  Boys of Alabama
Image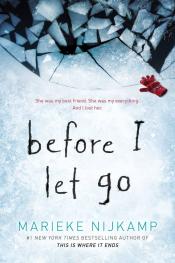 Alaska: Before I Let Go by Marieke Nijkamp [2018]
When Corey moves away from Lost Creek, Alaska, she makes her friend Kyra promise to stay strong during the long, dark winter, and wait for her return. Just days before Corey is to return home to visit, Kyra dies. The entire Lost community speaks in hushed tones, saying her death was meant to be. And they push Corey away like she's a stranger. With every hour, Corey's suspicion grows. Lost is keeping secrets—but piecing together the truth about what happened to her best friend may prove as difficult as lighting the sky in an Alaskan winter.
Image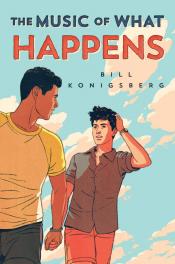 Arizona: The Music of What Happens by Bill Konigsberg [2019]
It is summer in Phoenix, and seventeen-year-old Maximo offers to help Jordan, a fellow student in high school, with the food truck that belonged to Jordan's deceased father, and which may be the only thing standing between homelessness for Jordan and his mom; the boys are strongly attracted to each other, but as their romance develops it is threatened by the secrets they are hiding—and by the racism and homophobia of those around them.
Also set in Arizona: Even If We Break
Image
Arkansas: Boy Erased by Garrard Conley [2017]
"A poignant account by a survivor of a church-supported sexual orientation conversion therapy facility that claimed to "cure" homosexuality describes its intense Bible study program and the daily threats of his abandonment by family, friends and God, an experienced that transformed the author's relationships and self-understandings." —NoveList
Image
California: Date Me, Bryson Keller by Kevin van Whye [2020]
Everyone knows about the dare: Each week, Bryson Keller must date someone new—the first person to ask him out on Monday morning. Few think Bryson can do it. He may be the king of Fairvale Academy, but he's never really dated before. Until a boy asks him out, and everything changes.
Also set in California: Everything Leads to You  —  I'll Be The One  —  The Summer of Everything  —  Music From Another World  —  The Summer of Jordi Perez
Image
Colorado: Meet Cute Diary by Emery Lee [2021]
Noah Ramirez thinks he's an expert on romance. He has to be for his popular blog, the Meet Cute Diary, a collection of trans happily ever afters. There's just one problem; all the stories are fake...When a troll exposes the blog as fiction, Noah's world unravels. The only way to save the Diary is to convince everyone that the stories are true, but he doesn't have any proof. Then Drew walks into Noah's life, and the pieces fall into place.
Also set in Colorado: Sadie  —  Lies My Girlfriend Told Me
Image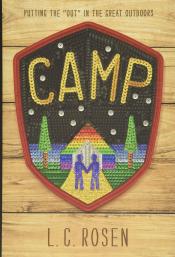 Connecticut: Camp by L. C. Rosen [2020]
Sixteen-year-old Randy Kapplehoff loves spending the summer at Camp Outland, a camp for queer teens. it's where he fell for Hudson Aaronson-Lim—who's only into straight-acting guys and barely knows not-at-all-straight-acting Randy even exists. This year, though, it's going to be different. Randy has reinvented himself as "Del"—buff, masculine, and on the market. But as he and Hudson grow closer, Randy has to ask himself: How much is he willing to change for love? And is it really love anyway, if Hudson doesn't know who he truly is?
Image
Delaware: Tomorrow Will be Different by Sarah McBride [2018]
Sarah McBride is on a mission to fight for transgender rights around the world. But before she was a prominent activist, and before she became the first transgender person to speak at the Democratic National Convention in 2016, she was a teenager struggling with her identity. With emotional depth and unparalleled honesty, Sarah shares her personal struggle with gender identity, coming out to her supportive but distraught parents, and finding her way as a woman. She inspires readers with her barrier-breaking political journey that took her from a closeted college student to one of the nation's most prominent transgender activists.
Image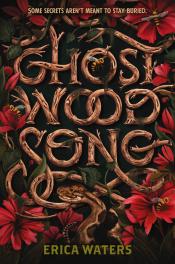 Florida: Ghost Wood Song by Erica Waters [2020]
Shady Grove inherited her father's ability to call ghosts from the grave with his fiddle, but she also knows the fiddle's tunes bring nothing but trouble and darkness. But when her brother is accused of murder, she can't let the dead keep their secrets. In order to clear his name, she's going to have to make those ghosts sing.
Also set in Florida: The Friend Scheme
Image
Georgia: The Fascinators by Andrew Eliopulos [2020]
Sam doesn't know where he'd be without James and Delia. Living in a small town where magic is frowned upon, he needs their friendship—and their time together in their school's magic club—to see him through to graduation. But as soon as senior year stars, little cracks in their group begin to show. Sam may or may not be in love with James, who may or may not have a crush on a girl from his church. Delia wants to get into a hyper-competitive magic college, which makes casting spells with her friends look increasingly like a waste of time. And James reveals that he got mixed up with some sketchy magickers over the summer, putting a target on all their backs. With so many fault lines threatening to derail his hopes for the year, Sam is forced to face the fact that the very love of magic that brought his group together is now tearing them apart—and there are some problems that no amount of magic can fix.
Also set in Georgia: Late to the Party  —  The Color Purple  —  Simon vs. The Homo Sapiens Agenda  —  Georgia Peaches and Other Forbidden Fruit  —  Odd One Out
Image
Hawaii: Summer Bird Blue by Akemi Dawn Bowman [2018]
After her sister and songwriting partner, Lee, dies in an automobile accident, seventeen-year-old Rumi is sent to Hawaii with an aunt she barely knows while she and her mother grieve separately.
Image
Idaho: The Girls of No Return by Erin Saldin [2012]
A troubled sixteen-year-old girl attending a wilderness school in the Idaho mountains must finally face the consequences of her complicated friendships with two of the other girls at the school.
Image
Illinois: Super Adjacent by Crystal Cestari [2020]
"Claire has always wanted to work with superheroes, from collecting Warrior Nation cards as a kid to drafting "What to Say to a Hero" speeches in her diary. Now that she's landed a coveted internship with the Chicago branch of Warrior Nation, Claire is ready to prove she belongs, super or not. But complicating plans is the newest WarNat hero, Girl Power (aka Joy), who happens to be egotistical and self-important... and pretty adorable. Bridgette, meanwhile, wants out of WarNat. After years of dating the famous Vaporizer (aka Matt), she's sick of playing second, or third, or five-hundredth fiddle to all the people-in-peril in the city of Chicago. Of course, once Bridgette meets Claire — who's clearly in need of a mentor and wingman — giving up WarNat becomes slightly more complicated. It becomes a lot more complicated when Joy, Matt, and the rest of the heroes go missing, leaving only Claire and Bridgette to save the day." —Amazon.com
Image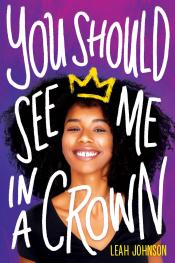 Indiana: You Should See Me In A Crown by Leah Johnson [2020]
Liz Lighty has always done her best to avoid the spotlight in her small, wealthy, and prom-obsessed Midwestern high school, after all, her family is black and rather poor, especially since her mother died; instead she has concentrated on her grades and her musical ability in the hopes that it will win her a scholarship to elite Pennington College and their famous orchestra where she plans to study medicine—but when that scholarship falls through she is forced to turn to her school's scholarship for prom king and queen, which plunges her into the gauntlet of social media which she hates and leads her to discoveries about her own identity and the value of true friendships.
Image
Iowa: The Vast Fields of Ordinary by Nick Burd [2009]
The summer after graduating from an Iowa high school, eighteen-year-old Dade Hamilton watches his parents' marriage disintegrate, ends his long-term, secret relationship, comes out of the closet, and savors first love.
Image
Kansas: Far From Xanadu / Pretend You Love Me by Julie Anne Peters [2005]
Mike is struggling to come to terms with her father's suicide and her mother's detachment from the family. Mike (real name: Mary Elizabeth) is gay and likes to pump iron, play softball, and fix plumbing. When a glamorous new girl, Xanadu, arrives in Mike's small Kansas town, Mike falls in love at first sight. Xanadu is everything Mike is not—cool, confident, feminine, sexy... straight.
Note: Originally published as Far From Xanadu and republished in 2007 as Pretend You Love Me.
Image
Kentucky: Dress Codes for Small Towns by Courtney C. Stevens [2017]
As the tomboy daughter of the town's preacher, Billie McCaffrey would rather wear sweats, build furniture, and get into trouble with her solid group of friends: Woods, Mash, Davey, Fifty, and Janie Lee. When Janie Lee confesses to Billie that she's in love with Woods, Billie realizes that she is also in love with Woods... and maybe with Janie Lee, too. She keeps her conflicting feelings to herself as she comes to terms with the gray areas of love, gender, and friendship.
Also set in Kentucky: Honor Girl  —  Wild and Crooked
Descriptions adapted from the publisher unless otherwise noted.