Image

Do you feel that chill in the air? Have you noticed any strange shadows or noises around your home? Are you still craving the thrills and chills of the spooky season? Just because Halloween is over, doesn't mean you can't enjoy some great horror stories like Mike Flanagan's many series—collectively known as the Flanaverse—on Netflix and on DVD. As the nights grow darker, dive into the haunted horrors of the Flanaverse, the books that inspired the shows, and a few read-alikes from our library catalog. 
The Haunting of Hill House
Image
Image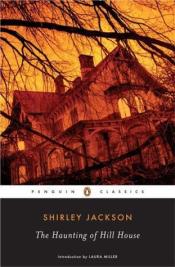 Inspired by: The Haunting of Hill House by Shirley Jackson 
It is the story of four seekers who arrive at a notoriously unfriendly pile called Hill House: Dr. Montague, an occult scholar looking for solid evidence of a "haunting"; Theodora, the lighthearted assistant; Eleanor, a friendless, fragile young woman well acquainted with poltergeists; and Luke, the future heir of Hill House. At first, their stay seems destined to be merely a spooky encounter with inexplicable phenomena. But Hill House is gathering its powers—and soon it will choose one of them to make its own.
The Haunting of Bly Manor 
Image
Image
Dead doesn't mean gone. An au pair plunges into an abyss of chilling secrets in this gothic romance from the creator of "The Haunting of Hill House."
 
Inspired by: The Turn of the Screw by Henry James
A very young woman's first job: governess for two weirdly beautiful, strangely distant, oddly silent children, Miles and Flora, at a forlorn estate... An estate haunted by a beckoning evil. Half-seen figures who glare from dark towers and dusty windows- silent, foul phantoms who, day by day, night by night, come closer, ever closer. With growing horror, the helpless governess realizes the fiendish creatures want the children, seeking to corrupt their bodies, possess their minds, own their souls. But worse—much worse—the governess discovers that Miles and Flora have no terror of the lurking evil. For they want the walking dead as badly as the dead want them.
Midnight Mass
Image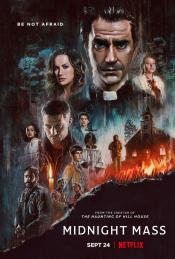 Image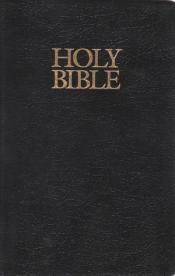 2021 | TV-MA | 1 Season | Horror
The arrival of a charismatic young priest brings glorious miracles, ominous mysteries, and renewed religious fervor to a dying town desperate to believe.
Inspired by: The Bible
In an interview with The Wrap, Mike Flanagan discussed his inspiration behind Midnight Mass—"his Catholic upbringing, questions of faith, struggles with addiction and road to sobriety." 
"There were things that had leapt out at me as a horror fan when I would read the Bible and be, like, 'That's horror! That's classic horror-fiction tropes.' So those things always stick with me more," Flanagan said. 
The Midnight Club
Image
Image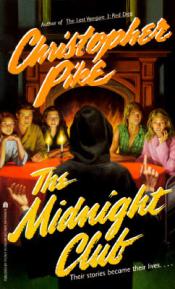 2022 | TV-MA | 1 Season | Horror
Inside a hospice for terminally ill teens, members of an exclusive club make a chilling pact: The first to die must send a sign from beyond the grave.
Inspired by: The Midnight Club by Christopher Pike  
Rotterdam Home, a hospice where teenagers with terminal illnesses went to die, was home to the Midnight Club—a group of five young men and women who met at midnight and told stories of intrigue and horror. 
One night they made a pact that the first of them to die would make every effort to contact the others... from beyond the grave. 
The Fall of the House of Usher
Image
Image
2023 | TV-MA | 1 Season | Horror
To secure their fortune — and future — two ruthless siblings build a family dynasty that begins to crumble when their heirs mysteriously die, one by one.
Inspired by: The Fall of the House of Usher by Edgar Allan Poe 
 A faithful friend, Ethan Powell, responds to an urgent summons from a childhood acquaintance. He finds himself a solitary guest in the foreboding, inscrutable Usher mansion. A mysterious ailment has possessed Roderick Usher, lord of the manor, which has resisted all medical treatment and threatens to extinguish the line of Usher forever. Yet a darker enigma faces Powell, and the further he probes the more obscure and horrifying seems the truth. Building to its heart-stopping climax this classic tale of the macabre by the great American author Edgar Allan Poe has been faithfully adapted for the stage preserving much of the beloved text in the script. It is sure to delight all Poe fans and to convert the uninitiated.
Descriptions adapted from the publisher.