Audiobooks! They're just like books, only audio. We're big fans of audiobooks, and we provide them in a ton of neat formats to make it even easier for you to read with your ears. For Audiobook Month, we're exploring the wide world of Alachua County audiobooks so you can take advantage of our offerings for your next auditory adventure.
Image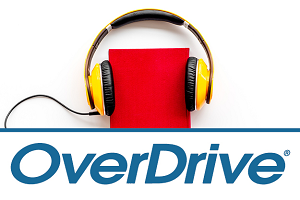 When you're ready to start taking the leap into digital audiobooks, your first stop should be our resource OverDrive. Supported by the Libby app, OverDrive has a huge selection of audiobooks available, from the most recent bestsellers to old classics. You can download audiobooks to your device for offline listening, or stream audio over data or WiFi. If we're going on a trip, we always make sure to have an audiobook or two downloaded on the app. Just go to OverDrive and start looking for books marked with the headphones logo, and start listening.
Image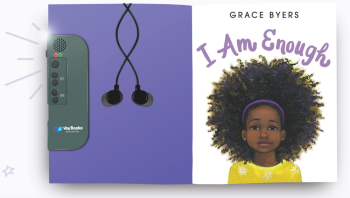 Read-Along Kids Books--Including Vox Books
Many people (well, millennials and older) will remember checking out books from the library that were bundled with a cassette tape, that would read the book and "ding" to prompt you to turn the page. These days, we have a number of successors to these old cassette-tape bundles. The audiobook versions of picture books often include page-turn prompts, so that they can be bundled with a printed copy of the book for ad-hoc read-alongs. There are also many books that come packaged with their own CD. However, the new kid on the block are known as Vox Books. These books come with an MP3 player embedded into the inside of the front cover, making it incredibly easy to read with a child.
You can explore all these options by searching for "readalong" in our library catalog. See what you can discover!
Image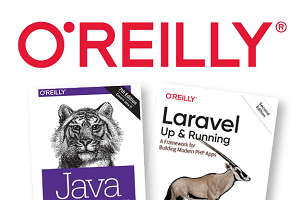 O'Reilly Business and Technology
Did you know we have a dedicated resource just for business and technology-focused patrons? We do! O'Reilly offers video courses, similar to resourced like Linkedin Learning, but in addition to a wide variety of commercially published books on matters of business, economics, tech, and more. Many of their books are offered in audiobook format, making learning something new even easier.
Image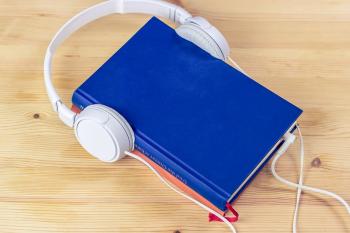 Audiobooks on CD and Playaway
The library offers a wide range of audiobooks on CD, at all twelve branches of our library. While you're probably at least sort-of aware that we have these, we want to remind you that we provide audiobooks for every type of reader--from picture books to adult nonfiction, and every genre in between. We also offer some famous audiobook series, like the Great Courses, that come with a book, as well as language-learning CDs.
What you might not know is that, on our shelves across our libraries, we have another physical kind of audiobook, called Playaways. Packaged in bright orange clamshell cases, Playaways are like MP3 players, albeit dedicated to a single book. Running on just one AAA battery, they're portable, long-lasting, and easy to use. If you're looking for a bridge between CDs and purely digital audiobooks, Playaways are the format for you.