Image

Books
Classic books, the ones you read for school or because they are on some list. Are they any good? Find out for yourself. Here are some classics that have publication anniversary dates in September. Have you read these classics?
Sept. 21, 1937: The Hobbit by J.R.R. Tolkien introduced the world to Bilbo Baggins and Middle Earth. Bilbo goes on a heroic quest seeking treasure guarded by a dragon, gaining wisdom and maturity along the way. The book had great success and led to Tolkien's three Lord of the Rings novels. The Hobbit has never been out of print and has been adapted for the stage, films, and games. (Tolkien image from Wikimedia)
September 1963: The Spy Who Came in from the Cold by John le Carr

é

picks up the story started in his debut novel. British spy Alec Leamas has pretended to defect so he can discredit Hans-Dieter Mundt, the East German intelligence officer who got away in Call for the Dead. The book was an international bestseller and was included in Time's 100 Best Novels list. (le Carré image from Wikimedia)
September 1975: Agatha Christie's famous detective Hercule Poirot made his last appearance in Curtain: Poirot's Last Case. The novel takes Poirot back to Styles, the site of his debut in the 1920 novel, The Mysterious Affair at Styles. It also brings back his friend Captain Hastings who was a guest in the first book and helped Poirot in a few other mysteries. (Christie image from Flickr)
Authors
These authors are celebrating birthdays in September. Have you ever read their books? If not, give one a try. If you have, make sure you've read their most popular book or series. Have you read all their books? Make sure you've read their latest.
Image
Image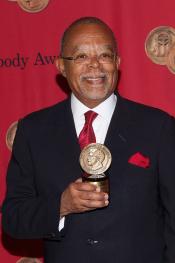 Henry Louis Gates Jr., nicknamed Skip, was born in the Allegheny Mountains of West Virginia on Sept. 16, 1950. His father worked in the paper mill and his mother cleaned houses. She was very involved in her son's education, and he went on to earn degrees from Yale and Cambridge universities. Gates married his first wife in 1979 and they had two daughters, Maggie and Liza. Gates has had a long and prolific career. He was a writer for Time Magazine, which in 1997 named him one of the 25 most influential Americans, and has taught at numerous universities including Yale, Cornell, Duke, and Harvard, where he is currently the director of the Hutchins Center for African and African American Research. He is an author, editor, literary critic, scholar of African American literature, journalist, and filmmaker. He has received many awards, such as the MacArthur Prize, NAACP Image Award, American Book Award, Emmy Award, Peabody Award, and a National Humanities Medal. One of Gates' first books was his memoir, Colored People. He is the host and creator of Finding Your Roots a PBS series about genealogy now in its eighth season. Gates has also produced and hosted more than 20 documentary films. The newest book he has edited is Who's Black and Why? : A Hidden Chapter from the Eighteenth-Century Invention of Race. His latest book and documentary are The Black Church: This is Our Story, This is Our Song. (Gates image from Wikimedia)
Image
Image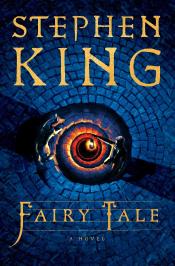 Stephen King was born in Portland, Maine on Sept. 21, 1947. King had an active imagination and as a child was often afraid of going crazy and was preoccupied with violence, especially of his own death. In high school, he showed a talent for writing, so his guidance counselor introduced King to the editor of the local newspaper who encouraged his writing. He worked as a janitor, a gas station attendant, an industrial laundry worker, and an English teacher. King met his wife, Tabitha Spruce when they were students at the University of Maine, and they had their first child shortly after he graduated in 1970. They married the next year and went on to have two more children. After a long day of teaching, King wrote many short stories that were published, but he found no financial success and the family struggled. Finally, in 1974, Carrie was published and was made into a film in 1976, starring Sissy Spacek. In 1982, King published his first of The Dark Tower series and the saga ended (or has it) with the eighth book in 2012. Many of his novels and short stories have been turned into movies in which he often makes cameo appearances. King has written screenplays and nonfiction, including On Writing about the art of writing and how it has helped him in difficult times. King has been called the "King of Horror" and has published over 50 books. He has won numerous awards including several Bram Stoker Awards, a Hugo Award, an Edgar Award, a British Fantasy Award, a National Book Award, an O. Henry Award, and multiple World Fantasy Awards. King splits his time between Maine and Sarasota, Fla., and has four grandchildren. His latest book is Fairy Tale. (King photo by Shane Leonard)
Image
Image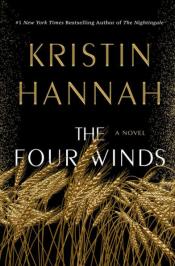 Kristin Hannah was born in Garden Grove, Calif. on Sept. 25, 1960. Her family relocated to the Pacific Northwest when she was a child, and she currently lives on Bainbridge Island. She graduated from the University of Washington and worked for an advertising agency before going to law school. During law school, her mother was battling cancer and they spent time working on a novel. Her mother always thought her daughter would become a writer, but after her mother's death, the book was put away. Hannah worked as a lawyer for seven years before she was able to quit and write full-time. During this time, she married Benjamin Hannah, a film buyer, and became pregnant with her son. She was on bed rest for five months and read voraciously. Her husband then brought out the novel she and her mother had worked on, and she began writing again. After many rejections, she had her first novel published in 1991. She wrote historical romance, a paranormal romance, and then turned to contemporary romance and fiction. Hannah doesn't like to write sequels, when a book is done, she doesn't want to revisit those characters. Her 2009 novel Firefly Lane was so popular that she wrote a sequel, and it is currently a Netflix series. Her most successful novel came when she tried another historical work entitled, The Nightingale, set in France during WWII. The novel won numerous awards, sold more than 4 million copies, and has been published in 43 languages. Hannah has written 24 novels to date. Her latest is another historical novel, The Four Winds, set during the Dust Bowl era of the Great Depression as a Texas farming family heads to California to try and find a better life. (Hannah photo by Kevin Lynch)