Image

National Deaf History Month is celebrated from March 13th through April 15th. Deaf History Month is celebrated at this time of year because of three main events in the history of deaf education. 
On April 15, 1817, America's first public school for the deaf was opened.
On April 8, 1864, Gallaudet University (the first institution of higher education for the deaf and hard of hearing) was officially founded.
On March 13, 1988, Gallaudet University hired its first deaf president.
The National Association of the Deaf (NAD) first introduced National Deaf History Month in 1997 and, in 2006, the American Library Association partnered with NAD in supporting and spreading awareness of this celebration. 
Did you know that 2 to 3 out of every 1,000 children in the United States are born with a detectable level of hearing loss in one or both ears?
Deafness and hearing loss can occur for many reasons and can exist at a variety of levels.
Some people are born deaf, while others become deaf or hard of hearing due to age, illness, or injury. 
Some people are profoundly deaf and can hear nothing while others may only have partial hearing loss or hearing loss in only one ear. 
People who are Deaf and/or Hard of Hearing have also developed many ways to communicate that do not involve their hearing at all. 
Some use devices like hearing aids or cochlear implants to create or enhance sound. 
Others can read lips very fluently and may still use their voices to communicate.
Others still, use sign language as a way to communicate with their hands.
Deaf and/or Hard of Hearing people can also make use of service animals like hearing dogs.
Did you know that there is no universal sign language? Different countries use different sign languages! In the United States, we use American Sign Language (ASL). 
National Deaf History Month is perfect time to learn and discover more about our Deaf and/or Hard of Hearing friends and neighbors and to bring awareness to their lived experiences.
Head to the Alachua County Library District YouTube to learn some simple sign language with your favorite library staff and check out the books below to start celebrating the month and learning all about Deafness! 
Facts About Hearing and Deafness:
Learning About Real Deaf People:
Stories About the Deaf and Hard of Hearing (Picture Books):
More Stories About the Deaf and Hard of Hearing (Chapter Books):
Learning Sign Language with Books and Videos:
Image
Image
Image
Image
Image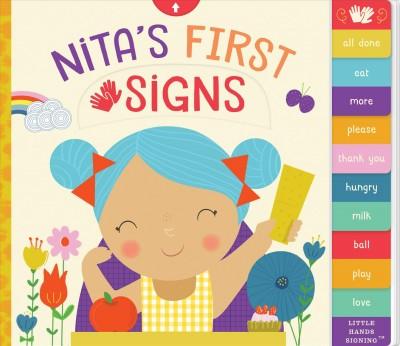 Image
Sources: National Association of the Deaf, National Institute on Deafness and Other Communication Disorders