Image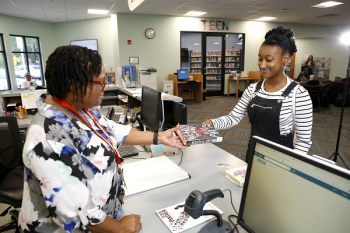 Did you know the Library Partnership Branch is both a fully functional branch of the Alachua County Library District and a neighborhood resource center? The shared facility is a place where families can go to obtain the services they need to increase their strength and independence, a place where people can receive a myriad of services from partnering agencies, a place to be educated, entertained, or enlightened, and a place to participate, connect and discover. Together they offer programs involving over 40 other community partners, and it is all for free!
Image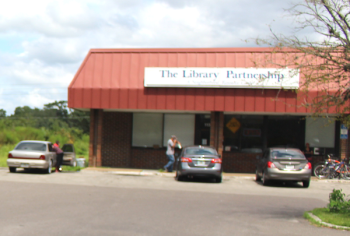 The branch started as a collaboration between the Library District, Partnership for Strong Families (PSF), Department of Children and Families (DCF), and the Casey Family Programs, designed to serve the needs of Northeast Gainesville, but open to everyone.
The Library Partnership originally opened its doors in July 2009 in a leased property in a small strip mall in Northeast Gainesville. At the time, Partnership for Strong Families was looking to open a center in an area identified as having a high percentage of reported child abuse and neglect. The Library District was looking to open a community branch in East Gainesville. The partnership was formed in hopes of removing the social stigma associated with seeking and receiving social services and to provide library services during the same visit.
A newly constructed building owned by the Library District opened for business down the street from the original location on August 11, 2018. Some services you will find at Library Partnership Branch include:
Image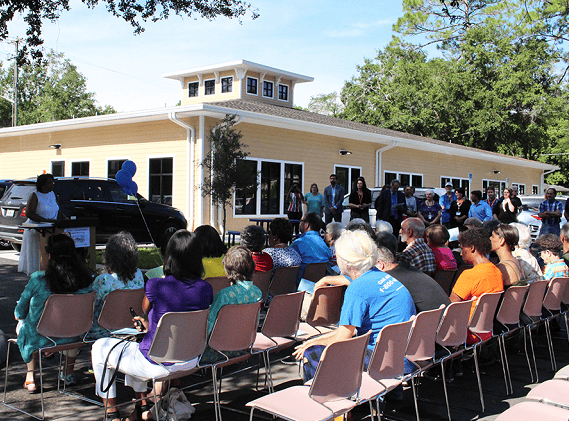 Access to a Job Board & Employability Trainings
Academic Assistance for K-12 Students
Enrichment Programs for Children
Clothing Closet
Food Distributions
Financial Literacy
Computer & Internet Access
Free Faxing & Scanning
Resume & Application Assistance
Family Activities
Social Services Referrals
Health & Wellness Programs
Literacy Tutoring
Meeting and Study rooms
And of course books, movies, music, WiFi2Go mobile hotspots, and so much more!
Check it out or call for more information.
Library Partnership Branch
912 NE 16 Avenue, Gainesville, FL 32601
352-334-0165 (Library)
352-334-0160 (Resource Center)