Image
It's that time of year. For many families, fall and winter mean family gatherings and family gatherings mean busy kitchens and bountiful meals.
With the kids out of school, there's no better time to invite them to join you in the kitchen!
Did you know that there are countless benefits to teaching children to cook and cooking with them in the kitchen?
Some of the benefits of learning to cook are obvious:
Image
Cooking is an important life skill that can carry a child through life.
Learning how to cook a meal from scratch helps children understand where food comes from, especially if they help with the grocery shopping, too. 
Cooking together is a great way to bond as a family! 
But there are so many benefits you may never have considered:
Learning to read a recipe expands vocabulary and improves reading skills.
Cooking can be an great hands-on way to introduce children to a variety of math and science concepts.

budgets, measurements, temperature, time, chemical reactions, and more! 

Children can learn focus and attention to detail as they work to create a perfect dish.
A tasty finished product will build confidence and perseverance as kids reap the delicious rewards of a job well done.
Learning recipes from around the world can not only teach children about new foods, but can also teach them an appreciation for the unique and beautiful cultures of the world. 
Helping in the kitchen can also be a great way for young ones to develop their fine motor skills as they mix, pour, measure, and chop! 
Discovering a love of food and cooking can open doors to a variety of career paths that can be both emotionally and financially fulfilling. 

Restaurateur, Personal Chef, Baker, Entrepreneur, Culinary Arts Instructor, Cookbook Author, etc.  
With a little imagination, even the youngest kids can help in the kitchen! Just cater how much your little one helps to tasks appropriate for their age.
Sit an infant in a highchair and narrate everything you do to cook a meal. Little ones learn from everything they see.
A toddler might turn the pages in a recipe book, stir cake mix, or tear lettuce for a salad.
By 9 or 10, kids can help measure out ingredients, carefully chop vegetables, or stir the soup on the stove. 
Here at the library, we've got everything you need to inspire your little ones to get creative (and helpful) in the kitchen. Check out the lists below and don't forget, we've got much more in our buildings and online via Libby and Overdrive! 
Picture Books - Cooking with Family & Friends
Image
Image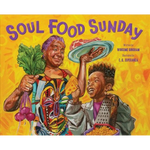 Image
Image
Image
Image
Chapter Books & Graphic Novels - Kid Chefs Save the Day 
Image
Image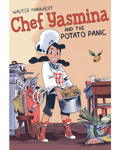 Image
Image
Image
Image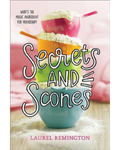 Image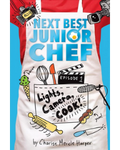 Non-Fiction - Food Facts and Kid-Friendly Cookbooks
Image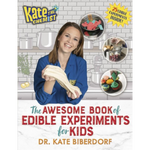 Image
Image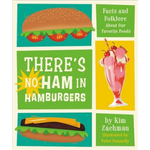 Image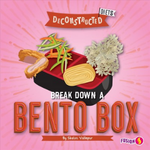 Image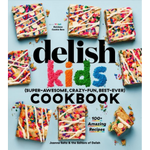 Image
Movies - Food Fun on Film
Image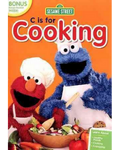 Image
Image
Image
Image
Image
Image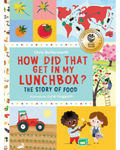 PLEASE REMEMBER: While the kitchen can be lots of fun, it can also be dangerous and children of any age shouldn't be left unattended around sharp knives, breakable glass, or hot ovens/stoves. 
Image