Webcomics are a really fun and amazing format. Created by artists and generally published for free, webcomics can vary in style, story, and quality, but that just means there's something for everyone out there. Webcomics are often updated on a weekly or even biweekly basis, meaning there's new content regularly. Getting into them can be daunting--there's just so many, and because they're produced for free, some webcomics update sporadically or end up incomplete. The following list are some recommendations for webcomics that are currently publishing or are complete that we love.
These webcomics are ones we found to be generally appropriate for teens, so some discussion of sexual situations, violence, or other adult themes may come up. Like anything else on the internet, it is always good practice to determine for yourself if something is appropriate or interesting to you.
Image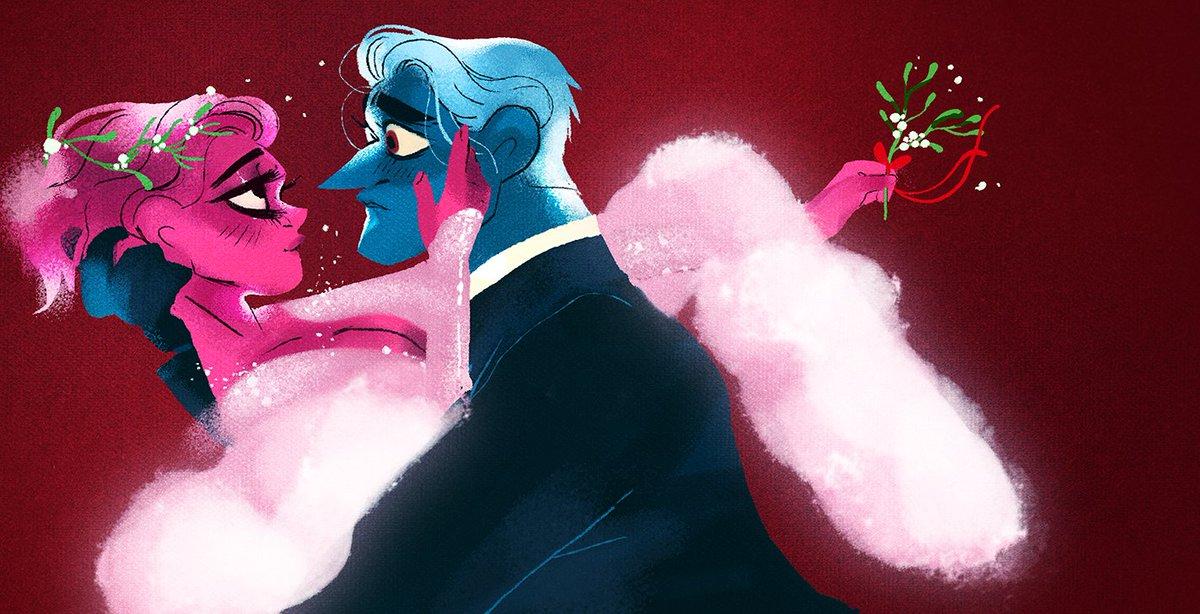 Is there anything more complicated than being the daughter of a god in a world of gods? Well, if you are a daughter of a god in a world of gods, dating might be even worse. Lore Olympus is a comedic and beautifully-drawn retelling of the classic myth of Hades and Persephone, looking at their story through the lens of real-world relationships. Lore Olympus is published via Webtoon, a website and app that offers a broad variety of comics in a format they call "episodes," telling stories through a scrolling screen rather than a traditional page. (Note: Webtoon has some paid features, but these are optional; the website as a whole is free to use.)
Image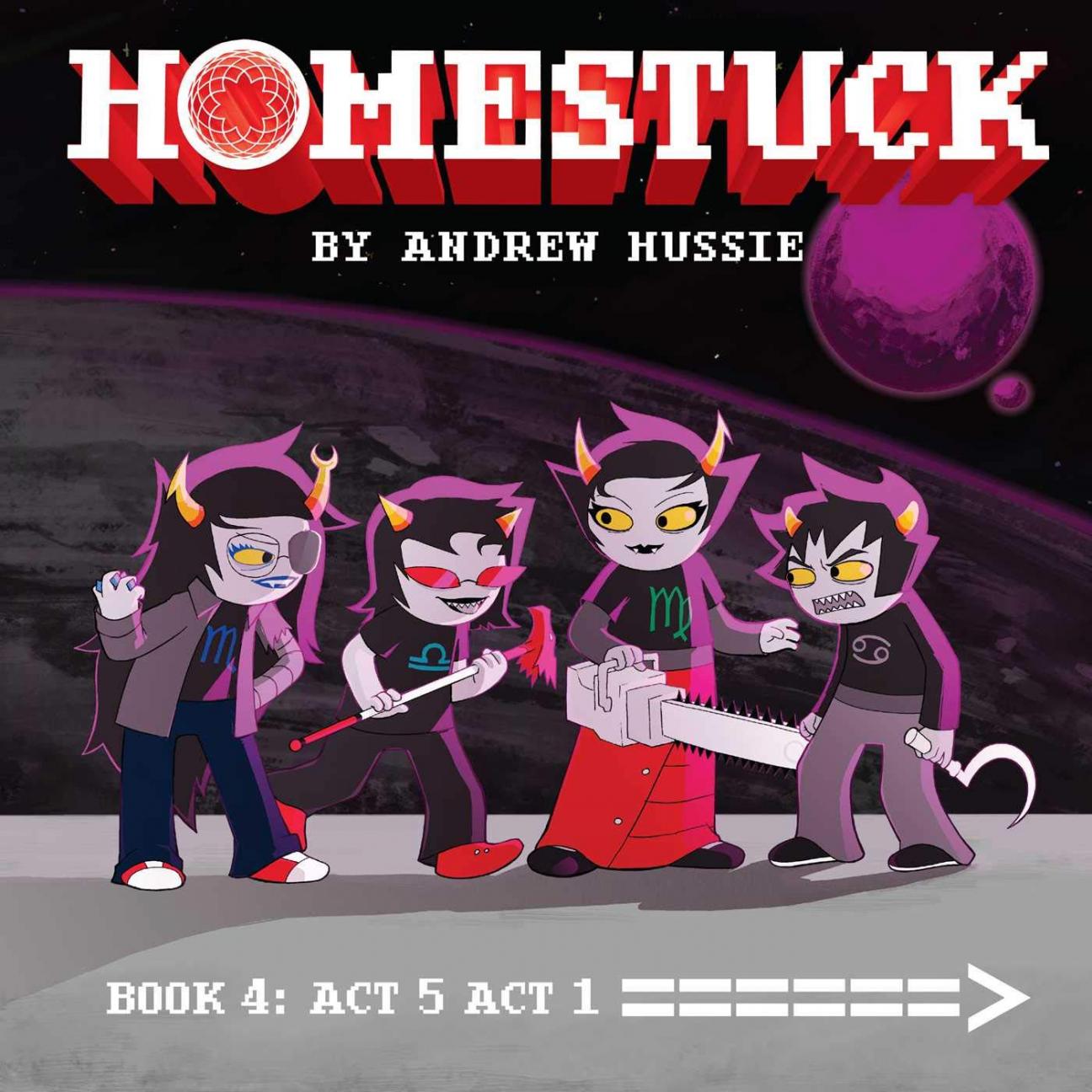 John Egbert starts up a video game on his thirteenth birthday, and his world will never be the same. Initially created entirely in MS Paint, Homestuck stretches the definitions of webcomics; it includes extensive animations, music, text chats, video games, and much, much more. Homestuck might be the longest comic on this list, but it's also complete, so readers looking for a long story they can sink their teeth into will enjoy this one, which will go in directions you can never predict. Homestuck has also been published into several volumes that you can find at the library!
Image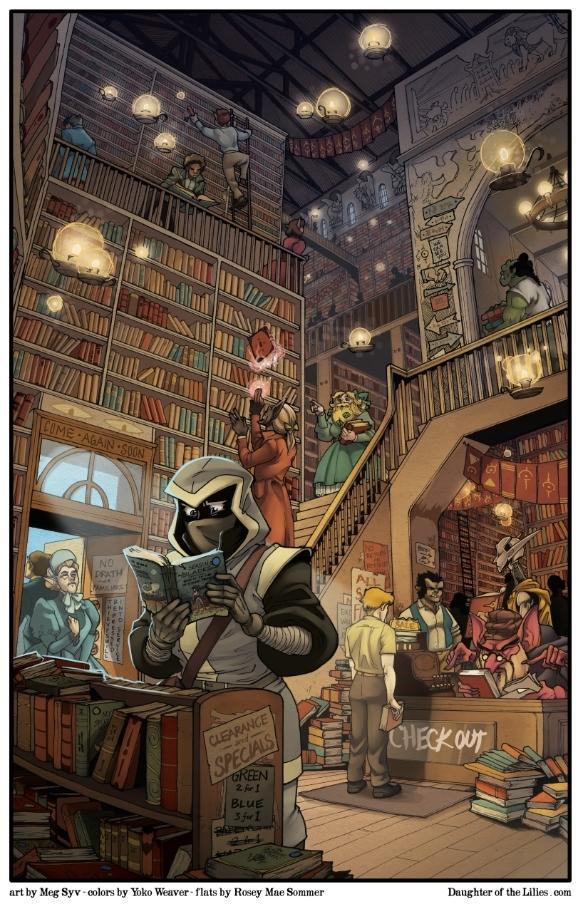 Daughter of the Lilies by Meg Syverud and Yoko Weaver
Daughter of the Lilies opens like a classic fantasy story, with a group of adventurers fighting monsters and getting paid in a world unlike our own. But these adventurers are special--especially Thistle, the mage who never shows her face. This comic is creative and is being released as an ongoing webcomic. This comic includes some violence and situations certain readers might find distressing; there is a content warning on the second page of the comic.
Image

Hark! A Vagrant by Kate Beaton
While no longer active, Hark! A Vagrant is still known as one of the funniest collections of comics to grace the internet. You'll love them even if you don't love literature and history; and if you are a history nerd, you'll really, really like these comics. The library has two compilations of these comics available for checkout: Hark! A Vagrant and Step Aside, Pops!.
Image
Eric Bittle is a college freshman, and a new recruit on his college hockey team. Bittle isn't like a lot of hockey players--he's distinctly Southern, great at baking pies, and terrified of being "checked" (full-body contact) out on the rink. Bittle is also gay, and coming to terms with being able to be open about his sexuality for the first time. Check, Please! follows Bittle through his college hockey career, exploring romance, friendship, and, most importantly, hockey. Check, Please! also has two published volumes available here at the library: Check, Please!: Book 1, #Hockey, and Check, Please! 02: Sticks and Scones.
Image
Told entirely via stick figure art, xkcd manages to make things I don't even remotely understand incredibly funny. Full of fascinating one-off comics about science, math, computers, and almost everything else, xkcd is both wildly engaging and full of heart. Randall Munroe has also written some great books available here at the library, among them How-To: Absurd Scientific Advice for Real World Problems, Thing Explainer: Complicated Stuff in Simple Words, and What If?: Serious Scientific Answers to Absurd Hypothetical Questions.