Image
For many thousands of years, the land we have been calling North America has been home to hundreds of different nations and peoples. Today, 574 sovereign tribal nations are federally recognized in the United States alone. Each of these nations has its own unique politics, cultures, traditions, and values. Together they are the peoples indigenous to this land, who called this land home long before Europeans arrived. 
Indigenous Peoples' Day is a day to celebrate Indigenous peoples throughout this land -- a day to honor family, history, hope for the future, and the dedication of countless individuals that work every day to make the lives of Indigenous people better.
Indigenous Peoples' Day is celebrated on the second Monday of October, the same day that some celebrate Columbus Day. This year, that day is Oct. 11. For some Americans, Columbus represents the arrival of Europeans (American ancestors) onto new lands in search of a better life. However, for many Indigenous people, Columbus represents the violence and oppression of colonization by Europeans and Americans which persists today. Indigenous Peoples' Day is a day to reclaim space.
Celebrate the date this year with stories from Indigenous people. 
Adults
Image
Image
Image
When the Light of the World Was Subdued, Our Songs Came Through edited by Joy Harjo (Mvskoke Nation), LeAnne Howe (Choctaw), and Jennifer Foerester (Mvskoke Nation of Oklahoma)
An Indigenous Peoples' History of the United States by Roxanne Dunbar-Oritz 
Sovereign Erotics: A Collection of Two-Spirit Literature edited by Qwo-li Driskill (Cherokee non-citizen) et al.
Teens
Image
Image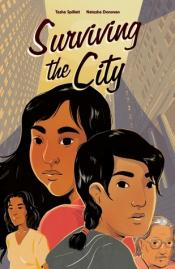 Image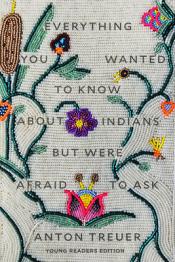 #NotYourPrincess: Voices of Native American Women edited by Lisa Charleyboy (Tsilhqot'in) and Mary Beth Leatherdale
Surviving the City by Tasha Spillet (Nehiyaw, Trinidad) and Natasha Donovan (Métis)
Everything You Wanted to Know About Indians but Were Afraid to Ask: Young Readers Edition by Anton Treuer (Ojibwe)
Children
Image
Image
Image
The People Shall Continue by Simon Ortiz (Acoma Pueblo) and Sharol Graves (Absentee Shawnee)
A Coyote Columbus Story by Thomas King (Cherokee) and William Kent Monkman (Fisher River Cree)
My Heart Fills with Happiness by Monique Gray Smith (Cree, Lakota, Scottish) and Julie Flett (Cree-Métis)
Looking for more? Check out these great resources:
First Nations Development Institute
National Congress of American Indians
Indian Country Today: Native American News