November is Native American Heritage Month, which is a great time to recognize and celebrate the rich cultures and contributions of many distinct Native peoples. One such contribution is literary, and the library offers many examples of Native citizens' contributions to juvenile and young adult literature. There is Native representation in so many sub-genres of Young Adult Fiction, including dystopian, romance, paranormal, coming-of-age, historical, crime thrillers, and so many others. Check out some prominent authors, and learn more about their books and tribal affiliations below.
Eric Gansworth
Image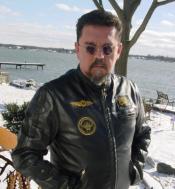 Eric Gansworth is a member of Eel clan and was born and raised at the Tuscarora Nation.
Gansworth is a writer and visual artist, whose novels focus on the ways that history informs the present, and the influence of entertainment culture on personal development. Seeing a lack of authentic Native voices in the contemporary literary landscape, Gansworth has used his career in an attempt to address this deficit. 
Gansworth's output includes three young adult novels, four books of poetry, and nearly a dozen books in total. He has also published scholarly works, and contributed to fiction anthologies. He's been longlisted for the National Book Award, has received the American Book Award, and the PEN Oakland-Josephine Miles National Literary Award. Gansworth is currently a professor of English and the Lowery Writer-in-Residence at Canisius College in Buffalo, New York. Learn more about Eric Gansworth's work, including his visual art, at his website.
The Tuscarora Nation occupied much of the North Carolina inner Coastal Plain at the time of the Roanoke Island colonies in the 1580s. They were considered the most powerful and highly developed tribe in what is now eastern North Carolina. 
The Eel Clan is one of the nine "clans" or the Onondaga nation. As clan membership is gained through matrilineal heritage, citizens are proud of their clan because it gives a link to their female ancestors. Clan affiliation is significant in issues of marriage, travel, sickness, and misfortunes.  Today, the Onondaga nation is located near Syracuse, New York.
Joseph Bruchac 
Image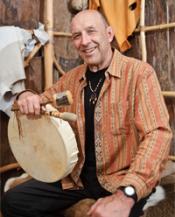 Joseph Bruchac is a proud Nulhegan Abenaki citizen and respected elder.
In his forty-year career, Bruchac has written and published over one hundred twenty works that reflect his indigenous heritage and traditions. These predominantly YA novels deal with issues such as history and its influence, survival in or connecting with the land, linguistic connection and linguistic alienation, and so much more. He has won awards for his writing, and also works as a professional storyteller who performs at schools throughout the continent. Bruchac's website includes audio clips of him reading his poetry and other supplemental information.
The Nulhegan Abenaki Tribe is located amongst the lakes, rivers, and forests of Barton, Vermont. They seek the revitalization, preservation, and protection of their heritage, and aim for a larger vision of economic development and communal self-sufficiency.
Cynthia Leitich Smith
Image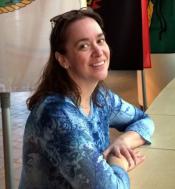 Cynthia Leitich Smith is a member of the Muscogee Creek Nation.
Leitich Smith is an author of fiction for children and young adults, and her writing is centered on the lives of modern-day Native Americans. Her novels alternate between paranormal and traditional coming of age narratives. She also publishes picture books, has lived in Kansas and Texas, and holds a bachelor's degree in journalism. Learn more about her books and watch her opining in posted interviews at her website.
The Muscogee (Creek) Nation is a self-governed Native American tribe located in Okmulgee, Oklahoma. MCN is the fourth largest tribe in the U.S. with 97,000 citizens. Due in part to concentrated rebuilding efforts, the culture, language, hymns, medicine songs, and other traditions of the Muscogee Nation are still enjoyed today.
Angeline Boulley
Image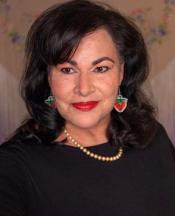 Angeline Boulley is a member of the Sault Ste. Marie Tribe of Chippewa Indians, located in Sault Ste. Marie, Michigan.
Angeline Boulley's debut novel, Firekeeper's Daughter, won the 2022 Printz Award for Young Adult Literature and was named by Time magazine as one of the 100 best young adult books of all time. Recently, Boulley served as Director for the Office of Indian Education (OIE) at the U.S. Department of Education, but is now able to write full-time. Boulley was able to personally receive training from the FBI to add authenticity to her novel's motifs of drug culture and the law.
Members of the Sault Ste. Marie Tribe of Chippewa Indians are descended from the Anishinaabeg, a people who have lived in the Great Lakes Basin for over a thousand years. In that time, their activities included hunting, fishing, gathering, and preservation of food for the winter. They had ceremonies for good health, thanksgiving, war, funerals, and many other things, and lived this way until the arrival of European settlers in the 1600s. The Anishinaabeg dealt first with the French, then the English, then the United States. The Anishinaabeg way of life began to deteriorate as the people were placed on reservations, along with other attempts to consolidate them into American society.
In the early 1970s, the leaders of the Original Bands of Chippewa Indians traveled to Washington and successfully lobbied to be granted federal status. Once recognized, the Original Bands became the Sault Ste. Marie Tribe of Chippewa Indians. Today the Sault Tribe is 44,000 strong.
Darcie Little Badger
Image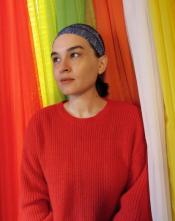 Darcie Little Badger is a member of the Lipan Apache Tribe of Texas.
As an author, Darcie Little Badger specializes in speculative fiction, especially horror, science fiction and fantasy. She develops her stories with Apache characters and themes. She holds a PhD in Oceanography. In her writing career Little Badger has been awarded both the Locus and Nebula Awards. As there are hundreds of distinct indigenous tribes/nations in the United States, she prefers to be called a "Lipan Apache writer" or "Apache writer" instead of "Native American writer."
A millennium ago, the Apache people settled in the areas known as Arizona, Utah, New Mexico and Mexico. These groups separated into separate tribes called the Navajo Nation, the Chiricahua Apache, the Mescalero Apache, the Jicarilla Apache, and the Plains Apache. The Lipan Apache, which is the tribe of which Darcie Little Badger is a member, claimed the land farthest east of all the Apache tribes.
Over the course of American history, Lipan Apache have served the United States in military conflict as scouts for the U.S. Army in World War I, World War II, Korea, and Vietnam. They also fought in modern wars such as Desert Storm, Afghanistan, and Iraq. Many currently serve in the military.
Today, the Lipan Apache Tribe continues to be a sovereign tribe in the State of Texas. Their governing body seeks to serve the general welfare and justice for the Lipan Apache people.  They seek to acquire resources for the benefit of the people, and also to protect their heritage, which includes ceremonies, language, and sacred history.
Author and book descriptions have been adapted from the publishers and related websites.