Image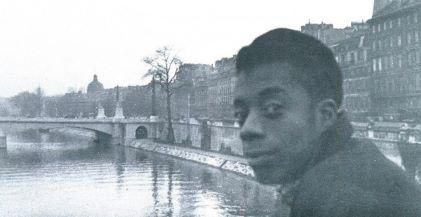 With the political unrest, tension, divide, and the rise of the
Black Lives Matter Movement
, spreadig across the country, it's almost impossible to believe that this is the summer of 2020 and not 1963.
In an attempt to understand, find the answers to questions, or just shed some light on what brings us to this dark difficult place at this time, so many are revisting or discovering the work of African American authors. 
However, when searching for the work of an author that captures, defines, and articulates, the racial divide in this country, perhaps James Baldwin should sit at the top of the list.
James Arthur Baldwin, born on August 2, 1924 in Harlem, New York, was the oldest of 9 siblings. In 1948, after growig up and experiencing the burden of racial oppression and poverty in New York, he like other Black artists before him, moves to Paris France, at the age of 24, to complete Go Tell It On the Mountain, his first novel, published in 1953. He goes on to complete Notes of a Native Son, in 1955 also while living as an expatriate. 
However, during the 1960's, Baldwin could not ignore  the call of the Civil Rights Movement and divides his time between the United States and France to participate and lend his voice to a growing and changing time. His essays Nobody Knows My Name, published in 1960 and The Fire Next Time, published in 1963, captures and defines this time more than perhaps any book written during this era. These books would also go on to become his most succesful and celebrated work.
James Baldwin dies, in 1987, at the age of 63, of cancer, at his home in, St Paul de Vence, in southern France. August 2 of this year marks the day that Baldwin would have been 96. To celebrate the birthday of one of the most acclaimed writers of the 20th century, re-visit, re-read, spend some time with one of his many essays, plays, poetry, or novels.
There's also the documentary, I Am Not Your Negro, by film maker Raoul Peck. This film is based on an incomplete manuscript by James Baldwin that gives a personal account of the lives and activism of Medgar Evers, Malcolm X, and Martin Luther King.