Image
The Gainesville music community has a proud history of artists who have been able to establish themselves in the local scene as they expand their talents and realize their dreams.
Sky Luca$ has lived in Gainesville long enough to be able to claim it; from attending Alachua County schools to visiting  Alachua County libraries, this is his community. Finding biographies in the library from artists such as Anthony Kiedis (Red Hot Chili Peppers), Led Zeppelin, and Slash allowed him to learn from their stories, learning where they came from and the things they went through to create the art and make that impact. He said, "The library played a massive role in building my dreams. I would also check out CDs to hear new bands and music." Listening to pop punk, watching his cousin's hardcore band and learning guitar got him into music, so after attending college for business administration, he returned to invest himself in the Gainesville music scene.
As Sky Luca$ acknowledged, the Gainesville music scene has historically been predominately focused on blues, punk, and rock. However, the hip hop scene is growing with support from local businesses such as SwampRecords, How Bazaar, Dion Dia, and MusicGNV. His own music can be generalized as hip hop, but also includes rock, funk, soul, and conscious rap, and with every release he aims for "an element of surprise, new sound, and something sonically different every time."
After releasing his first album, Lone Sky in 2020, he released a conceptual 5-song EP called Night Before Lone Lucas in 2021. The EP inspired the creation of a visual album and his company, Night Before Media. Along with videographer Will Hinton, Night Before Media sold out two screenings of their short film paired with other visual media from local artists, and again when they held a film festival for music videos in Miami. Night Before Media has successfully held events every month since November 2021, using what they've learned to connect with communities because he said, "as an artist, networking is the way you will succeed and create fans outside of where you live…the biggest thing for becoming an established artist is to essentially have fans outside where you live but still have a community to come home to." 
Image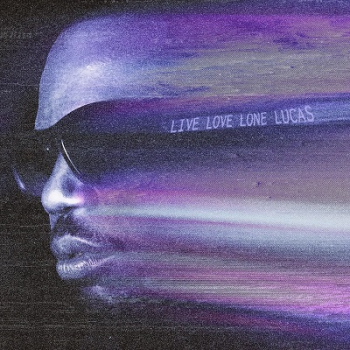 The 2022 album Live Love Lone Luca$ started out as a project to "make fun music without a serious crazy concept" without high expectations of how the album would be received. Despite initial uncertainty, the album charted once it was released on iTunes - making it his "best-received project ever released." Sky Luca$ is returning to his musical roots by playing guitar on Live Love Lone Luca$ while also continuing to build on Night Before Media's success in community engagement with a new short film for the album.
You can check out Sky Luca$ and Night Before Media at the Santa Fe Planetarium for a screening of the upcoming Live Love Lone Lucas visual album coming soon.
Thanks to community partner MusicGNV for connecting the Library District to local artists for this new blog series!
Sky Luca$ Recommends:
Scar Tissue by Anthony Kiedis with Larry Sloman (eBook)
Led Zeppelin: the biography by Bob Spitz (Book)
Slash by Anthony Bozza (eBook)
Photos and album art used with permission by the artist.