Image
National Native American Heritage Month is a celebration of the American Indigenous people, and a time to share their culture, traditions, music, crafts, dance, and ways and concepts of life. By celebrating their heritage, we are recognizing and giving a platform to the important contributions to our society that can be traced to Native and Indigenous peoples.
Over 2.5 million Indigenous people are living in the United States, including Alaska and Hawaii. In Florida, the Miccosukee and the Seminole tribes are federally recognized, however before Spanish and subsequent American colonization, it was home to over 40 different tribes. Alachua is named for the Timucua people, who settled here during what is known as the 'Alachua Culture' period from 600 to 1700 CE. The word Alachua means 'sinkhole', and remains true to its name.
The following is a list of materials by and about Native and Indigenous peoples that highlight their unique histories and cultures. This month, we're also launching the Celebrating Indigenous Voices Beanstack Challenge for children. Learn more and register here. 
Fiction
Image
Image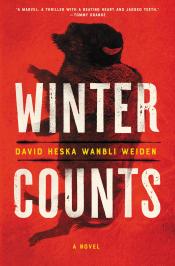 Image
Image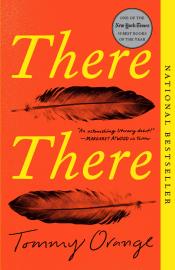 Indian Horse by Richard Wagamese [Ojibwe]
The novel centers on Saul Indian Horse, a First Nations boy from Ontario who survives the residential school system and becomes a talented ice hockey player, only for his past to catch up to him and cast him away from the sport he loves. It follows Saul on his journey to self-awareness and self-acceptance. The author brings his unique perspective, as he was the child of two parents who were raised in residential schools, and was himself separated from them as a young boy and raised in foster care.
Winter Counts by David Heska Wanbli Weiden [Sicangu Lakota]
Virgil Wounded Horse is the local enforcer on the Rosebud Indian Reservation in South Dakota. When justice is denied by the American legal system or the tribal council, Virgil is hired to deliver his own punishment, the kind that's hard to forget. But when heroin makes its way into the reservation and finds Virgil's nephew, his vigilantism suddenly becomes personal. He enlists the help of his ex-girlfriend and sets out to learn where the drugs are coming from, and how to make them stop.
Future Home of the Living God by Louise Erdrich [Ojibwe]
The world as we know it is ending. Evolution has reversed itself, affecting every living creature on earth. Science cannot stop the world from running backward, as woman after woman gives birth to infants that appear to be primitive species of humans, and 26-year-old Cedar Hawk Songmaker finds herself pregnant. Compelled to find her birth mother to share this news, she travels to her biological beginnings on an Ojibwe reservation as the world begins to crumble.
There, There by Tommy Orange [Arapaho/Cheyenne]
This award-winning bestseller tells the story of 12 unforgettable Urban Indians living in Oakland, Calif., who converge and collide on one fateful day. As we learn the reasons that each person is attending the Big Oakland Powwow—some generous, some fearful, some joyful, some violent—momentum builds toward a shocking yet inevitable conclusion that changes everything. This is a wondrous and shattering portrait of an America few of us have ever seen.
Image
Image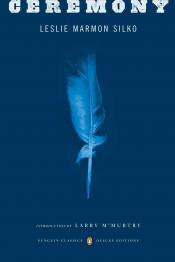 Image
Image
Where the Dead Sit Talking – Brandon Hobson [Cherokee]
With his single mother in jail, 15-year-old Sequoyah is placed in foster care with the Troutt family. Literally and figuratively scarred by his mother's years of substance abuse, Sequoyah keeps mostly to himself, living with his emotions pressed deep below the surface. At least until he meets 17-year-old Rosemary, a troubled artist who also lives with the family. As they bond over their shared background, the precariousness of their lives and the scars of their pasts threaten to undo them both.
Ceremony by Leslie Silko [Laguna Pueblo]
Tayo, a World War II veteran of mixed ancestry, returns to the Laguna Pueblo Reservation. He is deeply scarred by his experience as a prisoner of the Japanese and further wounded by the rejection he encounters from his people. Only by immersing himself in the Indian past can he begin to regain the peace that was taken from him. Masterfully written, filled with the somber majesty of Pueblo myth, Ceremony is a work of enduring power.
Empire of the Wild by Cherie Dimaline [Métis]
Joan has been searching for her missing husband, Victor, for nearly a year—ever since that terrible night, they'd had their first serious argument hours before he mysteriously vanished. Her Métis family has lived in their tightly knit rural community for generations, but no one keeps the old ways until they have to. When Joan hears the sound of her long-lost husband in a revival tent, he doesn't recognize her at all, leading her to try and unravel the mystery of his disappearance.
The Break by Katherena Vermette [Métis]
When Stella, a young Métis mother, looks out her window one evening and spots someone in trouble on the Break ― a barren field on an isolated strip of land outside her house ― she calls the police to alert them to a possible crime. In a series of shifting narratives, people who are connected, both directly and indirectly, with the victim ― police, family, and friends ― tell their personal stories leading up to that fateful night. Through their various perspectives, a larger, more comprehensive story about the lives of the residents in Winnipeg's North End is exposed.
Nonfiction
Image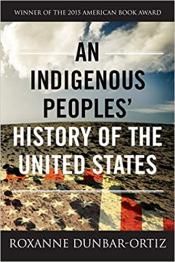 Image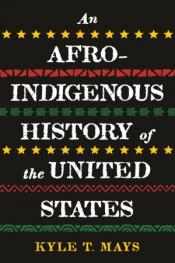 Image
Image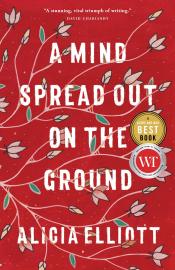 An Indigenous Peoples' History of the United States by Roxanne Dunbar-Oritz 
Today in the United States, there are more than 500 federally recognized Indigenous nations comprising nearly 3 million people, descendants of the 15 million Native people who once inhabited this land. The centuries-long genocidal program of the United States settler-colonial regimen has largely been omitted from history. Now, for the first time, acclaimed historian and activist Roxanne Dunbar-Ortiz offers a history of the United States told from the perspective of Indigenous peoples and reveals how Native Americans, for centuries, actively resisted the expansion of the United States empire.
An Afro-Indigenous History Of the United States by Kyle Mays
The first intersectional history of the Black and Native American struggle for freedom in our country also reframes our understanding of who was Indigenous in early America. Beginning with pre-Revolutionary America and moving into the movement for Black lives and contemporary Indigenous activism, Afro-Indigenous historian, Kyle T. Mays argues that the foundations of the United States are rooted in antiblackness and settler colonialism and that these parallel oppressions continue into the present. He explores how Black and Indigenous peoples have always resisted and struggled for freedom, sometimes together, and sometimes apart. Whether to end African enslavement and Indigenous removal or eradicate capitalism and colonialism, Mays shows how the fervor of Black and Indigenous peoples' calls for justice have consistently sought to uproot white supremacy.
Iwígara: American Indian Ethnobotanical Traditions and Science by Enrique Salmón [Rarámuri]
The belief that all life forms are interconnected and share the same breath—known in the Rarámuri tribe as iwígara—has resulted in a treasury of knowledge about the natural world, passed down for millennia by native cultures. Ethnobotanist Enrique Salmón builds on this concept of connection and highlights 80 plants revered by North America's indigenous peoples. Salmón teaches us the ways plants are used as food and medicine, the details of their identification and harvest, their important health benefits, plus their role in traditional stories and myths. 
A Mind Spread Out On The Ground by Alicia Elliott [Mohawk]
The Mohawk phrase for depression can be roughly translated to 'a mind spread out on the ground.' In this urgent and visceral work, Alicia Elliott explores how apt a description that is for the ongoing effects of personal, intergenerational, and colonial traumas she and so many Native people have experienced. Elliott's deeply personal writing details a life spent between Indigenous and white communities, a divide reflected in her own family and engages with such wide-ranging topics as race, parenthood, love, art, mental illness, poverty, sexual assault, gentrification, and representation. Throughout, she makes thrilling connections both large and small between the past and present, the personal and political.
Image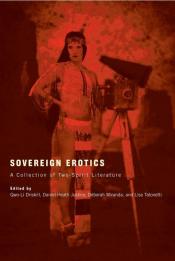 Image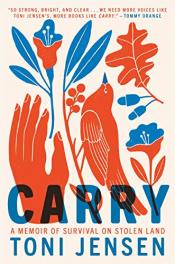 Image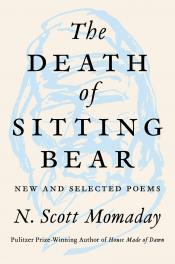 Image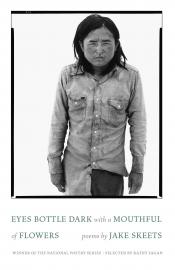 Sovereign Erotics: A Collection of Two-Spirit Literature
Two-Spirit people, identified by many different tribally specific names and standings within their communities, have been living, loving, and creating art since time immemorial. This landmark collection strives to reflect the complexity of identities within Native Gay, Lesbian, Bisexual, Transgender, Queer, and Two-Spirit (GLBTQ2) communities. Gathering together the work of established writers and talented new voices, this anthology spans genres and themes and represents a watershed moment in Native American and Indigenous literature, Queer studies, and the intersections between the two.
Carry: A Memoir of Survival on Stolen Land by Toni Jensen [Métis]
Toni Jensen grew up around guns. As a girl, she learned to shoot birds in rural Iowa with her father, a card-carrying member of the National Rifle Association. As an adult, she's had guns waved in her face near Standing Rock, and felt their silent threat on the concealed-carry campus where she teaches. And she has always known that in this she is not alone. As a Métis woman, she is no stranger to the violence enacted on the bodies of Indigenous women, on Indigenous land, and the ways it is hidden, ignored, and forgotten. In Carry, Jensen maps her personal experience onto the historical, exploring how history is lived in the body and redefining the language we use to speak about violence in America. 
The Death of Sitting Bear: New and Selected Poems by N. Scott Momaday [Kiowa]
One of the most important and unique voices in American letters, distinguished poet, novelist, artist, teacher, and storyteller N. Scott Momaday was born into the Kiowa tribe and grew up on Indian reservations in the Southwest. The customs and traditions that influenced his upbringing—most notably the Native American oral tradition—are the centerpiece of his work. This collection demonstrates Momaday's mastery and love of language and the matters closest to his heart. To Momaday, words are sacred; language is power. Spanning nearly 50 years, the poems gathered here illuminate the human condition, Momaday's connection to his Kiowa roots, and his spiritual relationship to the American landscape.
Eyes Bottle Dark with a Mouthful of Flowers: Poems by Jake Skeets [Diné]
Drunktown, N. M., is a place where men "only touch ... in a backseat." Its landscape is scarred by violence: done to it, done on it, done for it. Under the cover of deepest night, sleeping men are run over by trucks. Navajo bodies are deserted in fields. Resources are extracted. Lines are crossed. Men communicate through beatings, football, and sex. In this place, "the closest men become is when they are covered in blood / or nothing at all." Skeets's collection is an unflinching portrait of the actual west and a fierce reclamation of a living place―full of beauty as well as brutality, whose shadows are equally capable of protecting encounters between boys learning to become, and to love, men.
DVDs
Image
Image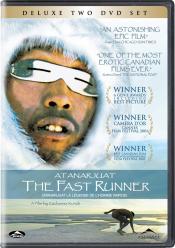 Image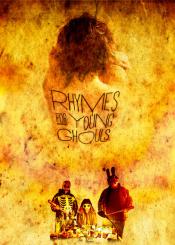 Image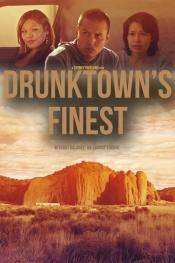 Arnold rescued Thomas from a fire when he was a child. Thomas thinks of Arnold as a hero, while Arnold's son Victor resents his father's alcoholism, violence, and abandonment of his family. Uneasy rivals and friends, Thomas and Victor spend their days killing time on a Coeur d'Alene reservation in Idaho and arguing about their cultural identities. When Arnold dies, the duo set out on a cross-country journey to Phoenix to retrieve Arnold's ashes. Watch the trailer here.
Atanarjuat: The Fast Runner (2002)
An epic film made by and about the Inuit peoples of the Canadian arctic, telling a story of a crime that ruptures the trust within a closely-knit group, and how justice is achieved and healing begins. Director Zacharias Kunuk and his writer, Paul Apak Angilin, collected oral versions of an Inuit legend from several elders, collated them into a story, submitted the story to the elders for suggestions, and then filmed it as a collaborative expression. Watch the trailer here.
Rhymes for Young Ghouls (2013) 
Red Crow Mi'gMaq reservation, 1976: By government decree, every Indian child under the age of 16 must attend residential school. In the kingdom of the Crow, that means imprisonment at St. Dymphna's. That means being at the mercy of Popper, the sadistic Indian agent who runs the school. When 15-year-old Aila sells enough dope to pay her way out of the school and her money is stolen, her only options are to run or fight… and Mi'gMaq don't run. Watch the trailer here.
Drunktown's Finest (2014) Rated R
On a beautiful, desolate Navajo reservation in New Mexico, three young people – a college-bound devout Christian; a rebellious and angry father-to-be; and a promiscuous trans-woman – search for love and acceptance. As the three find their lives becoming more complicated and their troubles growing, their paths intersect. Watch the trailer here.
Image
Image
Image
Image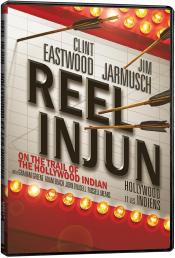 Based on a book with the same name by Richard Wagamese, this film follows the life of Native Canadian Saul Indian Horse as he survives residential school and life amongst the racism of the 1970s. A talented hockey player, Saul must find his own path as he battles stereotypes and alcoholism. Watch the trailer here.
Based on the life of famous Chickasaw actress Mary Frances Thompson, we watch as Te Ata set her sights on Broadway and what she thought was her life's dream. Audition after audition she was rejected and began to wonder if she was cut out for the bright lights. As time goes on and she perseveres, she becomes the famed Te Ata, a woman who will traverse cultural barriers to become one of the greatest Native American performers of all time. Watch the trailer here.
A woman's haunting visions reveal a Catholic priest's sinister plot to silence her mother from speaking the truth about the atrocities that took place at her Native American boarding school. A contemporary drama of suspense, this movie delves into the lasting impact of the cultural genocide and loss of identity that occurred at these institutions across the United States and Canada. Watch the trailer here.
Nonfiction DVDs
Image
Image
Image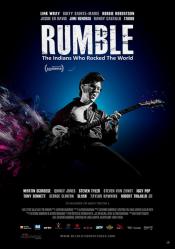 Image
Traveling through the heartland of America, Cree filmmaker Neil Diamond looks at how the myth of 'the Injun' in movies has influenced the world's understanding – and misunderstanding – of Native Americans. The film includes interviews with Native American actors Adam Beach, Graham Greene, and filmmakers Jim Jarmusch and Clint Eastwood, amongst others. Watch the trailer here.
This May Be The Last Time (2017)
This documentary traces the heartfelt journey of award-winning filmmaker Sterlin Harjo as he interweaves the tale of a mysterious death in 1962 with the rich history of the powerful hymns that have united Native American communities in times of worship, joy, tragedy, and hope. This illuminating documentary takes us on an epic tour as we travel with the power of music. Watch the trailer here.
The film traces poet John Trudell's life from his childhood in Omaha, Neb., through his role as one of the leaders of the Occupation of Alcatraz and Radio Free Alcatraz in 1969, to serving as Chairman of the American Indian Movement from 1973-1979. It also covers his rebirth as a poet after his wife died in a house fire suspected as arson. Watch the trailer here.
Rumble: The Indians Who Rocked the World (2017) Rated PG-13
This revelatory documentary brings to light the profound and overlooked influence of Indigenous people on popular music in North America. The film focuses on music icons like Link Wray, Jimi Hendrix, Buffy Sainte-Marie, Taboo (The Black Eyed Peas), Charley Patton, Mildred Bailey, Jesse Ed Davis, Robbie Robertson, and Randy Castillo. Watch the trailer here.
In this five-part docuseries by PBS, we explore the history of Native Americans spanning the 17th century to the 20th century. These documentaries tell the story of the Native Americans' perspective, upending two-dimensional stereotypes of American Indians as simply ferocious warriors or peaceable lovers of the land. Watch the trailer here.