Image

The new year is a great time to try new things, so why not branch out and catch a movie or TV show you might not otherwise watch?
Be sure to check back on our New DVD page, which is updated regularly with the newest titles coming to the library. 
Looking to connect over films and television with others in your community? Check out our Events page and filter to the "Movies" event type to see all upcoming movie-related programs. Some highlights include:
Image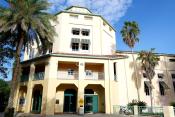 Monthly Movie Matinee - Headquarters Library
First Monday of the month, 12 p.m.
Join us for a film from the library's DVD collection with a discussion following the film for those wishing to participate.
Image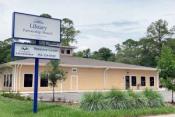 Morning Movie - Library Partnership Branch
Thursdays in January, 11:15 a.m.
Winter is a great time to watch movies! Join us for a fun, family-friendly movie every Thursday in January. 
Image
Movie Talk - Waldo Branch
Friday, January 20 at 10:30 a.m. 
Join us for a friendly, informal conversation about all the movies you viewed this month and enjoy movie trivia too. 
Image

Angry Neighbors "When his ultra-wealthy neighbor in the Hamptons builds an obnoxious mega-mansion next door, grumpy retired novelist Harry March concocts an elaborate scheme for revenge that is destined to go hilariously awry."
Ashgrove "When a troubled couple escapes to their rural farmhouse for a weekend of reconnection, they realize that their ability to save their marriage will determine the fate of humankind itself."
Christmas with the Campbells "When Jesse gets dumped right before the holidays by her boyfriend Shawn, his parents convince her to still spend Christmas with them, and Shawn's handsome cousin, while Shawn is away."
Dark Glasses "A serial killer who preys on prostitutes sets his sights on Diana. As he pursues her, he causes a car crash in which she is blinded and ten-year-old Chin's entire family dies. Despite her blindness, Diane resolves to take the boy in. But the killer is still on the loose..."
Love in the Limelight "Pen pals for years, Summer finally meets Nick, her former teen crush and boy band lead singer, when he comes to town for a concert. Their friendship's set the stage for romance, and Summer's hip grandma with a TikTok following encourages her to follow her heart."
Nocebo "A fashion designer suffers from a mysterious illness that confounds her doctors and frustrates her husband until help arrives in the form of a Filipino nanny who uses traditional folk healing to reveal a horrifying truth."
Image
There There "A lover's doubt in the cold light of morning leads a chain of uneasy intimacies - counselors, disruptors, peacemakers, and fire starters - everyone looking to have a little faith rewarded."
What Remains "A small-town pastor reckons with an act of forgiveness while a sheriff investigates a murder that may be related."
The Exiles "Documentary filmmaker, Christine Choy, tracks down three exiled dissidents from the Tiananmen Square massacre in order to find closure on an abandoned project she began shooting in 1989."
Inside the Black Box "Inside the Black Box spotlights the world's greatest Black artists within the entertainment industry."
The Other Fellow "A film about men, real men. Named James Bond."
The Suspect Series 1 "Joe O'Loughlin is a successful psychologist with a loving family, but a recent medical diagnosis has thrown his life off balance. When the police ask him to assist in the case of a murdered young woman, ghosts from his past begin to resurface."
Image

Drawing Facial Features "Create a compelling portrait alongside instructor Gary Faigin. From discovering the fundamental forms of the skull to drawing animated eyes and an authentic smile, you're sure to finish with a fully dimensional masterpiece!"
Sketchbooks: Drawing the Everyday "Become a better artist through the basics! With the help of instructor Paul Heaston, learn a wide range of ways to use pencil, ink, and watercolor as you confidently explore and master the wonderful world of sketching."
10 Essential Techniques for Better Drawing "Hatch, crosshatch, stipple, and veil your way to a successful and dynamic drawing. With the guidance of artist Patricia Watwood master a variety of techniques to refine your skills and boost your confidence!"
Descriptions provided by the publisher.