Image

Grandparents' Day is a day for honoring all grandparents and celebrating the connections between generations. Each year on September 11, this holiday gives grandparents a special opportunity to show love for their children's children, and to help children become aware of the strength, information, and guidance that older people can offer. Many celebrate by reading together, giving gifts, or by playing games and celebrating family traditions. For children whose grandparents have passed away, families may spend time together remembering those grandparents or instead might visit an elderly neighbor or volunteer at a nursing home.
The library also has a great collection of books perfect for a Grandparents' Day story time, check out some of our favorites below! And remember - however you celebrate, Grandparents' Day is a wonderful opportunity to spend time together and make your grandparents feel special.
Image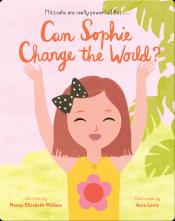 Can Sophie Change the World? by Nancy Elizabeth Wallace
It's Grandpop's birthday, and all he wants is one little thing: for Sophie to change the world. He wants Sophie to do a mitzvah—something kind for others. But what exactly does that mean? As Sophie shares, teaches, helps her friends, takes care of birds, and picks up litter, she wonders which of these acts, if any, might change the world. By performing this sequence of poignant mitzvahs with an open heart, unending empathy, and a big imagination, Sophie's about to discover that what sounds like an impossible task just might be the best way to live life. In this exploration of an essential part of Jewish traditional teaching, Sophie's efforts to grant Grandpop's wish show that the smallest acts of kindness are what truly change the world.
Image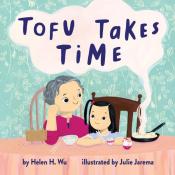 Tofu Takes Time by Helen H. Wu
Lin and her grandma, NaiNai, are making tofu from scratch! When NaiNai goes through each step, from blending soybeans with water to molding curd into shape, Lin gradually becomes impatient. But she soon discovers that making tofu not only takes time, but also takes the whole universe! It takes the seed from soil and sunshine, the cloth from thread and fiber, weight and space, books of words and pictures. And most of all, it takes spending lovely time with her beloved grandmother.
Image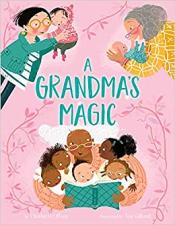 A Grandma's Magic by Charlotte Offsay
"When a child is born, a grandma is born too. Grandmas aren't like regular grown-ups. Grandmas are filled with magic."
In this charming picture book tribute to grandmas, a grandma's magic bursts through the door as soon as she comes to visit and can be seen in every wonderful thing she does: playing, exploring, baking, gardening, and in all the many ways a grandma and grandchild connect. Filled with adorable scenes featuring all sorts of grandmas and their grandkids, this is a book that all families can enjoy together. Grandmas will love snuggling with their grandchildren as they share their love and "magic" through cuddles, kisses, and many repeat readings.
Image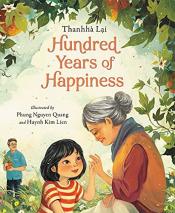 Hundred Years of Happiness by Thanhhà Lai
An's grandmother Bà sometimes gets trapped in her cloudy memories. An and her grandfather, Ông, come up with a plan to bring her back to a happy moment: They grow gấc fruits so they can make xôi gấc, Bà's favorite dish from her wedding in Vietnam many years ago. An and Ông work together in the garden, nurturing the gấc seeds. They must be patient and wait for the seeds to grow, flower, and turn into fruit. When the xôi gấc is finally ready, An is hopeful that her grandmother will remember her wedding wish with Ông: hundred years of happiness. 
Image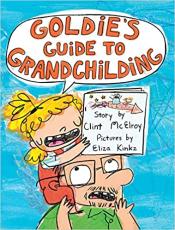 Goldie's Guide to Grandchilding by Clint McElroy
Little Goldie is an expert on grandchilding. She knows that grandparents are special creatures who thrive in a structured environment, need plenty of opportunities for imaginative play, love having dance parties, and will never turn down a cuddle. When it comes to the care and feeding of her beloved Grandpa, Goldie knows her stuff. And, as readers will discover, Grandpa knows a thing or two about grandchildren, too.
Image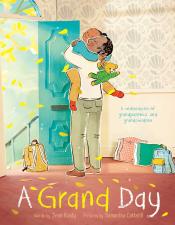 "A million kisses! Hugs! Hooray! Our grand day begins this way."
Whether planting a garden, having a picnic, or baking, any day spent together is sure to be grand. Follow all kinds of family configurations as grandparents and grandchildren celebrate togetherness: baking, exploring, gardening, and all of life's joyful moments. This rhyming, warmhearted picture book captures the unique bond between grandparents and grandchildren in every kind of family!
Image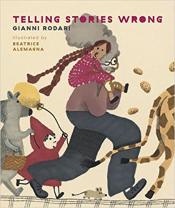 Telling Stories Wrong by Gianni Rodari
Once upon a time, there was a little girl called Little Yellow Riding Hood....wait, not yellow! It's Red Riding Hood! So begins the story of a grandpa playfully recounting the well-known fairytale - or his version, at least - to his granddaughter. Try as she might to get him back on track, Grandpa keeps on adding things to the mix, both outlandish and mundane! The end result is an unpredictable tale that comes alive as it's being told, born out of imaginative play and familial affection. This spirited picture book will surprise and delight from start to finish, while reminding readers that storytelling is not only a creative act of improvisation and interaction, but also a powerful pathway for connection and love.
Image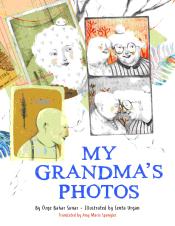 My Grandma's Photos by Özge Bahar Sunar
Ali's grandma can't hear or see very well these days, and she doesn't remember very much anymore. But Ali likes hanging out with her. So when Ali's mom takes out a wooden trunk full of Grandma's old photos, he sits with his grandmother, trying to figure out who is in all the old pictures. At first, his grandma doesn't seem to remember. But with a little help from Ali, she is soon sailing through the photos—and taking Ali along with her through the wondrous journey of her life. With daring, joy, and love, Ali's grandma shows him the importance of making and sharing beautiful memories that will live on in the ones we love.
Image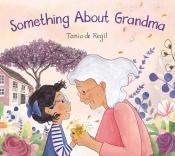 Something About Grandma by Tania de Regil
At Grandma's house, where Julia is staying without her parents for the first time, the breeze is sweet like jasmine. Mornings begin with sugared bread, and the most magnificent hot chocolate cures all homesickness. There's something about this place…and about Grandma. Like how she can tell when Julia has been quietly picking limes from the garden. Or that she can see the future and knows when Julia is about to fall off her bike. Or how she can journey back in time through the stories she tells. In the room where Julia's mother grew up, her grandmother holds her in a warm embrace, an embrace that Julia will pass on to her family when her parents arrive with her new baby brother. 
Image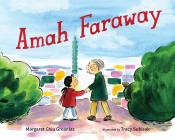 Amah Faraway by Margaret Chiu Greanias
Kylie is nervous about visiting her grandmother-her Amah-who lives so far away. When she and Mama finally go to Taipei, Kylie is shy with Amah. Even though they have spent time together in video chats, those aren't the same as real life. And in Taiwan, Kylie is at first uncomfortable with the less-familiar language, customs, culture, and food. However, after she is invited by Amah-Lái kàn kàn! Come see!-to play and splash in the hot springs (which aren't that different from the pools at home), Kylie begins to see this place through her grandmother's eyes and sees a new side of the things that used to scare her. Soon, Kylie is leading her Amah-Come see! Lái kàn kàn!-back through all her favorite parts of this place and having so much fun! And when it is time to go home, the video chats will be extra special until they can visit faraway again. This book's backmatter includes author and illustrator notes as well as a guide to some of the places and foods explored in Taiwan.
Image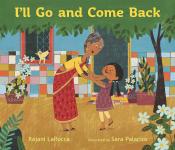 I'll Go and Come Back by Rajani LaRocca
When Jyoti visits her grandmother halfway around the world, she is overwhelmed by the differences between India and home. At first, she feels lonely and out of place, but soon, despite a language barrier, she and Sita Pati are able to understand each other. They form a bond—looking at books together, making designs with colored sand, shopping at the market, playing games, eating chapatis, and sipping warm milk with saffron to bring sweet dreams. When it's time to part, Jyoti doesn't want to leave, but then she remembers that in Tamil, people don't say goodbye, they say "I'll go and come back." Sure enough, the two reunite the next summer when Pati visits Jyoti in America, and it's Jyoti's turn to make her grandmother feel welcome. Can they create some special memories that will last until the next time they see each other?
Image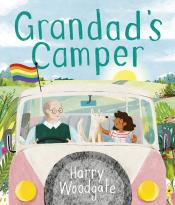 Grandad's Camper by Harry Woodgate
Discover a wonderful grandfather-granddaughter relationship, as a little girl hatches the perfect plan to get her Grandad adventuring again. Gramps and Grandad were adventurers. They would surf, climb mountains, and tour the country in their amazing camper. Gramps just made everything extra special. But after Gramps died, granddad hasn't felt like traveling anymore. So, their amazing granddaughter comes up with a clever plan to fix up the old camper and get Grandad excited to explore again. This beautiful picture book honors love and reminds us not only to remember those we have lost, but to celebrate them.
Image
A Song of Frutas by Margarita Engle
This little girl loves visiting her grandfather in Cuba and singing his special songs to sell all kinds of fruit: mango, limón, naranja, piña, and more! Even when they're apart, grandfather and granddaughter can share rhymes between their countries like un abrazo—a hug—made of words carried on letters that soar across the distance like songbirds.
Image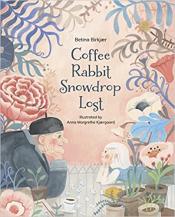 Coffee, Rabbit, Snowdrop, Lost by Betina Birkjær
Stump always has a fantastic time with his grandparents, filled with flowers, puzzles, crosswords, and endless love. But one day, Stump's grandfather starts to lose his memory—and his words, which literally fall from him. Stump tries his best to keep the lost words safe, collecting them in a special box. But Grandpa seems to forget more and more every day, and the situation comes to a head one snowy night when Stump wakes up to find Grandpa missing. Together, Stump and Grandma must find new ways to connect with Grandpa, and show him that he's not alone.
This poignant, tender picture book depicts the struggle of coping with a loved one's dementia with honesty and sensitivity, with a message of hope that affirms the deep bonds of love between grandchild and grandparent. This book includes an afterword to the adult reader about dementia and recollection, written by Ove Dahl, a historian and head of the Danish Center for Reminiscence. He provides some practical tips, as illustrated in the story with Stump, for establishing a meaningful way of being together when caring for a relative with dementia.
Image
Soul Food Sunday by Winsome Bingham
At Granny's, Sunday isn't Sunday without a big family gathering over a lovingly prepared meal. Old enough now, our narrator is finally invited to help cook the dishes for the first time: He joins Granny in grating the cheese, cleaning the greens, and priming the meat for Roscoe Ray's grill. But just when Granny says they're finished, her grandson makes his own contribution, sweetening this Sunday gathering—and the many more to come.
Image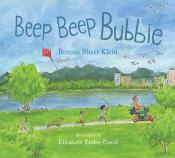 Beep Beep Bubbie by Bonnie Sherr Klein
Kate is upset when grandma (Bubbie) gets a motorized scooter. Will Bubbie still be Bubbie in that scooter? Kate slowly warms to the scooter after she sees what a good friend it is to Bubbie. And shopping at Granville Island turns out to be so much fun! Her little brother Nate loves the scooter's bells and whistles, and Kate makes new friends on their joyous outing.
Image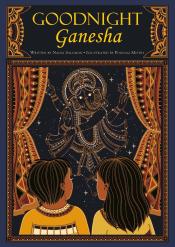 Goodnight Ganesha by Nadia Salomon
As nighttime falls over the city, two children visiting their grandparents in India find there's so much fun to be had! Whether it's listening to epic stories or observing rituals in the puja room, there are many moments that make this time together special. In this beautiful, rhyming ode to bedtime, the only thing more universal than getting ready for bed and saying goodnight is the love between children and their grandparents.
Image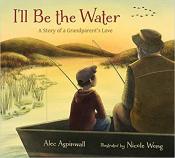 I'll Be the Water: A Story of a Grandparent's Love by Alec Aspinwall
"Think of it this way," Grandpa says. "Today, you and I are like two fish swimming together in this lake. When I die, things will be different. I won't be a fish anymore, but I'll become something even better. My love will be like the water in the lake. You might think I'm not with you, but we'll be closer than ever because you'll be surrounded by my love." Long after Grandpa dies, Joshua comes to understand that Grandpa kept his promise, and that love and its memory survive death. When grown-up Joshua goes fishing with his daughter, he teaches her what Grandpa taught him: "She knows we never have to feel alone or afraid because we are surrounded by a love that lasts forever."
Image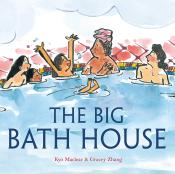 The Big Bath House by Kyo Maclear
In this celebration of Japanese culture and family and naked bodies of all shapes and sizes, join a little girl--along with her aunties and grandmother--at a traditional bath house. Once there, the rituals leading up to the baths begin: hair washing, back scrubbing, and, finally, the wood barrel drumroll. Until, at last, it's time, and they ease their bodies--their creased bodies, newly sprouting bodies, saggy, jiggly bodies--into the bath. Ahhhhhh! With a lyrical text and gorgeous illustrations, this picture book is based on Kyo Maclear's loving memories of childhood visits to Japan, and is an ode to the ties that bind generations of women together.
Image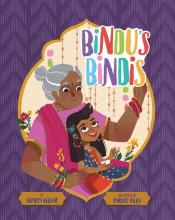 Bindu's Bindis by Supriya Kelkar
This charming picture book is about a little girl who loves her bindis (and the many creative shapes they come in!). The bindis are also a connection to her Nani who lives in India. When Nani comes to visit Bindu and brings the bindis to her, it is just in time to wear something new to the school talent show. Bindu and Nani work together to shine their brightest and embrace their sparkle, even when they stand out from the crowd.
Descriptions adapted from the publisher.