Image

Ready to read with us? Register as a new user or sign in as returning user to our Beanstack reading program.
Image

You can also download the Beanstack app for with your smartphone or tablet and sign in with your same account information.
The app is available for both Android and Apple devices!
Image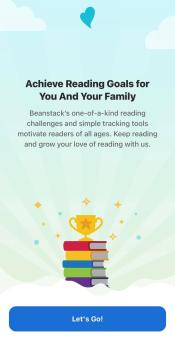 After downloading the app, select "Let's Go!" to get started.
Image
To locate our Library District, choose "At my library, school, or bookstore" for how you will participate. Search for "Alachua County Library District"
Image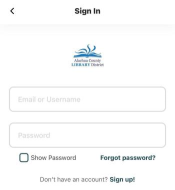 Sign-in using your username and password, or create an account.
Image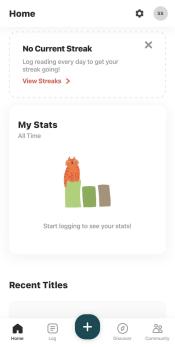 Now you are ready to start logging your books and activities! The "Home" screen is where you will view your most recent activity. The bottom menu bar is where you will find your Log and other helpful quick links.
Image
Click on the gear icon in the top-right corner to view your Settings. Here you can edit your account information, manage readers in your family, and get help with Beanstack.
Click on the "+" button to log Reading, an Activity, or a Review.
Image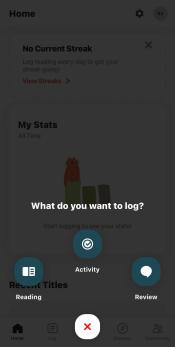 Reading: Log your books by scanning the ISBN, searching or putting the information in manually. You can also log your minutes, and pages read.
Activity: Complete activities
Review: Information
Do you have a big family? You can add readers to your family account and keep track of all the books you read together!
Having trouble? Visit the Beanstack Help Center.