Image
The earth sign Taurus is ruled by the planet Venus and represented by, you guessed it, the bull. Born between April 19 and May 19, Taurus are typically dependable, affectionate, patient and stubborn people. A great strength of Taurus signs is their ability to be both immovable object and irresistible force. What they choose to do, they will do but they cannot be forced or pushed into anything. In Taurus, the stability of an earth sign combines with the esthetic influence of Venus to create a responsible, steadfast personality with a deep appreciation for the finer things in life. Here are some of our recommendations for Taurus readers:
Image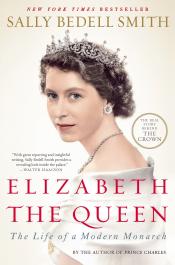 Elizabeth the Queen by Sally Bedell Smith
From the moment of her ascension to the throne in 1952 at the age of twenty-five, Queen Elizabeth II has been the object of unparalleled scrutiny. But through the fog of glamour and gossip, how well do we really know the world's most famous monarch? Drawing on numerous interviews and never-before-revealed documents, acclaimed biographer Sally Bedell Smith pulls back the curtain to show in intimate detail the public and private lives of Queen Elizabeth II.
Image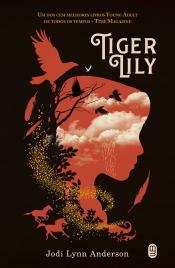 Tiger Lily by Jodi Lynn Anderson
In this stunning reimagining of J. M. Barrie's beloved classic Peter Pan, New York Times bestselling author Jodi Lynn Anderson expertly weaves a gripping tale of love, loss, and adventure seen through the eyes of Tiger Lily herself.
Image
Grit by Angela Duckworth
The daughter of a scientist who frequently noted her lack of "genius," Angela Duckworth is now a celebrated researcher and professor. It was her early eye-opening stints in teaching, business consulting, and neuroscience that led to her hypothesis about what really drives success: not genius, but a unique combination of passion and long-term perseverance.
Image
Divine Secrets of the Ya-Ya Sisterhood by Rebecca Wells
A poignant, funny, outrageous, and wise novel about a lifetime friendship between four Southern women, Divine Secrets of the Ya-Ya Sisterhood brilliantly explores the bonds of female friendship, the often-rocky relationship between mothers and daughters, and the healing power of humor and love.
Image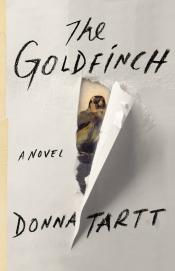 The Goldfinch by Donna Tartt
The Goldfinch is a mesmerizing, stay-up-all-night and tell-all-your-friends triumph, an old-fashioned story of loss and obsession, survival and self-invention. From the streets of New York to the dark corners of the art underworld, this "soaring masterpiece" (Ron Charles, Washington Post) examines the devastating impact of grief and the ruthless machinations of fate.
Image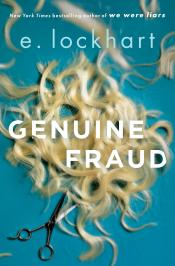 Genuine Fraud by E. Lockhart
Jule and Imogen are the closest of friends. Obsessed with each other, even. Imogen is an orphan, an heiress; she and Jule spend a summer together in a house on Martha's Vineyard, sharing secrets they'd never reveal to another soul. But that was months ago. Where is Immie now? And why is Jule using her name?
Image
Autumn: a novel by Ali Smith
Autumn. Season of mists and mellow fruitfulness. Two old friends—Daniel, a centenarian, and Elisabeth, born in 1984—look to both the future and the past as the United Kingdom stands divided by a historic, once-in-a-generation summer. Love is won, love is lost. Hope is hand-in-hand with hopelessness. The seasons roll round, as ever.
Image
The Kiss Quotient by Helen Hoang
Stella Lane thinks math is the only thing that unites the universe. Stella has Asperger's and French kissing reminds her of a shark getting its teeth cleaned by pilot fish, leaving her with way less dating experience than the average thirty-year-old. Her conclusion: she needs lots of practice—with a professional. Which is why she hires escort Michael Phan. Before long, their no-nonsense partnership starts making a strange kind of sense and the pattern that emerges will convince Stella that love is the best kind of logic.
Image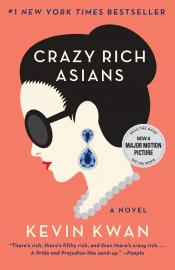 Crazy Rich Asians by Kevin Kwan
When New Yorker Rachel Chu agrees to spend the summer in Singapore with her boyfriend, Nicholas Young, she envisions a humble family home and quality time with the man she hopes to marry. But Nick has failed to give his girlfriend a few key details, among these the fact that he just happens to be the country's most eligible bachelor. On Nick's arm, Rachel may as well have a target on her back the second she steps off the plane, and soon, her relaxed vacation turns into an obstacle course of old money, new money, nosy relatives, and scheming social climbers.
Image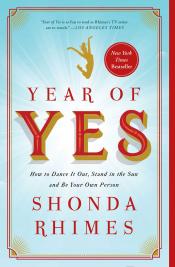 Year of Yes by Shonda Rhimes
She's the creator and producer of some of the most groundbreaking and audacious shows on television today, so who would suspect that Shonda Rhimes is an introvert? With three children at home and three hit television shows, it was easy for Shonda to say she was simply too busy for things like public appearances or media interviews. But in truth, she was also afraid. So when her sister said, "You never say yes to anything," Shonda knew she had to embrace the challenge: for one year, she would say YES to everything that scared her.
​​​​​