Image

Allison's pick was...
Image
Hello, Molly! by Molly Shannon [2022]
A candid, compulsively readable, hilarious, and heartbreaking memoir of resilience and redemption by comedic genius Molly Shannon

At age four, Molly Shannon's world was shattered when she lost her mother, baby sister, and cousin in a car accident with her father at the wheel. Held together by her tender and complicated relationship with her grieving father, Molly was raised in a permissive household where her gift for improvising and role-playing blossomed alongside the fearlessness that would lead her to become a celebrated actress.

From there, Molly ventured into the wider world of New York and Los Angeles show business, where she created her own opportunities and developed her daring and empathetic comedy. Filled with behind-the-scenes stories involving everyone from Whitney Houston to Adam Sandler to Monica Lewinsky, many told for the first time here, Hello, Molly! spans Molly's time on Saturday Night Live--where she starred alongside Will Ferrell, Adam Sandler, Cheri Oteri, Tracy Morgan, and Jimmy Fallon, among many others. At the same time, it explores with humor and candor her struggle to come to terms with the legacy of her father, a man who both fostered her gifts and drive and was left with the impossible task of raising his kids alone after the loss of her mother.

Witty, winning, and told with tremendous energy and heart, Hello, Molly!, written with Sean Wilsey, sheds new and revelatory light on the life and work of one of our most talented and free-spirited performers.
Hailey's pick was...
Image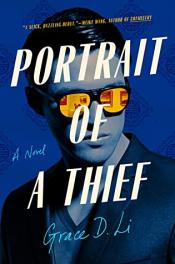 Portrait of a Thief by Grace D. Li [2022]
History is told by the conquerors. Across the Western world, museums display the spoils of war, of conquest, of colonialism: priceless pieces of art looted from other countries, kept even now.

Will Chen plans to steal them back.

A senior at Harvard, Will fits comfortably in his carefully curated roles: a perfect student, an art history major and sometimes artist, the eldest son who has always been his parents' American Dream. But when a mysterious Chinese benefactor reaches out with an impossible—and illegal—job offer, Will finds himself something else as well: the leader of a heist to steal back five priceless Chinese sculptures, looted from Beijing centuries ago.

His crew is every heist archetype one can imag­ine—or at least, the closest he can get. A con artist: Irene Chen, a public policy major at Duke who can talk her way out of anything. A thief: Daniel Liang, a premed student with steady hands just as capable of lockpicking as suturing. A getaway driver: Lily Wu, an engineering major who races cars in her free time. A hacker: Alex Huang, an MIT dropout turned Silicon Valley software engineer. Each member of his crew has their own complicated relationship with China and the identity they've cultivated as Chinese Americans, but when Will asks, none of them can turn him down.

Because if they succeed? They earn fifty million dollars—and a chance to make history. But if they fail, it will mean not just the loss of everything they've dreamed for themselves but yet another thwarted at­tempt to take back what colonialism has stolen.

Equal parts beautiful, thoughtful, and thrilling, Portrait of a Thief is a cultural heist and an examination of Chinese American identity, as well as a necessary cri­tique of the lingering effects of colonialism.
Cameron's pick was...
Image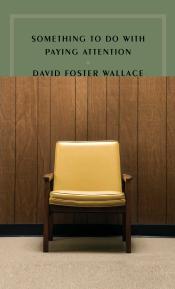 Something to Do with Paying Attention by David Foster Wallace [2022]
When David Foster Wallace died in 2008, he left behind a vast unfinished novel—some 1,100 pages of loose chapters, sketches, notes, and fragments—published in 2011 as The Pale King.

But the unfinished King did contain a finished novella that Wallace had already considered publishing as a stand-alone volume. It is the story of a young man, a self-described "wastoid," adrift in the suburban Midwest of the 1970s, whose life is changed forever by an encounter with advanced tax law. It is, as Sarah McNally writes in her preface, "not just a complete story, but the best complete example we have of Wallace's late style, where calm and poise replace the pyrotechnics of Infinite Jest and other early works."
Fiona's pick was...
Image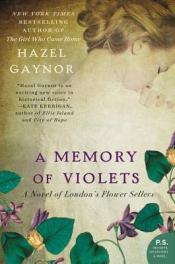 A Memory of Violets: A Novel of London's Flower Sellers by Hazel Gaynor [2015]
In 1912, twenty-year-old Tilly Harper leaves the peace and beauty of her native Lake District for London, to become assistant housemother at Mr. Shaw's Home for Watercress and Flower Girls. For years, the home has cared for London's flower girls—orphaned and crippled children living on the grimy streets and selling posies of violets and watercress to survive.

Soon after she arrives, Tilly discovers a diary written by an orphan named Florrie—a young Irish flower girl who died of a broken heart after she and her sister, Rosie, were separated. Moved by Florrie's pain and all she endured in her brief life, Tilly sets out to discover what happened to Rosie. But the search will not be easy. Full of twists and surprises, it leads the caring and determined young woman into unexpected places, including the depths of her own heart.
Wendy's pick was...
Image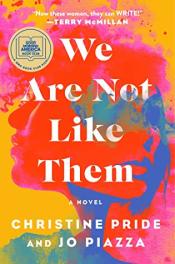 We Are Not Like Them by Christine Pride [2021]
Jen and Riley have been best friends since kindergarten. As adults, they remain as close as sisters, though their lives have taken different directions. Jen married young, and after years of trying, is finally pregnant. Riley pursued her childhood dream of becoming a television journalist and is poised to become one of the first Black female anchors of the top news channel in their hometown of Philadelphia.

But the deep bond they share is severely tested when Jen's husband, a city police officer, is involved in the shooting of an unarmed Black teenager. Six months pregnant, Jen is in freefall as her future, her husband's freedom, and her friendship with Riley are thrown into uncertainty. Covering this career-making story, Riley wrestles with the implications of this tragic incident for her Black community, her ambitions, and her relationship with her lifelong friend.

Like Tayari Jones's An American Marriage and Jodi Picoult's Small Great Things, We Are Not Like Them explores complex questions of race and how they pervade and shape our most intimate spaces in a deeply divided world. But at its heart, it's a story of enduring friendship—a love that defies the odds even as it faces its most difficult challenges.
Phillis's pick was...
Image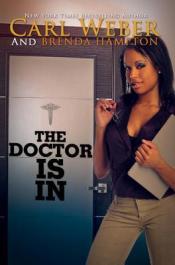 The Doctor Is In by Carl Weber [2016]
Dr. Kasen Phillips has the magic touch when it comes to helping his patients who are in dire need of counseling services, but when the love of his life winds up missing in action, Kasen's life takes a horrific turn for the worse. His office manager, Voncile Harper, is there to lend a helping hand. She's on a mission to shake Kasen from his misery, by offering him her sweet heat that he can't resist. It's not long before Kasen finds himself caught up in a web of Voncile's lies, and when he realizes that he may have bitten off more than he can chew, he wants out of their reckless relationship for good. Unfortunately for Kasen, walking away may be difficult to do. Voncile is deep in love, and any man who refuses to play by her rules may be forced to suffer dire consequences. 
Sarah's pick was...
Image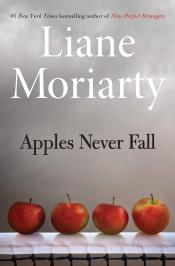 Apples Never Fall by Liane Moriarty [2021]
If your mother was missing, would you tell the police? Even if the most obvious suspect was your father?

This is the dilemma facing the four grown Delaney siblings.

The Delaneys are fixtures in their community. The parents, Stan and Joy, are the envy of all of their friends. They're killers on the tennis court, and off it their chemistry is palpable. But after fifty years of marriage, they've finally sold their famed tennis academy and are ready to start what should be the golden years of their lives. So why are Stan and Joy so miserable?

The four Delaney children—Amy, Logan, Troy, and Brooke—were tennis stars in their own right, yet as their father will tell you, none of them had what it took to go all the way. But that's okay, now that they're all successful grown-ups and there is the wonderful possibility of grandchildren on the horizon.

One night a stranger named Savannah knocks on Stan and Joy's door, bleeding after a fight with her boyfriend. The Delaneys are more than happy to give her the small kindness she sorely needs. If only that was all she wanted.

Later, when Joy goes missing, and Savannah is nowhere to be found, the police question the one person who remains: Stan. But for someone who claims to be innocent, he, like many spouses, seems to have a lot to hide. Two of the Delaney children think their father is innocent, two are not so sure—but as the two sides square off against each other in perhaps their biggest match ever, all of the Delaneys will start to reexamine their shared family history in a very new light.
Martha's pick was...
Image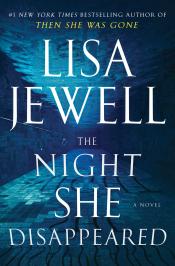 The Night She Disappeared by Lisa Jewell [2021]
2017: 19 year old Tallulah is going out on a date, leaving her baby with her mother, Kim.

Kim watches her daughter leave and, as late evening turns into night, which turns into early morning, she waits for her return. And waits.

The next morning, Kim phones Tallulah's friends who tell her that Tallulah was last seen heading to a party at a house in the nearby woods called Dark Place.

She never returns.

2019: Sophie is walking in the woods near the boarding school where her boyfriend has just started work as a head-teacher when she sees a note fixed to a tree.

'DIG HERE' . . .

A cold case, an abandoned mansion, family trauma and dark secrets lie at the heart of Lisa Jewell's remarkable new novel.
Michelle's pick was...
Image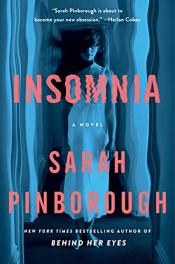 Insomnia by Sarah Pinborough [2022]
In this twisty, mind-bending thriller from the bestselling author of Behind Her Eyes, Emma Averell worries that her crippling insomnia is a sign that she's slowly going insane—like the mother she's worked so hard to leave in her past.

Emma Averell loves her life—her high-powered legal career, her two beautiful children, and her wonderful stay-at-home husband—but it wasn't always so perfect. When she was just five years old, Emma and her older sister went into foster care because of a horrific incident with their mother. Her sister can remember a time when their mother was loving and "normal," but Emma can only remember her as one thing—a monster. And that monster emerged right around their mother's fortieth birthday, the same age Emma is approaching now.

Emma desperately wants to keep her successful life separate from her past, so she has always hidden her childhood trauma. But then she's unable to sleep, and now losing time during the day, also one of the first symptoms her mother showed. Is the madness in her blood, just as her mother predicted? Could she end up hurting her family in her foggy, frenetic state? Or is she truly beginning to lose her mind?
Charissa's pick was...
Image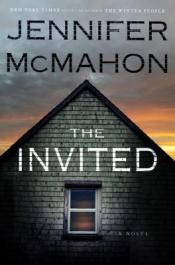 The Invited by Jennifer McMahon [2019]
In a quest for a simpler life, Helen and Nate have abandoned the comforts of suburbia to take up residence on forty-four acres of rural land where they will begin the ultimate, aspirational do-it-yourself project: building the house of their dreams.

When they discover that this beautiful property has a dark and violent past, Helen, a former history teacher, becomes consumed by the local legend of Hattie Breckenridge, a woman who lived and died there a century ago.

With her passion for artifacts, Helen finds special materials to incorporate into the house--a beam from an old schoolroom, bricks from a mill, a mantel from a farmhouse--objects that draw her deeper into the story of Hattie and her descendants, three generations of Breckenridge women, each of whom died suspiciously.

As the building project progresses, the house will become a place of menace and unfinished business: a new home, now haunted, that beckons its owners and their neighbors toward unimaginable danger.
Meaghan's pick was...
Image
The Perfect Crimes of Marian Hayes (The Queer Principles of Kit Webb #2) by Cat Sebastian [2022]
Marian Hayes, the Duchess of Clare, just shot her husband. Of course, the evil, murderous man deserved what was coming to him, but now she must flee to the countryside. Unfortunately, the only person she can ask for help is the charismatic criminal who is blackmailing her--and who she may have left tied up a few hours before...

A highwayman, con artist, and all-around cheerful villain, Rob Brooks is no stranger to the wrong side of the law or the right side of anybody's bed. He never meant to fall for the woman whose secrets he promised to keep for the low price of five hundred pounds, but how could he resist someone who led him on a merry chase all over London, left him tied up in a seedy inn, and then arrived covered in her husband's blood and in desperate need of his help?

As they flee across the country--stopping to pick pockets, drink to excess, and rescue invalid cats--they discover more true joy and peace than either has felt in ages. But when the truth of Rob's past catches up to him, they must decide if they are willing to reshape their lives in order to forge a future together.
Read the first of the series here!
Sean's pick was...
Image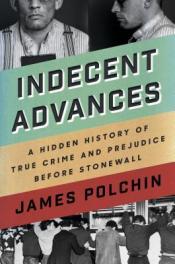 Indecent Advances: A Hidden History of True Crime and Prejudice Before Stonewall by James Polchin [2019]
In his skillful hybrid of true crime and cultural history, James Polchin provides an important look at how popular culture, the media, and the psychological profession forcefully portrayed gay men as the perpetrators of the same violence they suffered. He traces how the press depicted the murder of men by other men from the end of World War I to the Stonewall era, when gay men came to be seen as a class both historically victimized and increasingly visible.

Indecent Advances tells the story of how homosexuals were criminalized in the popular imagination—from the sex panics of the 1930s, to Kinsey study of male homosexuality of the 1940s, and the Cold War panic of Communists and homosexuals in government. Polchin illustrates the vital role crime stories played in circulating ideas of normalcy and deviancy, and how those stories were used as tools to discriminate and harm the gay men who were observers and victims of crime. More importantly, Polchin shows how this discrimination was ultimately transformed by activists to help shape the burgeoning gay rights movement in the years leading up to Stonewall Riots of 1968.

A cast of noted public figures—Leopold & Loeb, J Edgar Hoover, Alfred Kinsey, Jack Kerouac, William Burroughs, Patricia Highsmith, James Baldwin, and Gore Vidal—is threaded through this complex subject. Politicians, law enforcement officials, and psychologists weigh in to explain the dangerous relationship between homosexuality and violence.
Jordyn's pick was...
Image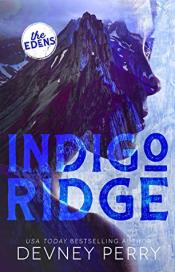 Indigo Ridge by Devney Perry [2021]
Winslow Covington believes in life, liberty and the letter of the law. As Quincy, Montana's new chief of police, she's determined to prove herself to the community and show them she didn't earn her position because her grandfather is the mayor.

According to her pops, all she has to do is earn favor with the Edens. But winning over the town's founding family might have been easier if not for her one-night stand with their oldest son. In her defense, it was her first night in town and she didn't realize that the rugged and charming man who wooed her into bed was Quincy royalty.

Sleeping with Griffin Eden was a huge mistake, one she's trying to forget. He's insufferable, arrogant and keeps reminding everyone that she's an outsider. Winslow does her best to avoid Griffin, but when a woman is found dead on Eden property, the two of them have no choice but to cross paths.

As clues to the murderer lead to one of Quincy's own, Griffin realizes Winslow is more than he gave her credit for. Beautiful and intelligent, she proves hard to resist. For him. And the killer.
Meaghan's pick was...
Image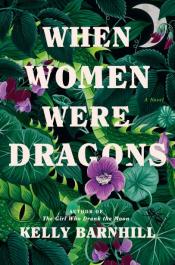 When Women Were Dragons by Kelly Barnhill [2022]
Alex Green is a young girl in a world much like ours. But this version of 1950's America is characterized by a significant event: The Mass Dragoning of 1955, when hundreds of thousands of ordinary wives and mothers sprouted wings, scales and talons, left a trail of fiery destruction in their path, and took to the skies. Seemingly for good. Was it their choice? What will become of those left behind? Why did Alex's beloved Aunt Marla transform but her mother did not? Alex doesn't know. It's taboo to speak of, even more so than her crush on Sonja, her schoolmate.

Forced into silence, Alex nevertheless must face the consequences of dragons: a mother more protective than ever; a father growing increasingly distant; the upsetting insistence that her aunt never even existed; and a new "sister" obsessed with dragons far beyond propriety. Through loss, rage, and self-discovery, this story follows Alex's journey as she deals with the events leading up to and beyond the Mass Dragoning, and her connection with the phenomenon itself. 
Allison's pick was...
Image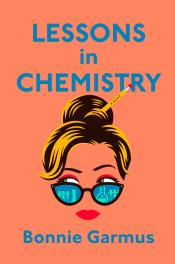 Lessons in Chemistry by Bonnie Garmus [2022]
Chemist Elizabeth Zott is not your average woman. In fact, Elizabeth Zott would be the first to point out that there is no such thing as an average woman. But it's the early 1960s and her all-male team at Hastings Research Institute takes a very unscientific view of equality. Except for one: Calvin Evans; the lonely, brilliant, Nobel-prize nominated grudge-holder who falls in love with--of all things--her mind. True chemistry results.

But like science, life is unpredictable. Which is why a few years later Elizabeth Zott finds herself not only a single mother, but the reluctant star of America's most beloved cooking show Supper at Six. Elizabeth's unusual approach to cooking ("combine one tablespoon acetic acid with a pinch of sodium chloride") proves revolutionary. But as her following grows, not everyone is happy. Because as it turns out, Elizabeth Zott isn't just teaching women to cook. She's daring them to change the status quo.

Laugh-out-loud funny, shrewdly observant, and studded with a dazzling cast of supporting characters, Lessons in Chemistry is as original and vibrant as its protagonist.
Hailey's pick was...
Image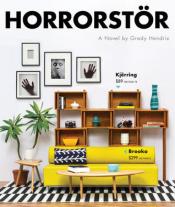 Horrorstör by Grady Hendrix [2014]
Something strange is happening at the Orsk furniture superstore in Cleveland, Ohio. Every morning, employees arrive to find broken Kjerring bookshelves, shattered Glans water goblets, and smashed Liripip wardrobes. Sales are down, security cameras reveal nothing, and store managers are panicking.

To unravel the mystery, three employees volunteer to work a nine-hour dusk-till-dawn shift. In the dead of the night, they'll patrol the empty showroom floor, investigate strange sights and sounds, and encounter horrors that defy the imagination.

A traditional haunted house story in a thoroughly contemporary setting, Horrorstör is designed to retain its luster and natural appearance for a lifetime of use. Pleasingly proportioned with generous French flaps and a softcover binding, Horrorstör delivers the psychological terror you need in the elegant package you deserve.
Sabrina's pick was...
Image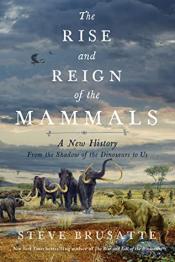 The Rise and Reign of the Mammals: A New History, from the Shadow of the Dinosaurs to Us by Steve Brusatte [2022]
Though humans claim to rule the Earth, we are the inheritors of a dynasty that has reigned over the planet for nearly 66 million years, through fiery cataclysm and ice ages: the mammals. Our lineage includes saber-toothed tigers, woolly mammoths, armadillos the size of a car, cave bears three times the weight of a grizzly, clever scurriers that outlasted Tyrannosaurus rex, and even other types of humans, like Neanderthals. Indeed humankind and many of the beloved fellow mammals we share the planet with today--lions, whales, dogs--represent only the few survivors of a sprawling and astonishing family tree that has been pruned by time and mass extinctions. How did we get here?

In his acclaimed bestseller The Rise and Fall of the Dinosaurs, American paleontologist Steve Brusatte enchanted readers with his definitive his - tory of the dinosaurs. Now, picking up the narrative in the ashes of the extinction event that doomed T-rex and its kind, Brusatte explores the remarkable story of the family of animals that inherited the Earth--mammals-- and brilliantly reveals that their story is every bit as fascinating and complex as that of the dinosaurs.

Beginning with the earliest days of our lineage some 325 million years ago, Brusatte charts how mammals survived the asteroid that claimed the dinosaurs and made the world their own, becoming the astonishingly diverse range of animals that dominate today's Earth. Brusatte also brings alive the lost worlds mammals inhabited through time, from ice ages to volcanic catastrophes. Entwined in this story is the detective work he and other scientists have done to piece together our understanding using fossil clues and cutting-edge technology.

A sterling example of scientific storytelling by one of our finest young researchers, The Rise and Reign of the Mammals illustrates how this incredible history laid the foundation for today's world, for us, and our future.
Ashley's pick was...
Image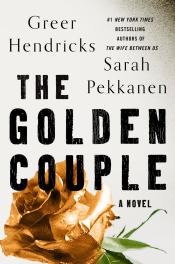 The Golden Couple by Greer Hendricks [2022]
Wealthy Washington suburbanites Marissa and Matthew Bishop seem to have it all—until Marissa is unfaithful. Beneath their veneer of perfection is a relationship riven by work and a lack of intimacy. She wants to repair things for the sake of their eight-year-old son and because she loves her husband. Enter Avery Chambers.

Avery is a therapist who lost her professional license. Still, it doesn't stop her from counseling those in crisis, though they have to adhere to her unorthodox methods. And the Bishops are desperate.

When they glide through Avery's door and Marissa reveals her infidelity, all three are set on a collision course. Because the biggest secrets in the room are still hidden, and it's no longer simply a marriage that's in danger.
Gail's pick was...
Image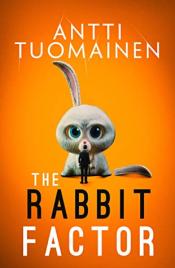 The Rabbit Factor by Antti Tuomainen [2021]
What makes life perfect? Insurance mathematician Henri Koskinen knows the answer because he calculates everything down to the very last decimal.

And then, for the first time, Henri is faced with the incalculable. After suddenly losing his job, Henri inherits an adventure park from his brother – its peculiar employees and troubling financial problems included. The worst of the financial issues appear to originate from big loans taken from criminal quarters … and some dangerous men are very keen to get their money back.

But what Henri really can't compute is love. In the adventure park, Henri crosses paths with Laura, an artist with a chequered past, and a joie de vivre and erratic lifestyle that bewilders him. As the criminals go to extreme lengths to collect their debts and as Henri's relationship with Laura deepens, he finds himself faced with situations and emotions that simply cannot be pinned down on his spreadsheets…

Warmly funny, rich with quirky characters and absurd situations, The Rabbit Factor is a triumph of a dark thriller, its tension matched only by its ability to make us rejoice in the beauty and random nature of life.
Allison's pick was...
Image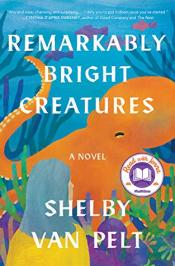 Remarkably Bright Creatures by Shelby Van Pelt [2022]
After Tova Sullivan's husband died, she began working the night shift at the Sowell Bay Aquarium, mopping floors and tidying up. Keeping busy has always helped her cope, which she's been doing since her eighteen-year-old son, Erik, mysteriously vanished on a boat in Puget Sound over thirty years ago.

Tova becomes acquainted with curmudgeonly Marcellus, a giant Pacific octopus living at the aquarium. Marcellus knows more than anyone can imagine but wouldn't dream of lifting one of his eight arms for his human captors--until he forms a remarkable friendship with Tova.

Ever the detective, Marcellus deduces what happened the night Tova's son disappeared. And now Marcellus must use every trick his old invertebrate body can muster to unearth the truth for her before it's too late.
Beth's pick was...
Image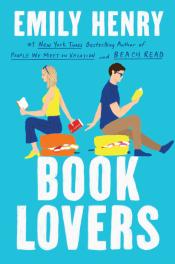 Book Lovers by Emily Henry [2022]
Nora Stephens' life is books—she's read them all—and she is not that type of heroine. Not the plucky one, not the laidback dream girl, and especially not the sweetheart. In fact, the only people Nora is a heroine for are her clients, for whom she lands enormous deals as a cutthroat literary agent, and her beloved little sister Libby.

Which is why she agrees to go to Sunshine Falls, North Carolina for the month of August when Libby begs her for a sisters' trip away—with visions of a small-town transformation for Nora, who she's convinced needs to become the heroine in her own story. But instead of picnics in meadows, or run-ins with a handsome country doctor or bulging-forearmed bartender, Nora keeps bumping into Charlie Lastra, a bookish brooding editor from back in the city. It would be a meet-cute if not for the fact that they've met many times and it's never been cute.

If Nora knows she's not an ideal heroine, Charlie knows he's nobody's hero, but as they are thrown together again and again—in a series of coincidences no editor worth their salt would allow—what they discover might just unravel the carefully crafted stories they've written about themselves.
Linda's pick was...
Image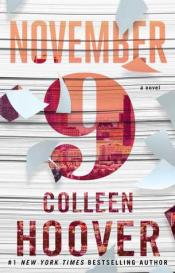 November 9 by Colleen Hoover [2015]
Fallon meets Ben, an aspiring novelist, the day before her scheduled cross-country move. Their untimely attraction leads them to spend Fallon's last day in L.A. together, and her eventful life becomes the creative inspiration Ben has always sought for his novel. Over time and amidst the various relationships and tribulations of their own separate lives, they continue to meet on the same date every year. Until one day Fallon becomes unsure if Ben has been telling her the truth or fabricating a perfect reality for the sake of the ultimate plot twist.

Can Ben's relationship with Fallon—and simultaneously his novel—be considered a love story if it ends in heartbreak?
Susan's pick was...
Image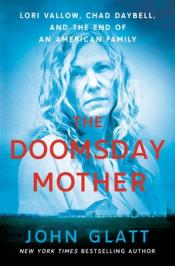 The Doomsday Mother: Lori Vallow, Chad Daybell, and the End of an American Family by John Glatt [2022]
At first, the residents of Kauai Beach Resort took little notice of their new neighbors. The glamorous blonde and her tall husband fit the image of the ritzy gated community. The couple seemed to keep to themselves—until the police knocked on their door with a search warrant. Lori Vallow and Chad Daybell had fled to Hawaii in the midst of being investigated for the disappearance of Lori's children back in Idaho—Tylee and JJ—who hadn't been seen alive in five months.

For years, Lori Vallow had been devoted to her children and her Mormon faith. But when her path crossed with Chad Daybell, a religious zealot who taught his followers how to prepare for the end-times, the tumultuous relationship transformed her into someone unrecognizable. As authorities searched for Lori's children, they uncovered more suspicious deaths with links to both Lori and Chad, including the death of Lori's third and fourth husbands, her brother, and Chad's wife. In June 2020, the gruesome remains of JJ and Tylee were discovered on Chad's property, and the newlyweds were arrested and charged with murder. And in a shocking development, horrifying statements revealed that the couple's fanatical beliefs had convinced them the children had become zombies--a belief that may have led to their deaths.

Bestselling author and journalist John Glatt takes readers deeper into the devastating story of Lori Vallow and Chad Daybell in an attempt to unravel the lethal relationship of this doomsday couple.
Jonathan's pick was...
Image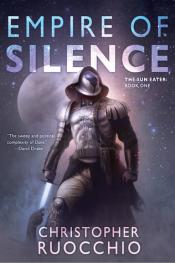 Empire of Silence by Christopher Ruocchio [2018]
Hadrian Marlowe, a man revered as a hero and despised as a murderer, chronicles his tale in the galaxy-spanning debut of the Sun Eater series, merging the best of space opera and epic fantasy.

It was not his war.

On the wrong planet, at the right time, for the best reasons, Hadrian Marlowe started down a path that could only end in fire. The galaxy remembers him as a hero: the man who burned every last alien Cielcin from the sky. They remember him as a monster: the devil who destroyed a sun, casually annihilating four billion human lives--even the Emperor himself--against Imperial orders.

But Hadrian was not a hero. He was not a monster. He was not even a soldier.

Fleeing his father and a future as a torturer, Hadrian finds himself stranded on a strange, backwater world. Forced to fight as a gladiator and into the intrigues of a foreign planetary court, he will find himself fight a war he did not start, for an Empire he does not love, against an enemy he will never understand.
Lynda's pick was...
Image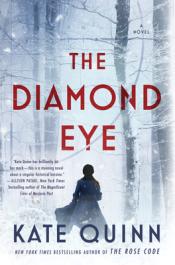 The Diamond Eye by Kate Quinn [2022]
In 1937 in the snowbound city of Kiev (now known as Kyiv), wry and bookish history student Mila Pavlichenko organizes her life around her library job and her young son--but Hitler's invasion of Ukraine and Russia sends her on a different path. Given a rifle and sent to join the fight, Mila must forge herself from studious girl to deadly sniper--a lethal hunter of Nazis known as Lady Death. When news of her three hundredth kill makes her a national heroine, Mila finds herself torn from the bloody battlefields of the eastern front and sent to America on a goodwill tour.

Still reeling from war wounds and devastated by loss, Mila finds herself isolated and lonely in the glittering world of Washington, DC--until an unexpected friendship with First Lady Eleanor Roosevelt and an even more unexpected connection with a silent fellow sniper offer the possibility of happiness. But when an old enemy from Mila's past joins forces with a deadly new foe lurking in the shadows, Lady Death finds herself battling her own demons and enemy bullets in the deadliest duel of her life.

Based on a true story, The Diamond Eye is a haunting novel of heroism born of desperation, of a mother who became a soldier, of a woman who found her place in the world and changed the course of history forever.
Rachael's pick was...
Image
Fevered Star (Between Earth and Sky #2) by Rebecca Roanhorse [2022]
There are no tides more treacherous than those of the heart. —Teek saying

The great city of Tova is shattered. The sun is held within the smothering grip of the Crow God's eclipse, but a comet that marks the death of a ruler and heralds the rise of a new order is imminent.

The Meridian: a land where magic has been codified and the worship of gods suppressed. How do you live when legends come to life, and the faith you had is rewarded?

As sea captain Xiala is swept up in the chaos and currents of change, she finds an unexpected ally in the former Priest of Knives. For the Clan Matriarchs of Tova, tense alliances form as far-flung enemies gather and the war in the heavens is reflected upon the earth.

And for Serapio and Naranpa, both now living avatars, the struggle for free will and personhood in the face of destiny rages. How will Serapio stay human when he is steeped in prophecy and surrounded by those who desire only his power? Is there a future for Naranpa in a transformed Tova without her total destruction?
Read the first of the series here!
Image

Charissa's pick was...
Image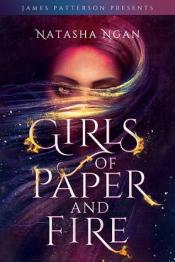 Girls of Paper and Fire by Natasha Ngan [2018]
Each year, eight beautiful girls are chosen as Paper Girls to serve the king. It's the highest honor they could hope for...and the most demeaning. This year, there's a ninth. And instead of paper, she's made of fire.

In this richly developed fantasy, Lei is a member of the Paper caste, the lowest and most persecuted class of people in Ikhara. She lives in a remote village with her father, where the decade-old trauma of watching her mother snatched by royal guards for an unknown fate still haunts her. Now, the guards are back and this time it's Lei they're after -- the girl with the golden eyes whose rumored beauty has piqued the king's interest.

Over weeks of training in the opulent but oppressive palace, Lei and eight other girls learns the skills and charm that befit a king's consort. There, she does the unthinkable -- she falls in love. Her forbidden romance becomes enmeshed with an explosive plot that threatens her world's entire way of life. Lei, still the wide-eyed country girl at heart, must decide how far she's willing to go for justice and revenge.
Image

Fiona's pick was...
Image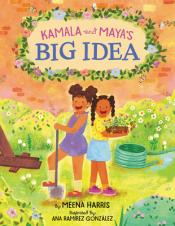 Kamala and Maya's Big Idea by Meena Harris [2020]
One day, Kamala and Maya had an idea. A big idea: they would turn their empty apartment courtyard into a playground!

This is the uplifting tale of how the author's aunt and mother first learned to persevere in the face of disappointment and turned a dream into reality. This is a story of children's ability to make a difference and of a community coming together to transform their neighborhood.
Meaghan's pick was...
Image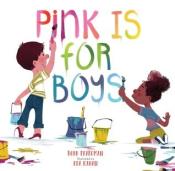 Pink Is for Boys by Robb Pearlman [2018]
Pink is for boys... and girls... and everyone! This timely and beautiful picture book rethinks and reframes the stereotypical blue/pink gender binary and empowers kids – and their grown-ups – to express themselves in every color of the rainbow. Featuring a diverse group of relatable characters, Pink Is for Boys invites and encourages girls and boys to enjoy what they love to do, whether it's racing cars and playing baseball, or loving unicorns and dressing up. Vibrant illustrations help children learn and identify the myriad colors that surround them every day, from the orange of a popsicle, to the green of a grassy field, all the way up to the wonder of a multicolored rainbow.
Sean's pick was...
Image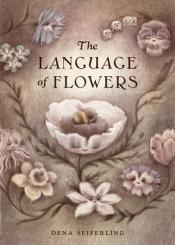 The Language of Flowers by Dena Seiferling [2022]
Deep within a magical meadow, some lonely flowers receive a very special gift: a baby bumblebee in need. The flowers name her Beatrice, they care for her and help her find her wings. And as she grows older, Beatrice learns the language of her floral family -- messages of kindness and appreciation that she delivers between them. With each sweet word, the flowers bloom until the meadow becomes so big that Beatrice needs help delivering her messages and decides to set out in search of her own kind. But this little bee's quest takes her beyond the safety of the meadow and into the dangerous swamp the flowers have warned her about, a swamp inhabited by strange plants with snapping jaws and terrible teeth . . . will these prickly plants let her pass? Could they just be in need of a little sweetness themselves?

A gently fanciful tale of the miracle of pollination and the important relationship between flowers and bees, this sweetly affirming story, inspired by the Victorian practice of floriography, suggests the secret to flourishing is kindness and appreciation.
Meaghan's pick was...
Image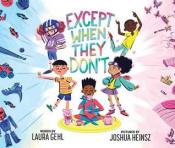 Except When They Don't by Laura Gehl [2019]
This rhyming picture book encourages children to celebrate their individuality and lets them know that it's okay to play with whatever toys they want to!

Girls perform to fairy songs.
Boys play football all day long.

Boys yell, "Boo!" and run away.
Girls like kittens and ballet.

Except when they don't.

Children are often told by many different people about what toys they're supposed to play with, what interests they should have, and who they should be simply because of their gender. This stereotype-breaking book invites children to examine what they're told "boy" and "girl" activities are and encourages them to play with whatever they want to and to be exactly who they are! This book is published in partnership with GLAAD to accelerate LGBTQ inclusivity and acceptance.
Fiona's pick was...
Image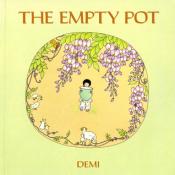 When Ping admits that he is the only child in China unable to grow a flower from the seeds distributed by the Emperor, he is rewarded for his honesty.
Sofia's pick was...
Image
Bug Boys by Laura Knetzger [2020]
Rhino-B is a brash, but sweet guy. Stag-B is a calm and scholarly adventurer. Together these two young beetles make up the Bug Boys, best friends who spend their time exploring the world of Bug Village and beyond, as well as their own - sometimes confusing and complicated - thoughts and feelings.

In their first adventure, the Bug Boys travel through spooky caves, work with a spider to found a library, save their town's popular honey supply from extinction, and even make friends with ferocious termites!

What challenges will these two earnest beetles face? Whatever it is, you can be sure that Rhino-B and Stag-B will face it together -- with the power of friendship behind them.