Image

Jordyn's pick was...
Image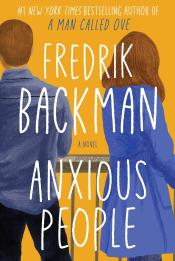 Anxious People by Fredrik Backman [2019]
Viewing an apartment normally doesn't turn into a life-or-death situation, but this particular open house becomes just that when a failed bank robber bursts in and takes everyone in the apartment hostage. As the pressure mounts, the eight strangers begin slowly opening up to one another and reveal long-hidden truths.

First is Zara, a wealthy bank director who has been too busy to care about anyone else until tragedy changed her life. Now, she's obsessed with visiting open houses to see how ordinary people live—and, perhaps, to set an old wrong to right. Then there's Roger and Anna-Lena, an Ikea-addicted retired couple who are on a never-ending hunt for fixer-uppers to hide the fact that they don't know how to fix their own failing marriage. Julia and Ro are a young lesbian couple and soon-to-be parents who are nervous about their chances for a successful life together since they can't agree on anything. And there's Estelle, an eighty-year-old woman who has lived long enough to be unimpressed by a masked bank robber waving a gun in her face. And despite the story she tells them all, Estelle hasn't really come to the apartment to view it for her daughter, and her husband really isn't outside parking the car.

As police surround the premises and television channels broadcast the hostage situation live, the tension mounts and even deeper secrets are slowly revealed. Before long, the robber must decide which is the more terrifying prospect: going out to face the police, or staying in the apartment with this group of impossible people.
Michelle's pick was...
Image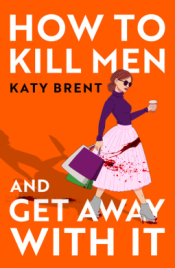 How to Kill Men and Get Away With It by Katy Brent [2022]
Meet Kitty Collins.

FRIEND. LOVER. KILLER.

Have you ever walked home at night, keys in hand, ready to throw a punch in self-defence? That's how it all started. The killing spree, I mean.

I sort of tripped into this role… Literally. The first one was following me. That guy from the nightclub who wouldn't leave me alone. I pushed him, he stumbled, and fell onto his own broken wine bottle. Oops. It was such a waste of a good house white.

But now I can't seem to stop and nor do I want to… I've got a taste for revenge and quite frankly, I'm killing it.
 
Charissa's pick was...
Image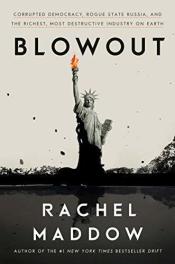 Blowout: Corrupted Democracy, Rogue State Russia, and the Richest, Most Destructive Industry on Earth by Rachel Maddow [2019]
In 2010, the words "earthquake swarm" entered the lexicon in Oklahoma. That same year, a trove of Michael Jackson memorabilia—including his iconic crystal-encrusted white glove—was sold at auction for over $1 million to a guy who was, officially, just the lowly forestry minister of the tiny nation of Equatorial Guinea. And in 2014, Ukrainian revolutionaries raided the palace of their ousted president and found a zoo of peacocks, gilded toilets, and a floating restaurant modeled after a Spanish galleon. Unlikely as it might seem, there is a thread connecting these events, and Rachel Maddow follows it to its crooked source: the unimaginably lucrative and equally corrupting oil and gas industry.

With her trademark black humor, Maddow takes us on a switchback journey around the globe, revealing the greed and incompetence of Big Oil and Gas along the way, and drawing a surprising conclusion about why the Russian government hacked the 2016 U.S. election. She deftly shows how Russia's rich reserves of crude have, paradoxically, stunted its growth, forcing Putin to maintain his power by spreading Russia's rot into its rivals, its neighbors, the West's most important alliances, and the United States. Chevron, BP, and a host of other industry players get their star turn, most notably ExxonMobil and the deceptively well-behaved Rex Tillerson. The oil and gas industry has weakened democracies in developed and developing countries, fouled oceans and rivers, and propped up authoritarian thieves and killers. But being outraged at it is, according to Maddow, "like being indignant when a lion takes down and eats a gazelle. You can't really blame the lion. It's in her nature."

Blowout is a call to contain the lion: to stop subsidizing the wealthiest businesses on earth, to fight for transparency, and to check the influence of the world's most destructive industry and its enablers. The stakes have never been higher. As Maddow writes, "Democracy either wins this one or disappears."
Meaghan's pick was...
Image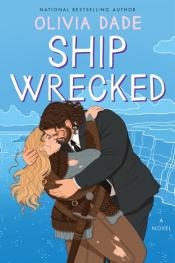 Ship Wrecked by Olivia Dade [2022]
Maria's one-night-stand—the thick-thighed, sexy Viking of a man she left without a word or a note—just reappeared. Apparently, Peter's her surly Gods of the Gates co-star, and they're about to spend the next six years filming on a desolate Irish island together. She still wants him…but he now wants nothing to do with her.

Peter knows this role could finally transform him from a forgettable character actor into a leading man. He also knows a failed relationship with Maria could poison the set, and he won't sabotage his career for a woman who's already walked away from him once. Given time, maybe they can be cooperative colleagues or friends—possibly even best friends—but not lovers again. No matter how much he aches for her.

For years, they don't touch off-camera. But on their last night of filming, their mutual restraint finally shatters, and all their pent-up desire explodes into renewed passion. Too bad they still don't have a future together, since Peter's going back to Hollywood, while Maria's returning to her native Sweden. She thinks she needs more than he can give her, but he's determined to change her mind, and he's spent the last six years waiting. Watching. Wanting.

His shipwrecked Swede doesn't stand a chance.
Madison's pick was...
Image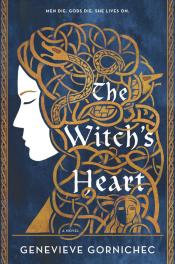 The Witch's Heart by Genevieve Gornichec [2021]
Angrboda's story begins where most witches' tales end: with a burning. A punishment from Odin for refusing to provide him with knowledge of the future, the fire leaves Angrboda injured and powerless, and she flees into the farthest reaches of a remote forest. There she is found by a man who reveals himself to be Loki, and her initial distrust of him transforms into a deep and abiding love.

Their union produces three unusual children, each with a secret destiny, who Angrboda is keen to raise at the edge of the world, safely hidden from Odin's all-seeing eye. But as Angrboda slowly recovers her prophetic powers, she learns that her blissful life—and possibly all of existence—is in danger.

With help from the fierce huntress Skadi, with whom she shares a growing bond, Angrboda must choose whether she'll accept the fate that she's foreseen for her beloved family…or rise to remake their future. From the most ancient of tales this novel forges a story of love, loss, and hope for the modern age.
Laurel's pick was...
Image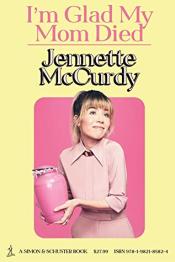 I'm Glad My Mom Died by Jennette McCurdy [2022]
A heartbreaking and hilarious memoir by Jennette McCurdy about her struggles as a former child actor—including eating disorders, addiction, and a complicated relationship with her overbearing mother—and how she retook control of her life.

Jennette McCurdy was six years old when she had her first acting audition. Her mother's dream was for her only daughter to become a star, and Jennette would do anything to make her mother happy. So she went along with what Mom called "calorie restriction," eating little and weighing herself five times a day. She endured extensive at-home makeovers while Mom chided, "Your eyelashes are invisible, okay? You think Dakota Fanning doesn't tint hers?" She was even showered by Mom until age sixteen while sharing her diaries, email, and all her income.

In I'm Glad My Mom Died, Jennette recounts all this in unflinching detail—just as she chronicles what happens when the dream finally comes true. Cast in a new Nickelodeon series called iCarly, she is thrust into fame. Though Mom is ecstatic, emailing fan club moderators and getting on a first-name basis with the paparazzi ("Hi Gale!"), Jennette is riddled with anxiety, shame, and self-loathing, which manifest into eating disorders, addiction, and a series of unhealthy relationships. These issues only get worse when, soon after taking the lead in the iCarly spinoff Sam & Cat alongside Ariana Grande, her mother dies of cancer. Finally, after discovering therapy and quitting acting, Jennette embarks on recovery and decides for the first time in her life what she really wants.

Told with refreshing candor and dark humor, I'm Glad My Mom Died is an inspiring story of resilience, independence, and the joy of shampooing your own hair.
Sofia's pick was...
Image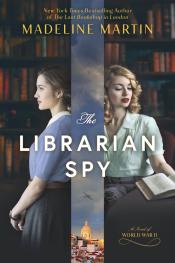 The Librarian Spy by Madeline Martin [2022]
Ava thought her job as a librarian at the Library of Congress would mean a quiet, routine existence. But an unexpected offer from the US military has brought her to Lisbon with a new mission: posing as a librarian while working undercover as a spy gathering intelligence.

Meanwhile, in occupied France, Elaine has begun an apprenticeship at a printing press run by members of the Resistance. It's a job usually reserved for men, but in the war, those rules have been forgotten. Yet she knows that the Nazis are searching for the press and its printer in order to silence them.

As the battle in Europe rages, Ava and Elaine find themselves connecting through coded messages and discovering hope in the face of war.
Lesia's pick was...
Image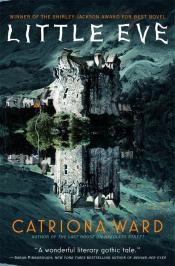 Little Eve by Catriona Ward [2018]
A heart-pounding tale of faith and family, with a devastating twist

"A great day is upon us. He is coming. The world will be washed away."

On the wind-battered isle of Altnaharra, off the wildest coast of Scotland, a clan prepares to bring about the end of the world and its imminent rebirth.

The Adder is coming and one of their number will inherit its powers. They all want the honor, but young Eve is willing to do anything for the distinction.

A reckoning beyond Eve's imagination begins when Chief Inspector Black arrives to investigate a brutal murder and their sacred ceremony goes terribly wrong.

And soon all the secrets of Altnaharra will be uncovered.
Madison's pick was...
Image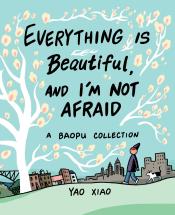 Everything Is Beautiful, and I'm Not Afraid: A Baopu Collection by Yao Xiao [2020]
Everything Is Beautiful, and I'm Not Afraid perfectly captures the feelings of a young sojourner in America as she explores the nuances in searching for a place to belong. Baopu is a monthly serialized comic on Autostraddle, and this book includes beloved fan favorites plus new, never-before-seen comics.

This one-of-a-kind graphic novel explores the poetics of searching for connection, belonging, and identity through the fictional life of a young, queer immigrant. Inspired by the creator's own experiences as a queer, China-born illustrator living in the United States, Everything Is Beautiful, and I'm Not Afraid has an undeniable memoir quality to its recollection and thought-provoking accounts of what it's like to navigate the complexities of seeking belonging—mentally and geographically.
Sean's pick was...
Image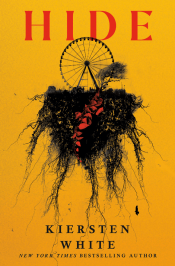 The challenge: spend a week hiding in an abandoned amusement park and don't get caught.

The prize: enough money to change everything.

Even though everyone is desperate to win--to seize their dream futures or escape their haunting pasts--Mack feels sure that she can beat her competitors. All she has to do is hide, and she's an expert at that.

It's the reason she's alive, and her family isn't.

But as the people around her begin disappearing one by one, Mack realizes this competition is more sinister than even she imagined, and that together might be the only way to survive.

Fourteen competitors. Seven days. Everywhere to hide, but nowhere to run.

Come out, come out, wherever you are.
 
Fiona's pick was...
Image
Taste: My Life through Food by Stanley Tucci [2021]
From award-winning actor and food obsessive Stanley Tucci comes an intimate and charming memoir of life in and out of the kitchen.

Before Stanley Tucci became a household name with The Devil Wears Prada, The Hunger Games, and the perfect Negroni, he grew up in an Italian American family that spent every night around the table. He shared the magic of those meals with us in The Tucci Cookbook and The Tucci Table, and now he takes us beyond the recipes and into the stories behind them.

Taste is a reflection on the intersection of food and life, filled with anecdotes about growing up in Westchester, New York, preparing for and filming the foodie films Big Night and Julie & Julia, falling in love over dinner, and teaming up with his wife to create conversation-starting meals for their children. Each morsel of this gastronomic journey through good times and bad, five-star meals and burnt dishes, is as heartfelt and delicious as the last.
Hailey's pick was...
Image
All Systems Red by Martha Wells [2017]
"As a heartless killing machine, I was a complete failure."

In a corporate-dominated space-faring future, planetary missions must be approved and supplied by the Company. For their own safety, exploratory teams are accompanied by Company-supplied security androids. But in a society where contracts are awarded to the lowest bidder, safety isn't a primary concern.

On a distant planet, a team of scientists is conducting surface tests, shadowed by their Company-supplied 'droid--a self-aware SecUnit that has hacked its own governor module and refers to itself (though never out loud) as "Murderbot." Scornful of humans, Murderbot wants is to be left alone long enough to figure out who it is, but when a neighboring mission goes dark, it's up to the scientists and Murderbot to get to the truth.
Roxanne's pick was...
Image
The Song of Achilles by Madeline Miller [2012]
Achilles, "the best of all the Greeks," son of the cruel sea goddess Thetis and the legendary king Peleus, is strong, swift, and beautiful, irresistible to all who meet him. Patroclus is an awkward young prince, exiled from his homeland after an act of shocking violence. Brought together by chance, they forge an inseparable bond, despite risking the gods' wrath.

They are trained by the centaur Chiron in the arts of war and medicine, but when word comes that Helen of Sparta has been kidnapped, all the heroes of Greece are called upon to lay siege to Troy in her name. Seduced by the promise of a glorious destiny, Achilles joins their cause, and torn between love and fear for his friend, Patroclus follows. Little do they know that the cruel Fates will test them both as never before and demand a terrible sacrifice. 
Susan's pick was...
Image
Mad Honey by Jodi Picoult [2022]
Olivia McAfee knows what it feels like to start over. Her picture-perfect life—living in Boston, married to a brilliant cardiothoracic surgeon, raising a beautiful son, Asher—was upended when her husband revealed a darker side. She never imagined she would end up back in her sleepy New Hampshire hometown, living in the house she grew up in, and taking over her father's beekeeping business.

Lily Campanello is familiar with do-overs, too. When she and her mom relocate to Adams, New Hampshire, for her final year of high school, they both hope it will be a fresh start.

And for just a short while, these new beginnings are exactly what Olivia and Lily need. Their paths cross when Asher falls for the new girl in school, and Lily can't help but fall for him, too. With Ash, she feels happy for the first time. Yet at times, she wonders if she can she trust him completely . . .

Then one day, Olivia receives a phone call: Lily is dead, and Asher is being questioned by the police. Olivia is adamant that her son is innocent. But she would be lying if she didn't acknowledge the flashes of his father's temper in him, and as the case against him unfolds, she realizes he's hidden more than he's shared with her.

Mad Honey is a riveting novel of suspense, an unforgettable love story, and a moving and powerful exploration of the secrets we keep and the risks we take in order to become ourselves.
Rin's pick was...
Image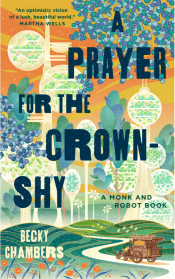 A Prayer for the Crown-Shy (Monk and Robot #2) by Becky Chambers [2022]
After touring the rural areas of Panga, Sibling Dex (a Tea Monk of some renown) and Mosscap (a robot sent on a quest to determine what humanity really needs) turn their attention to the villages and cities of the little moon they call home.

They hope to find the answers they seek, while making new friends, learning new concepts, and experiencing the entropic nature of the universe.

Becky Chambers's new series continues to ask: in a world where people have what they want, does having more even matter?
Cameron's pick was...
Image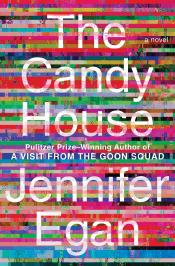 The Candy House (Goon Squad #2) by Jennifer Egan [2022]
It's 2010. Staggeringly successful and brilliant tech entrepreneur Bix Bouton is desperate for a new idea. He's forty, with four kids, and restless when he stumbles into a conversation with mostly Columbia professors, one of whom is experimenting with downloading or "externalizing" memory. Within a decade, Bix's new technology, Own Your Unconscious—that allows you access to every memory you've ever had, and to share every memory in exchange for access to the memories of others—has seduced multitudes. But not everyone.

In spellbinding linked narratives, Egan spins out the consequences of Own Your Unconscious through the lives of multiple characters whose paths intersect over several decades. Egan introduces these characters in an astonishing array of styles—from omniscient to first person plural to a duet of voices, an epistolary chapter, and a chapter of tweets. In the world of Egan's spectacular imagination, there are "counters" who track and exploit desires and there are "eluders," those who understand the price of taking a bite of the Candy House.

Intellectually dazzling and extraordinarily moving, The Candy House is a bold, brilliant imagining of a world that is moments away. With a focus on social media, gaming, and alternate worlds, you can almost experience moving among dimensions in a role-playing game.​ Egan delivers a fierce and exhilarating testament to the tenacity and transcendence of human longing for real connection, love, family, privacy and redemption.
Lisa's pick was...
Image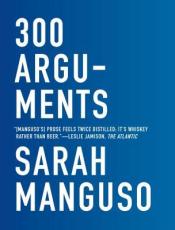 300 Arguments: Essays by Sarah Manguso [2017]
A brilliant and exhilarating sequence of aphorisms from one of our greatest essayists

There will come a time when people decide you've had enough of your grief, and they'll try to take it away from you.

Bad art is from no one to no one.

Am I happy? Damned if I know, but give me a few minutes and I'll tell you whether you are.

Thank heaven I don't have my friends' problems. But sometimes I notice an expression on one of their faces that I recognize as secret gratitude.

I read sad stories to inoculate myself against grief. I watch action movies to identify with the quick-witted heroes. Both the same fantasy: I'll escape the worst of it.

—from 300 Arguments

A "Proustian minimalist on the order of Lydia Davis" (Kirkus Reviews), Sarah Manguso is one of the finest literary artists at work today. To read her work is to witness acrobatic acts of compression in the service of extraordinary psychological and spiritual insight.

300 Arguments, a foray into the frontier of contemporary nonfiction writing, is at first glance a group of unrelated aphorisms. But, as in the work of David Markson, the pieces reveal themselves as a masterful arrangement that steadily gathers power. Manguso's arguments about desire, ambition, relationships, and failure are pithy, unsentimental, and defiant, and they add up to an unexpected and renegade wisdom literature.
Charissa's pick was...
Image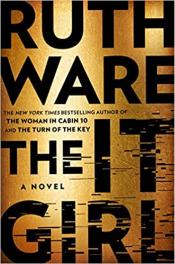 The It Girl by Ruth Ware [2022]
April Coutts-Cliveden was the first person Hannah Jones met at Oxford.

Vivacious, bright, occasionally vicious, and the ultimate It girl, she quickly pulled Hannah into her dazzling orbit. Together, they developed a group of devoted and inseparable friends—Will, Hugh, Ryan, and Emily—during their first term. By the end of the second, April was dead.

Now, a decade later, Hannah and Will are expecting their first child, and the man convicted of killing April, former Oxford porter John Neville, has died in prison. Relieved to have finally put the past behind her, Hannah's world is rocked when a young journalist comes knocking and presents new evidence that Neville may have been innocent. As Hannah reconnects with old friends and delves deeper into the mystery of April's death, she realizes that the friends she thought she knew all have something to hide… including a murder.
Madison's pick was...
Image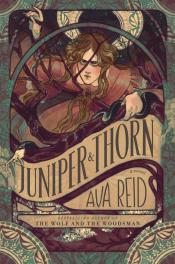 Juniper & Thorn by Ava Reid [2022]
A gruesome curse. A city in upheaval. A monster with unquenchable appetites.

Marlinchen and her two sisters live with their wizard father in a city shifting from magic to industry. As Oblya's last true witches, she and her sisters are little more than a tourist trap as they treat their clients with archaic remedies and beguile them with nostalgic charm. Marlinchen spends her days divining secrets in exchange for rubles and trying to placate her tyrannical, xenophobic father, who keeps his daughters sequestered from the outside world. But at night, Marlinchen and her sisters sneak out to enjoy the city's amenities and revel in its thrills, particularly the recently established ballet theater, where Marlinchen meets a dancer who quickly captures her heart.

As Marlinchen's late-night trysts grow more fervent and frequent, so does the threat of her father's rage and magic. And while Oblya flourishes with culture and bustles with enterprise, a monster lurks in its midst, borne of intolerance and resentment and suffused with old-world power. Caught between history and progress and blood and desire, Marlinchen must draw upon her own magic to keep her city safe and find her place within it.
Laurel's pick was...
Image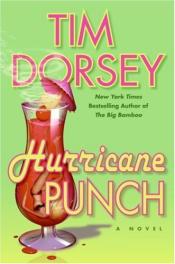 Hurricane Punch (Serge Storms #9) by Tim Dorsey [2007]
Welcome to another typical summer in Florida, the season of the storms. Serge storms.

That lovable, under-undermedicated dispenser of truth, justice, and trivia is back with a vengeance. And not a weirdness-laced moment too soon.

His cherished home state is about to take a beating, and from far more than the way-too-routine conga line of hurricanes bearing down on the peninsula. Bodies have begun turning up at a disturbing rate, even for Florida, and it looks like a brutal serial killer is on the loose, which highly offends Serge's moral sensibilities and he vows to stop at nothing in his juggernaut to make All Things Right . . . except if he gets bored or distracted by a cool souvenir or . . . or a . . . whatever.

But his path won't be obstacle free.

Agent Mahoney has picked up the scent. The obsessive criminal profiler—just released from a mental hospital where he'd been sent for getting too deep inside Serge's head—is convinced there is no second killer. Serge's personality is simply splitting from decades of burning with incandescent zest for everything under the sun. Then there's Coleman, whose triathlete approach to the sport of polyabuse binging just might derail the mission more than the entire police community put together.

The pace picks up. Winds howl, TV reporters fly around the beach, the Party Parrot parties on, and questions mount: Who's stalking Tampa Bay's most sensitive journalist? Did Tom Cruise go too easy on Matt Lauer? Do multiple orgasms improve storm tracking? Why is the feeding-tube guy so quiet? Will Molly ruin our antihero's dreams of playing the electric guitar better than Clapton? . . . All of which ultimately leads to the most pressing question on everyone's new-millennium lips:

What would Serge do?
Madison's pick was...
Image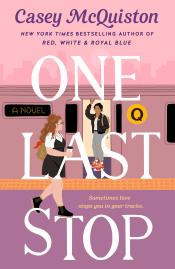 One Last Stop by Casey McQuiston [2021]
For cynical twenty-three-year-old August, moving to New York City is supposed to prove her right: that things like magic and cinematic love stories don't exist, and the only smart way to go through life is alone. She can't imagine how waiting tables at a 24-hour pancake diner and moving in with too many weird roommates could possibly change that. And there's certainly no chance of her subway commute being anything more than a daily trudge through boredom and electrical failures.

But then, there's this gorgeous girl on the train.

Jane. Dazzling, charming, mysterious, impossible Jane. Jane with her rough edges and swoopy hair and soft smile, showing up in a leather jacket to save August's day when she needed it most. August's subway crush becomes the best part of her day, but pretty soon, she discovers there's one big problem: Jane doesn't just look like an old school punk rocker. She's literally displaced in time from the 1970s, and August is going to have to use everything she tried to leave in her own past to help her. Maybe it's time to start believing in some things, after all.

Casey McQuiston's One Last Stop is a magical, sexy, big-hearted romance where the impossible becomes possible as August does everything in her power to save the girl lost in time.
Wendy's pick was...
Image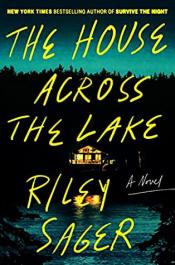 The House Across the Lake by Riley Sager [2022]
Casey Fletcher, a recently widowed actress trying to escape a streak of bad press, has retreated to the peace and quiet of her family's lake house in Vermont. Armed with a pair of binoculars and several bottles of liquor, she passes the time watching Tom and Katherine Royce, the glamorous couple who live in the house across the lake. They make for good viewing—a tech innovator, Tom is rich; and a former model, Katherine is gorgeous.

One day on the lake, Casey saves Katherine from drowning, and the two strike up a budding friendship. But the more they get to know each other—and the longer Casey watches—it becomes clear that Katherine and Tom's marriage is not as perfect and placid as it appears. When Katherine suddenly vanishes, Casey becomes consumed with finding out what happened to her. In the process, she uncovers eerie, darker truths that turn a tale of voyeurism and suspicion into a story of guilt, obsession and how looks can be very deceiving.

With his trademark blend of sharp characters, psychological suspense, and gasp-worthy surprises, Riley Sager's The House Across the Lake unveils more than one twist that will shock readers until the very last page.
Wendy's pick was...
Image
Hour of the Witch by Chris Bohjalian [2021]
Boston, 1662. Mary Deerfield is twenty-four years old. Her skin is porcelain, her eyes delft blue, and in England she might have had many suitors. But here in the New World, amid this community of saints, Mary is the second wife of Thomas Deerfield, a man as cruel as he is powerful. When Thomas, prone to drunken rage, drives a three-tined fork into the back of Mary's hand, she resolves that she must divorce him to save her life. But in a world where every neighbor is watching for signs of the devil, a woman like Mary--a woman who harbors secret desires and finds it difficult to tolerate the brazen hypocrisy of so many men in the colony--soon finds herself the object of suspicion and rumor. When tainted objects are discovered buried in Mary's garden, when a boy she has treated with herbs and simples dies, and when their servant girl runs screaming in fright from her home, Mary must fight to not only escape her marriage, but also the gallows. A twisting, tightly plotted thriller from one of our greatest storytellers, Hour of the Witch is a timely and terrifying novel of socially sanctioned brutality and the original American witch hunt.
Gail's pick was...
Image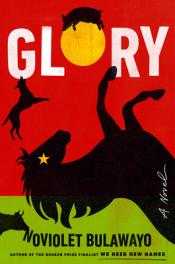 Glory by NoViolet Bulawayo [2022]
Glory centers around the unexpected fall of Old Horse, a long-serving leader of a fictional country, and the drama that follows for a rumbustious nation of animals on the path to true liberation. Inspired by the unexpected fall by coup, in November 2017, of Robert Mugabe, Zimbabwe's president of nearly four decades, Bulawayo's bold, vividly imagined novel shows a country imploding, narrated by a chorus of animal voices who unveil the ruthlessness and cold strategy required to uphold the illusion of absolute power, and the imagination and bullet-proof optimism to overthrow it completely.

As with her debut novel We Need New Names, Bulawayo's fierce voice and lucid imagery immerses us in the daily life of a traumatized nation, revealing the dazzling life force and irrepressible wit that lies barely concealed beneath the surface of seemingly bleak circumstances. At the center of this tumult is Destiny, who has returned to Jidada from exile to bear witness to revolution--and focus on the unofficial history and the potential legacy of the women who have quietly pulled the strings in this country.

The animal kingdom--its connection to our primal responses and resonance in the mythology, folktales, and fairytales that define cultures the world over--unmasks the surreality of contemporary global politics to help us understand our world more clearly, even as Bulwayo plucks us right out of it. Glory is a blockbuster, an exhilarating ride, and crystalizes a turning point in history with the texture and nuance that only the greatest of fiction can.
Lynda's pick was...
Image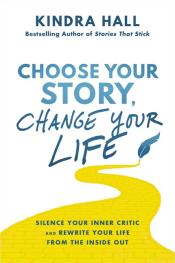 Choose Your Story, Change Your Life: Silence Your Inner Critic and Rewrite Your Life from the Inside Out by Kindra Hall [2022]
It's time to flip the script on the internal stories you tell yourself!

Most of the "self-stories" you tell yourself—the kind of person you say you are and the things you are capable of—are invisible to you because they have become such a part of your everyday mental routine that you don't even recognize they exist. 

Yet, these self-stories influence everything you do, everything you say, and everything you are.

Choose Your Story, Change Your Life will help you take complete control of your self-stories and create the life you've always dreamed you'd have. Kindra Hall offers up a new window into your psychology, one that travels the distance from the frontiers of neuroscience to the deep inner workings of your thoughts and feelings. This eye-opening, but applicable journey will transform you from a passive listener of these limiting, unconscious thoughts to the definitive author of who you are and everything you want to be. 

Through Choose Your Story, Change Your Life, you will: 

- Uncover the truth of how you have created the life you have; 
- Challenge everything you think you know about how your life has been built;
- Uncover the clear steps you can take to create the life you want;
- Take control of your self-story to become the author of who you are; and
- Live your life in a way you never have before.
Beth's pick was...
Image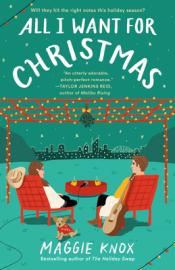 All I Want for Christmas by Maggie Knox [2022]
True love wasn't on their holiday wish list.

When Sadie and Max are selected as contestants on the famed reality singing show Starmaker, each thinks they've finally gotten their big Nashville break. But then they're paired up for duet week and stun the world with their romantic onstage chemistry. With fans going wild for #Saxie the network demands that they remain a duo on and offstage, or exit the competition. Faking a relationship until their final performance in the Starmaker holiday special shouldn't be too hard, except for one small problem--Sadie and Max can't stand each other.

But with their dreams just within reach, they agree to the ruse. Will their fake relationship be exposed before they can win? Or will an unexpected trip to Banff spark real feelings by the Christmas finale?
Linda's pick was...
Image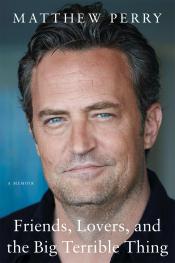 Friends, Lovers, and the Big Terrible Thing by Matthew Perry [2022]
In an extraordinary story that only he could tell, Matthew Perry takes readers onto the soundstage of the most successful sitcom of all time while opening up about his private struggles with addiction. Candid, self-aware, and told with his trademark humor, Perry vividly details his lifelong battle with the disease and what fueled it despite seemingly having it all.

Friends, Lovers, and the Big Terrible Thing is an unforgettable memoir that shares the most intimate details of the love Perry lost, his darkest days, and his greatest friends.

Unflinchingly honest, moving, and hilarious: this is the book fans have been waiting for.
Image

Samantha's pick was...
Image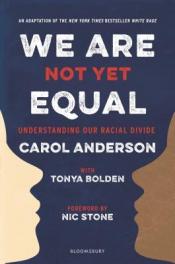 We Are Not Yet Equal: Understanding Our Racial Divide by Carol Anderson & Tonya Bolden & Nic Stone [2018]
Carol Anderson's White Rage took the world by storm, landing on the New York Times bestseller list and best book of the year lists from New York Times, Washington Post, Boston Globe, and Chicago Review of Books. It launched her as an in-demand commentator on contemporary race issues for national print and television media and garnered her an invitation to speak to the Democratic Congressional Caucus. This compelling young adult adaptation brings her ideas to a new audience.

When America achieves milestones of progress toward full and equal black participation in democracy, the systemic response is a consistent racist backlash that rolls back those wins. We Are Not Yet Equal examines five of these moments: The end of the Civil War and Reconstruction was greeted with Jim Crow laws; the promise of new opportunities in the North during the Great Migration was limited when blacks were physically blocked from moving away from the South; the Supreme Court's landmark 1954 Brown v. Board of Education decision was met with the shutting down of public schools throughout the South; the Civil Rights Act of 1964 and Voting Rights Act of 1965 led to laws that disenfranchised millions of African American voters and a War on Drugs that disproportionally targeted blacks; and the election of President Obama led to an outburst of violence including the death of black teen Michael Brown in Ferguson, Missouri as well as the election of Donald Trump.

This YA adaptation will be written in an approachable narrative style that provides teen readers with additional context to these historic moments, photographs and archival images, and additional backmatter and resources for teens.
Image

Diana's pick was...
Image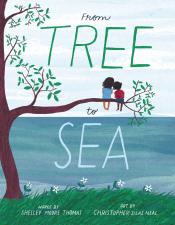 From Tree to Sea by Shelley Moore Thomas [2019]
From a child's point of view, this lyrical picture book looks at the relationship of nature to the human world and the place we call home.

From the edge of the sea to a high mountain top, everything has its place in the world and all living things are connected. The world around us has a lot to tell us if we take the time to look and listen. This tender and comforting picture book celebrates the wisdom in many of the things great and small that make up our wonderful world.
Fiona's pick was...
Image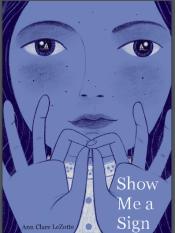 Show Me a Sign by Ann Clare LeZotte [2020]
Deaf author and librarian Ann Clare LeZotte weaves an Own Voices story inspired by the true history of a thriving deaf community on Martha's Vineyard in the early 19th century.
Mary Lambert has always felt safe and protected on her beloved island of Martha's Vineyard. Her great-grandfather was an early English settler and the first deaf islander. Now, over a hundred years later, many people there - including Mary - are deaf, and nearly everyone can communicate in sign language. Mary has never felt isolated. She is proud of her lineage.

But recent events have delivered winds of change. Mary's brother died, leaving her family shattered. Tensions over land disputes are mounting between English settlers and the Wampanoag people. And a cunning young scientist has arrived, hoping to discover the origin of the island's prevalent deafness. His maniacal drive to find answers soon renders Mary a "live specimen" in a cruel experiment. Her struggle to save herself is at the core of this novel.
Diana's pick was...
Image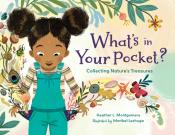 What's in Your Pocket?: Collecting Nature's Treasures by Heather L. Montgomery [2021]
Charles Darwin, George Washington Carver, and Jane Goodall were once curious kids with pockets full of treasures!

When you find something strange and wonderful, do you put it in your pocket? Meet nine scientists who, as kids, explored the great outdoors and collected treasures: seedpods, fossils, worms, and more. Observing, sorting, and classifying their finds taught these kids scientific skills--and sometimes led to groundbreaking discoveries. Author Heather Montgomery has all the science flair of a new Bill Nye. Book includes the Heather's tips for responsible collecting.
Beth's pick was...
Image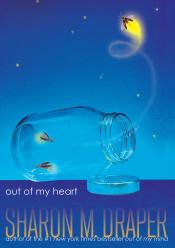 Out of My Heart (Out of My Mind #2) Sharon M. Draper [2021]
Melody, the huge-hearted heroine of Out of My Mind, is a year older, and a year braver. And now with her Medi-talker, she feels nothing's out of her reach, not even summer camp. There have to be camps for differently-abled kids like her, and she's going to sleuth one out. A place where she can trek through a forest, fly on a zip line, and even ride on a horse! A place where maybe she really can finally make a real friend, make her own decisions, and even do things on her own—the dream!

By the light of flickering campfires and the power of thunderstorms, through the terror of unexpected creatures in cabins and the first sparkle of a crush, Melody's about to discover how brave and strong she really is.
All book descriptions adapted from publisher