Image

Fiona's pick was...
Girl, Woman, Other by Bernardine Evaristo [2019]
Image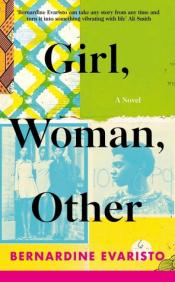 "Girl, Woman, Other is a celebration of the diversity of Black British experience. Moving, hopeful, and inventive, this extraordinary novel is a vivid portrait of the state of contemporary Britain and the legacy of Britain's colonial history in Africa and the Caribbean. The twelve central characters of this multi-voiced novel lead vastly different lives: Amma is a newly acclaimed playwright whose work often explores her black lesbian identity; her old friend Shirley is a teacher, jaded after decades of work in London's funding-deprived schools; Carole, one of Shirley's former students, works hard to earn a degree from Oxford and becomes an investment banker; Carole's mother Bummi works as a cleaner and worries about her daughter's lack of rootedness despite her obvious achievements. From a nonbinary social media influencer to a 93-year-old woman living on a farm in Northern England, these unforgettable characters also intersect in shared aspects of their identities, from age to race to sexuality to class. Sparklingly witty and filled with emotion, centering voices we often see othered, and written in an innovative and fast-moving form that borrows from poetry, Girl, Woman, Other is a polyphonic and richly textured social novel that reminds us of everything that connects us to our neighbors, even in times when we are encouraged to be split apart"
Michelle's pick was...
For Your Own Good by Samantha Downing [2021]
Image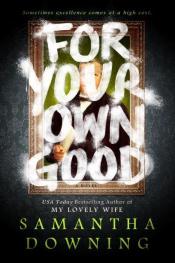 "USA Today bestselling author Samantha Downing teaches all the wrong lessons in her latest sneaky thriller about a calculating teacher in a privileged private school who knows he has the power to make or break your kid's future...and he uses it.... Teddy Crutcher has just won Teacher of the Year at the prestigious Belmont Academy, home to the best and brightest. He says his wife couldn't be more proud--though no one has seen her in a while. But Teddy can't be bothered with any of the rumors and the recent string of murders on campus. His main focus is on these kids. Sure, his methods can be a little unorthodox and maybe just a few of them don't actually deserve a bright a future. But someone's got push these kids to their full potential. It's really too bad that sometimes excellence can come at such a high cost"
Sean's pick was...
Strange Bedfellows: Adventures in the Science, History, and Surprising Secrets of STDs by Ina Park [2021]
Image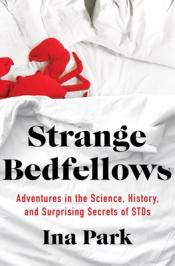 "Sexually transmitted diseases have been hidden players in our lives for the whole of human history, with roles in everything from World War II to the growth of the Internet to The Bachelor. But despite their prominence, STDs have been shrouded in mystery and taboo for centuries, which begs the question: why do we know so little about them? Enter Ina Park, MD, who has been pushing boundaries to empower and inform others about sexual health for decades. With Strange Bedfellows, she ventures far beyond the bedroom to examine the hidden role and influence of these widely misunderstood infections and share their untold stories. Covering everything from AIDS to Zika, Park explores STDs on the cellular, individual, and population-level. She blends science and storytelling with historical tales, real life sexual escapades, and interviews with leading scientists--weaving in a healthy dose of hilarity along the way."
Trudy's pick was...
The Rose Code by Kate Quinn [2021]
Image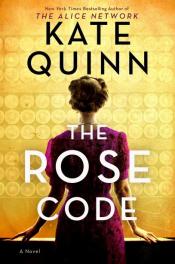 "1940. As England prepares to fight the Nazis, three very different women answer the call to mysterious country estate Bletchley Park, where the best minds in Britain train to break German military codes. Vivacious debutante Osla is the girl who has everything—beauty, wealth, and the dashing Prince Philip of Greece sending her roses—but she burns to prove herself as more than a society girl, and puts her fluent German to use as a translator of decoded enemy secrets. Imperious self-made Mab, product of east-end London poverty, works the legendary codebreaking machines as she conceals old wounds and looks for a socially advantageous husband. Both Osla and Mab are quick to see the potential in local village spinster Beth, whose shyness conceals a brilliant facility with puzzles, and soon Beth spreads her wings as one of the Park's few female cryptanalysts. But war, loss, and the impossible pressure of secrecy will tear the three apart.

1947. As the royal wedding of Princess Elizabeth and Prince Philip whips post-war Britain into a fever, three friends-turned-enemies are reunited by a mysterious encrypted letter--the key to which lies buried in the long-ago betrayal that destroyed their friendship and left one of them confined to an asylum. A mysterious traitor has emerged from the shadows of their Bletchley Park past, and now Osla, Mab, and Beth must resurrect their old alliance and crack one last code together. But each petal they remove from the rose code brings danger--and their true enemy--closer..."
Beth's pick was...
Surviving Savannah by Patti Callahan [2021]
Image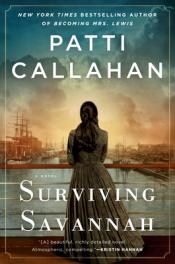 "It was called "The Titanic of the South." The luxury steamship sank in 1838 with Savannah's elite on board; through time, their fates were forgotten--until the wreck was found, and now their story is finally being told. When Savannah history professor Everly Winthrop is asked to guest-curate a new museum collection focusing on artifacts recovered from the steamship Pulaski, she's shocked. The ship sank after a boiler explosion in 1838, and the wreckage was just discovered, 180 years later. Everly can't resist the opportunity to try to solve some of the mysteries and myths surrounding the devastating night of its sinking. Everly's research leads her to the astounding history of a family of eleven who boarded the Pulaski together, and the extraordinary stories of two women from this family: a known survivor, Augusta Longstreet, and her niece, Lilly Dawson, who was never found, along with her child. These aristocratic women were part of Savannah's society, but when the ship exploded, each was faced with difficult and heartbreaking decisions. This is a moving and powerful exploration of what women will do to endure in the face of tragedy, the role fate plays, and the myriad ways we survive the surviving"
Alison's pick was...
Sweet Tooth, Volume 1: Out of the Deep Woods by Jeff Lemire [2010]
Image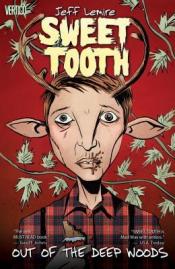 "Gus, a nine-year-old animal/human hybrid, grapples with some newfound abilities and the harsh reality of his existence when he starts exploring the world beyond his family's home after his father's death."
Cindy's pick was...
The Vanishing Half by Brit Bennett [2020]
Image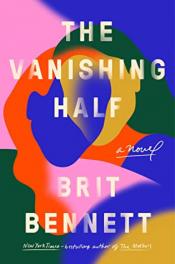 "The Vignes twin sisters will always be identical. But after growing up together in a small, southern black community and running away at age sixteen, it's not just the shape of their daily lives that is different as adults, it's everything: their families, their communities, their racial identities. Ten years later, one sister lives with her black daughter in the same southern town she once tried to escape. The other secretly passes for white, and her white husband knows nothing of her past. Still, even separated by so many miles and just as many lies, the fates of the twins remain intertwined. What will happen to the next generation, when their own daughters' storylines intersect? Weaving together multiple strands and generations of this family, from the Deep South to California, from the 1950s to the 1990s, Brit Bennett produces a story that is at once a riveting, emotional family story and a brilliant exploration of the American history of passing. Looking well beyond issues of race, The Vanishing Half considers the lasting influence of the past as it shapes a person's decisions, desires, and expectations, and explores some of the multiple reasons and realms in which people sometimes feel pulled to live as something other than their origins. As with her New York Times-bestselling debut The Mothers, Brit Bennett offers an engrossing page-turner about family and relationships that is immersive and provocative, compassionate and wise"
Jen's pick was...
Never Saw Me Coming by Vera Kurian [2021]
Image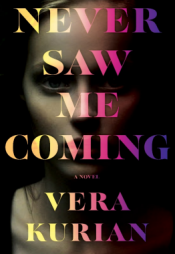 "It would be easy to underestimate Chloe Sevre ... She's a freshman honor student, a legging-wearing hot girl next door, who also happens to be a psychopath. She spends her time on yogalates, frat parties and plotting to kill Will Bachman, a childhood friend who grievously wronged her. Chloe is one of seven students at her DC-based college who are part of an unusual clinical study of psychopaths - students like herself who lack empathy and can't comprehend emotions like fear or guilt. The study, led by a renowned psychologist, requires then to wear smart watches that track their moods and movements. When one of the students in the study is found murdered in the psychology building, a dangerous game of cat and mouse begins, and Chloe goes from hunter to prey. As she races to identify the killer and put her own plan for revenge into action, she'll be forced to decide if she can trust and of her fellow psychopaths -- and everybody knows you should never trust a psychopath. "Never Saw Me Coming" is a compulsive, voice-driven thriller by an exciting new talent in fiction that will keep you pinned to the page and rooting for a would-be killer."
Lynda's pick was...
Miss Benson's Beetle by Rachel Joyce [2020]
Image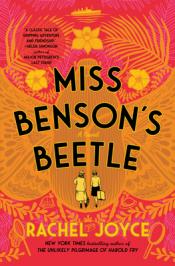 "It is 1950. London is still reeling from World War II, and Margery Benson--a sensible schoolmarm and lonely spinster--is just trying to get through life. But one day, she reaches her breaking point, abandoning her job and her tidy, circumscribed life, to set out on an expedition to the other side of the world in search of an insect that may or may not exist: the golden beetle of New Caledonia, Margery's childhood obsession ever since her father gave her a book on cryptozoology right before he killed himself. The assistant Margery hires to accompany her, Enid Pretty, in her pink hat and pompom sandals, is not the companion she had in mind. But together they will find themselves drawn into an adventure that exceeds all expectations: a cross-ocean voyage to a remote island covered with dense jungle--the last place two proper British ladies would expect to find themselves. They must risk everything and break all the rules, but at the top of a mountain deep in the South Pacific they will discover their best selves. This is a charming, uplifting story about the power of belief in all its forms; it is an intoxicating adventure that explores what it means to be a woman; and it is a tender exploration of the transformative power of friendship"
Sara's pick was...
Undeniable: Evolution and the Science of Creation by Bill Nye [2014]
Image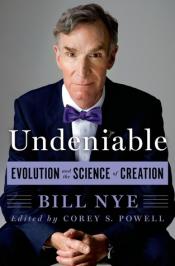 "Sparked by a provocative comment to BigThink.com last fall, and fueled by a highly controversial debate with Creation Museum curator Ken Ham, Bill Nye's campaign to confront the scientific shortcoming of creationism has exploded in just a few months into a national crusade. In this book, he expands the points he has made, and claims that this debate is not so much about religion versus science, as about the nature of science itself. With infectious enthusiasm, he reveals the mechanics of evolutionary theory, explains how it is rooted in the testable and verifiable scientific method, and why it is therefore a sound explanation of our beginning. He argues passionately that to continue to assert otherwise, to continue to insist that creationism has a place in the science classroom is harmful not only to our children, but to the future of the greater world as well."
Marlin's pick was...
Project Hail Mary by Andy Weir [2021]
Image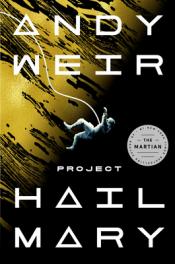 "Ryland Grace is the sole survivor on a desperate, last-chance mission--and if he fails, humanity and the earth itself will perish.

Except that right now, he doesn't know that. He can't even remember his own name, let alone the nature of his assignment or how to complete it.

All he knows is that he's been asleep for a very, very long time. And he's just been awakened to find himself millions of miles from home, with nothing but two corpses for company.

His crewmates dead, his memories fuzzily returning, he realizes that an impossible task now confronts him. Alone on this tiny ship that's been cobbled together by every government and space agency on the planet and hurled into the depths of space, it's up to him to conquer an extinction-level threat to our species.

And thanks to an unexpected ally, he just might have a chance.

Part scientific mystery, part dazzling interstellar journey, Project Hail Mary is a tale of discovery, speculation, and survival to rival The Martian--while taking us to places it never dreamed of going."
Mercedes's pick was...
The Craft of Love by E.E. Ottoman [2018]
Image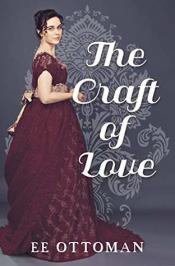 "When professional respect leads to something more ...

Benjamin Lewis has created a life for himself as one of the most respected silversmiths and engravers in New York City. For Benjamin, his work is his passion and he has never sought out companionship beyond the close ties of family. Stumbling across dresses sew by his late mother, however, reawakens painful memories from his past. Now he is determined to forge something beautiful from the remains of the life and identity he left behind. In the process, he discovers stunning and fiercely intelligent Miss Quincy who might just have the power to tempt him out of his quiet isolation.

Remembrance Quincy's talent is as undeniable as her needlework is exquisite. She has made a name for herself crafting quilts and embroidery pieces for all the wealthiest ladies in the city. When soft-spoken, yet charming, Mr. Lewis comes to her with a particular project in mind she is intrigued both by his artistic design and by the man himself. He treats her like an equal, values her work and makes her smile, but Remembrance already gave her heart away once, now can she risk doing it again?"
Assh's pick was...
A Ghost in the Throat by Doireann Ní Ghríofa [2020]
Image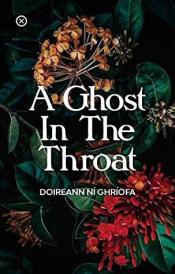 "A true original. In this stunningly unusual prose debut, Doireann Ni Ghriofa sculpts essay and autofiction to explore inner life and the deep connection felt between two writers centuries apart. In the 1700s, an Irish noblewoman, on discovering her husband has been murdered, drinks handfuls of his blood and composes an extraordinary poem. In the present day, a young mother narrowly avoids tragedy. On encountering the poem, she becomes obsessed with its parallels with her own life, and sets out to track down the rest of the story. A devastating and timeless tale about one woman freeing her voice by reaching into the past and finding another's."
Linda's pick was...
Not a Happy Family by Shari Lapena [2021]
Image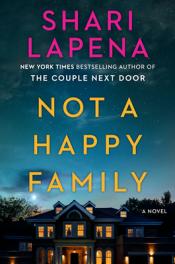 "In this family, everyone is keeping secrets--especially the dead. Brecken Hill in upstate New York is an expensive place to live. You have to be rich to have a house there. And they don't come much richer than Fred and Sheila Merton. But even all their money can't protect them when a killer comes to call. The Mertons are brutally murdered the night after an Easter Dinner with their three adult kids. Who, of course, are devastated.

Or are they? They each stand to inherit millions. They were never a happy family, thanks to their capricious father and neglectful mother, but perhaps one of them is more disturbed than anyone knew. Did one of them snap after that dreadful evening? Or was it someone else that night who crept in with the worst of intentions? It must be. After all, if one of your siblings was a psychopath, you'd know.

Wouldn't you?"
Diana's pick was...
The Last Thing He Told Me by Laura Dave [2021]
Image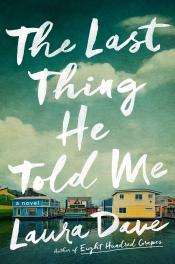 "We all have stories we never tell.
Before Owen Michaels disappears, he manages to smuggle a note to his beloved wife of one year: Protect her.

Despite her confusion and fear, Hannah Hall knows exactly to whom the note refers: Owen's sixteen-year-old daughter, Bailey. Bailey, who lost her mother tragically as a child. Bailey, who wants absolutely nothing to do with her new stepmother.

As Hannah's increasingly desperate calls to Owen go unanswered; as the FBI arrests Owen's boss; as a US Marshal and FBI agents arrive at her Sausalito home unannounced, Hannah quickly realizes her husband isn't who he said he was. And that Bailey just may hold the key to figuring out Owen's true identity—and why he really disappeared.

Hannah and Bailey set out to discover the truth, together. But as they start putting together the pieces of Owen's past, they soon realize they are also building a new future. One neither Hannah nor Bailey could have anticipated."
Image

Samantha's pick was...
Cry of the Giraffe by Judie Oron [2010]
Image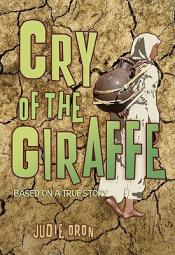 "One girl's harrowing trek from exile and slavery to hope in a new land -- all based on a true story. In the early 1980s, thousands of Ethiopian Jews fled the civil unrest, famine and religious persecution of their native land in the hopes of being reunited in Yerusalem, their spiritual homeland, with its promises of a better life. Wuditu and her family risk their lives to make this journey, which leads them to a refugee camp in Sudan, where they are separated. Terrified, 15-year-old Wuditu makes her way back to Ethiopia alone. "Don't give up, Wuditu! Be strong!" The words of her little sister come to Wuditu in a dream and give her the courage to keep going. Wuditu must find someone to give her food and shelter or she will surely die. Finally Wuditu is offered a solution: working as a servant. However, she quickly realizes that she has become a slave. With nowhere else to go, she stays -- until the villagers discover that she is a falasha, a hated Jew. Only her dream of one day being reunited with her family gives her strength -- until the arrival of a stranger heralds hope and a new life in Israel. With her graceful long neck, Wuditu is affectionately called "the giraffe." And like the giraffe who has no voice, she must suffer in silence. Based on real events, Wuditu's story mirrors the experiences of thousands of Ethiopian Jews."
Cindy's pick was...
Again!! #1 by Mitsurou Kubo [2011]
Image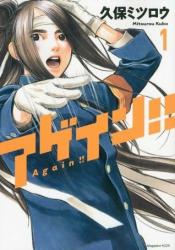 "Kinichiro isn't even that bad. It's just that on the first day of high school, his narrow eyes made him look shifty, so people assumed he was trouble. Now it's graduation, and he's looking back on three years with no friends. He never even joined a club. But after a bloody collision and an accidental fall, he wakes up a high school freshman, with the chance to try it all over... AGAIN!!"
Alison's pick was...
The Twelve-Fingered Boy by John Hornor Jacobs [2103]
Image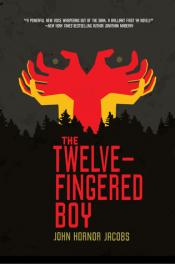 "Fifteen-year-old fast-talking Shreve doesn't mind juvie. He's good at dealing contraband candy, and three meals a day is more than his drunk mother provided. In juvie, the rules never change and everyone is the same. In juvie, Shreve has life figured out.

So when he's assigned a strangely silent and vulnerable new cellmate, Jack, Shreve takes the younger boy under his wing. But all Shreve's plans and schemes unravel when he discovers Jack is different. For one thing, Jack has six fingers per hand. For another thing, he just might have superpowers.

Soon Jack has drawn the attention of the cellblock bullies as well as the mysterious and chilling Mr. Quincrux—who claims to be from the Department of Health and Human Services. But when Shreve feels Quincrux invade his mind and shuffle through his darkest memories, he knows Quincrux's interest in Jack is far more sinister. Mr. Quincrux means to take Jack away. For what purposes, no one knows.

But Shreve has another plan: escape."
Gabriela's pick was...
Elatsoe by Darcie Little Badger [2020]
Image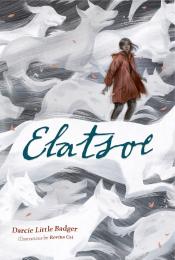 "Imagine an America very similar to our own. It's got homework, best friends, and pistachio ice cream.

There are some differences. This America has been shaped dramatically by the magic, monsters, knowledge, and legends of its peoples, those Indigenous and those not. Some of these forces are charmingly everyday, like the ability to make an orb of light appear or travel across the world through rings of fungi. But other forces are less charming and should never see the light of day.

Elatsoe lives in this slightly stranger America. She can raise the ghosts of dead animals, a skill passed down through generations of her Lipan Apache family. Her beloved cousin has just been murdered in a town that wants no prying eyes. But she is going to do more than pry. The picture-perfect facade of Willowbee masks gruesome secrets, and she will rely on her wits, skills, and friends to tear off the mask and protect her family."
Ashley's pick was...
The Girl from the Sea by Molly Ostertag [2021]
Image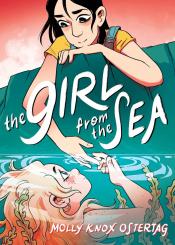 "Fifteen-year-old Morgan has a secret: She can't wait to escape the perfect little island where she lives. She's desperate to finish high school and escape her sad divorced mom, her volatile little brother, and worst of all, her great group of friends...who don't understand Morgan at all. Because really, Morgan's biggest secret is that she has a lot of secrets, including the one about wanting to kiss another girl.

Then one night, Morgan is saved from drowning by a mysterious girl named Keltie. The two become friends and suddenly life on the island doesn't seem so stifling anymore.

But Keltie has some secrets of her own. And as the girls start to fall in love, everything they're each trying to hide will find its way to the surface...whether Morgan is ready or not."
Image

Lisely's pick was...
Rez Dogs by Joseph Bruchac [2021]
Image
"From the U.S.'s foremost indigenous children's author comes a middle grade verse novel set during the COVID-19 pandemic, about a Wabanaki girl's quarantine on her grandparents' reservation and the local dog that becomes her best friend

Malian was visiting her grandparents on the reservation when the COVID-19 pandemic started. Now she's staying there, away from her parents and her school in Boston. Everyone is worried about the pandemic, but on the reservation, everyone protects each other, from Malian caring for her grandparents to the local dog, Malsum, guarding their house. They always survive together.

Malian hears stories from her grandparents about how it has always been this way in their community: Stories about their ancestors, who survived epidemics of European diseases; about her grandfather, who survived a terrible government boarding school; and about Malian's own mother, who survived and returned to her Native community after social services took her away to live in foster care as a child. With their community and caring for one another, Malian and her family will survive this pandemic, too."
Rachelle's pick was...
Dear Librarian by Lydia M. Sigwarth [2021]
Image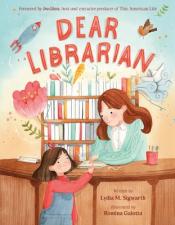 "When Lydia was five years old, she and her family had to leave their home. They hopped from Grandma's house to Aunt Linda's house to Cousin Alice's house, but no place was permanent. Then one day, everything changed. Lydia's mom took her to a new place -- not a house, but a big building with stone columns, and tall, tall steps. The library.

In the library, Lydia found her special spot across from the sunny window, at a round desk. For behind that desk was her new friend, the librarian. Together, Lydia and the librarian discovered a world beyond their walls, one that sparkled with spectacular joy.

Paired with warm art by newcomer Romina Galotta and a foreword by Ira Glass, Dear Librarian is a thank you to anyone who has offered a child love and support during a difficult time."
Descriptions adapted from the publisher.