Image

Are you looking for a great summer read? Check out these two lists of wonderful new books and award winners for youth in middle and high school. Spanning all genres, these books are a great start for your summer reading adventures. 
We encourage parents to take an active role in their student's summer reading. Please review titles to see if they suit your children and ask them about what they are reading.
View our copies of the Books and Audiobooks in our Libraries and in your digital collection.
Find Summer Picks: Recommendations for K - 5th Grade here. 
Image
Image
Red, White, and Whole
Larocca, Rajani
"Reha feels torn between two worlds: school, where she's the only Indian American student, and home, with her family's traditions and holidays. But Reha's parents don't understand why she's conflicted-they only notice when Reha doesn't meet their strict expectations. Reha feels disconnected from her mother, or Amma, although their names are linked-Reha means "star" and Punam means "moon"-but they are a universe apart. Then Reha finds out that her Amma is sick. Really sick. Reha, who dreams of becoming a doctor even though she can't stomach the sight of blood, is determined to make her Amma well again. She'll be the perfect daughter, if it means saving her Amma's life
Image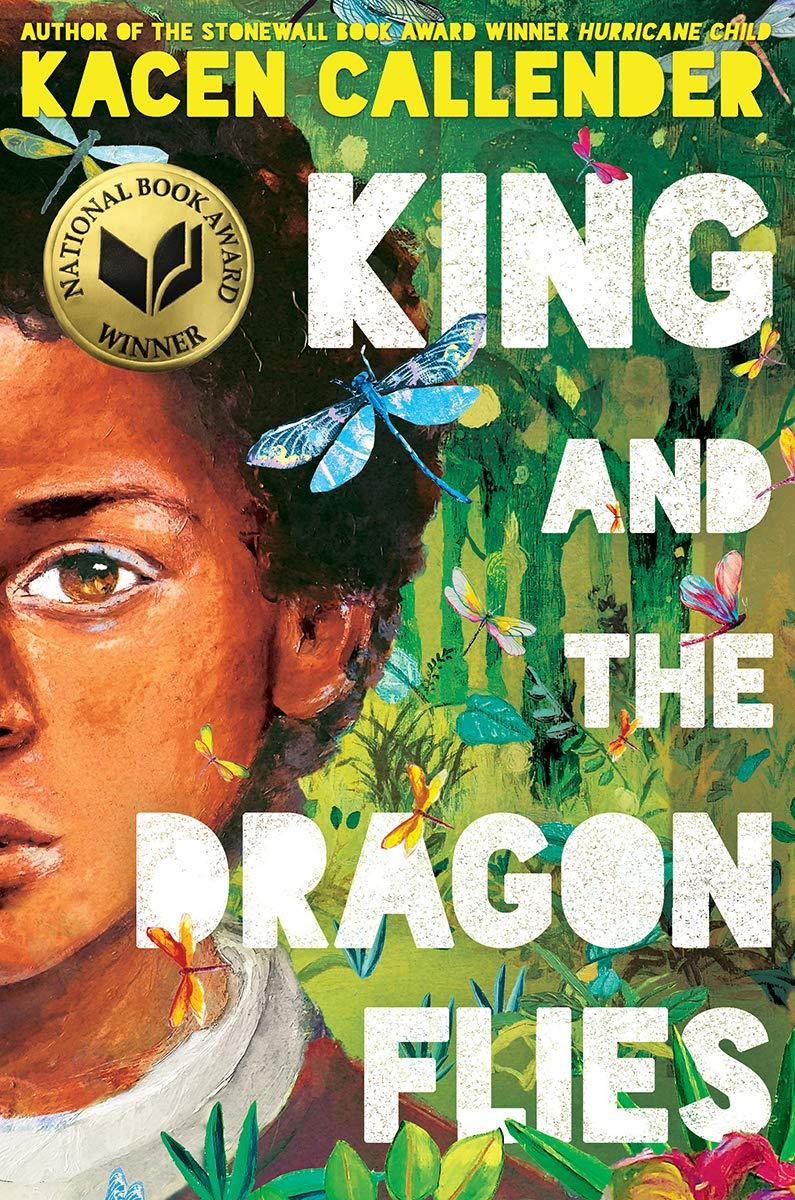 King and the Dragonflies
Callender, Kacen
Although the bayou of Louisiana suggests something slow and gentle, 13-year-old King's contemporary story feels intense and pointed. His 16-year-old brother, Khalid, died unexpectedly of unexplained medical causes, leaving his small family reeling. Three months later, King's mom still isn't cooking and his typically stoic dad has stunned him to silence by offering a rare "I love you" while dropping him off at school. Friends and middle school romance are difficult enough but then his ex-friend Sandy goes missing.
Show Me a Sign
LeZotte, Ann Clare
It is 1805 and Mary Lambert has always felt safe among the deaf community of Chilmark on Martha's Vineyard where practically everyone communicates in a shared sign language, but recent events have shattered her life; her brother George has died, land disputes between English settlers and the Wampanoag people are becoming increasingly bitter, and a "scientist" determined to discover the origins of the islands' widespread deafness has decided she makes the perfect "live specimen"--and kidnapped her.
Tweet Cute
Lord, Emma
"Meet Pepper, swim team captain, chronic overachiever, and all-around perfectionist. Her family may be falling apart, but their massive fast-food chain is booming - mainly thanks to Pepper, who is barely managing to juggle real life while secretly running Big League Burger's massive Twitter account. Enter Jack, class clown and constant thorn in Pepper's side. When he isn't trying to duck out of his obscenely popular twin's shadow, he's busy working in his family's deli. His relationship with the business that holds his future might be love/hate, but when Big League Burger steals his grandma's iconic grilled cheese recipe, he'll do whatever it takes to take them down, one tweet at a time.
Alone
Megan E. Freeman
When twelve-year-old Maddie hatches a scheme for a secret sleepover, she ends up waking up to a nightmare. She's alone--left behind in a town that has been mysteriously evacuated and abandoned. With no one to rely on, no power, and no working phone lines or internet access, Maddie slowly learns to survive on her own. As months pass, she escapes natural disasters, looters, and wild animals. But Maddie's most formidable enemy is the crushing loneliness she faces every day
Come On In: 15 Stories About Immigration and Finding Home
Adi Alsaid
An anthology of 15 short stories that focus on immigration through the eyes of young adults. These stories highlight the literal and emotional journeys of immigration, while also offering cultural views of travel, government, and geography. Readers will experience the joys, heartbreaks, struggles, and triumphs of the families depicted, from a joyride that turns into fear of ICE detention, to a student singled out at the airport during a school trip, to a coming-of-age moment during a family wedding after years of separation.
Image
Image
Clap When You Land
Acevedo, Elizabeth
Camino Rios lives for the summers when her father visits her in the Dominican Republic. But this time, on the day when his plane is supposed to land, Camino arrives at the airport to see crowds of crying people... In New York City, Yahaira Rios is called to the principal's office, where her mother is waiting to tell her that her father, her hero, has died in a plane crash. Separated by distance -- and Papi's secrets -- the two girls are forced to face a new reality in which their father is dead and their lives are forever altered. And then, when it seems like they've lost everything of their father, they learn of each other.
Image
Firekeeper's Daughter
Boulley, Andeline
Reeling after the death of her uncle, Daunis is trying to adjust to her new normal, a challenge at the best of times in her gossip-prone town, especially when her scandalous origins leave her caught between two worlds: Ojibwe on her father's side, but not officially enrolled as a member of the tribe, and French, dating back to fur traders, on the side of her mother, who considers the other half of Daunis' heritage a defect. When she witnesses a murder at the hands of someone who is addicted to meth and from a prominent family of her tribe, she has a choice: let the cycle of pain continue or protect her community.
One of the Good Ones
Moulite, Maika
Although distraught, Happi is also unsettled by the way people have idealized the memory of her sister who was killed after attending a social justice rally -- why do people have to be perfect in order to be missed? As a way to honor the memory, however, Happi and her other sister Genny go on a roadtrip using the original "Green Book" -- but the trip reveals secrets neither sister knew about the dead Kezi.
Image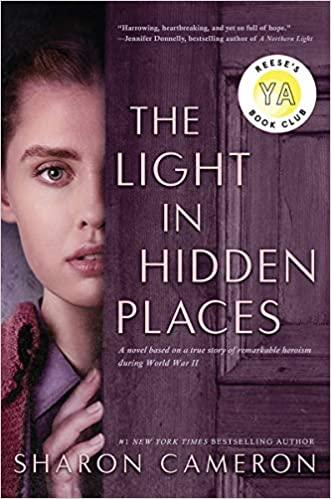 The Light in Hidden Places
Cameron, Sharon
Sixteen-year-old Catholic Stefania Podgórska has worked in the Diamant family's grocery store in for four years, even falling in love with one of their sons, Izio; but when the Nazis came to Przemsyl, Poland, the Jewish Diamants are forced into the ghetto (and worse) and only Izio's brother Max manages to escape, and Stefania embarks on a dangerous course--protecting thirteen Jews in her attic, caring for her younger sister, Helena, and keeping everything secret from the two Nazi officers who are living in her house.
Most Likely
Watson, Sarah
Four friends—Ava, CJ, Jordan, and Martha—who have been tight since kindergarten are entering their senior year and beginning to face the realization that they will all be going in different directions. The opening chapter establishes that one will become President of the United States, but readers don't know which one. Is it Ava, an artist who is struggling with her future choices; CJ, an earnest do-gooder; Jordan, a budding ace journalist; or Martha, a strong young woman who is facing some hurdles in life?
Elatsoe
Badger, Darcie Little
Elatsoe (Ellie) is a Lipan Apache teen who lives in Texas, where bizarre supernatural occurrences are the norm and people encounter magic, monsters, shape-shifters, and various supernatural events beyond reason. Ellie has inherited the spiritual skills of her people and has raised the ghost of her dog Kirby. A shimmering mass, Kirby is a loyal companion who alerts Ellie to danger and has the ability to move through walls. Ellie uses her supernatural abilities and keen observation skills to investigate the gruesome, suspicious death of her cousin Trevor.