Image

Are you looking for a great summer read? Check out these two lists of wonderful new books and award winners for elementary school youth. Spanning all genres, these books are a great start for your summer reading adventures. 
We encourage parents to take an active role in their student's summer reading. Please review titles to see if they suit your children and ask them about what they are reading.
View our copies of the Books and Audiobooks in our Libraries and in your digital collection.
Find Summer Picks: Recommendations for 6-12 Grade here. 
Image

Image
 I Want To Sleep Under the Stars!
by Mo Millems
In I Want to Sleep Under the Stars, Zoom Squirrel dreams of sleeping under the night stars. The Squirrel pals are excited to help! But will their encouragement be enough—or too much? Do you know more about sleeping under the stars than the Squirrels do? You will by the end of this book!
Image
If You Take Away the Otter
by Susannah Buhrman-Deey
An account of the Pacific Coast trophic cascade stemming from the near-extinction of otters describes how new laws helped protect the species, its kelp forest habitat and the creatures that depended on its environmental balance.
Image
The Old Truck
by Jerome and Jarrett Pumphrey
When is an old truck something more? On a small, bustling farm, a resilient and steadfast pickup works tirelessly alongside the family that lives there, and becomes a part of the dreams and ambitions of the family's young daughter. After long days and years of hard work leave the old truck rusting in the weeds, it's time for the girl to roll up her sleeves.
Image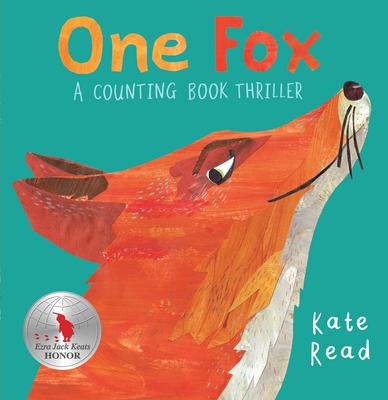 One Fox: A Counting Book Thriller
by Kate Read
An illustrated counting book in which one famished fox finds five snug eggs but must face three plump hens to get them.
Image
 What About Worms!?
by Ryan T. Higgens
Tiger is big, brave, and unafraid . . . except when it comes to worms. Slimy, wiggly worms, to be more precise. Tiger's fear gets out of hand as he begins worrying about things that could potentially contain worms—a pot of flowers, an apple, a book—until he abandons them all, as well as his dignity, and runs off screaming.
Image
The Rough Patch
by Brian Lies
Farmer Evan and his dog do everything together and, especially, in the garden but when his dog passes away Evan lets his garden fill with weeds until a pumpkin vine brings new hope.
Image
Image
New Kid
by Jerry Craft
Seventh grader Jordan Banks loves nothing more than drawing cartoons about his life. But instead of sending him to the art school of his dreams, his parents enroll him in a prestigious private school known for its academics, where Jordan is one of the few kids of color in his entire grade.  As he makes the daily trip from his Washington Heights apartment to the upscale Riverdale Academy Day School, Jordan soon finds himself torn between two worlds&;and not really fitting into either one. Can Jordan learn to navigate his new school culture while keeping his neighborhood friends and staying true to himself?
Image
Skunk and Badger
by Amy Timberlake
The last thing Badger wants is a roommate, and certainly not Skunk, but since the house does not belong to him he does not have a choice; and soon everything in Badger's quiet and ordered life studying rocks is turned upside down (and where on earth did all the chickens come from)--but after he drives Skunk and his chickens away, Badger starts to miss his roommate and sets out to find him and make amends.
Image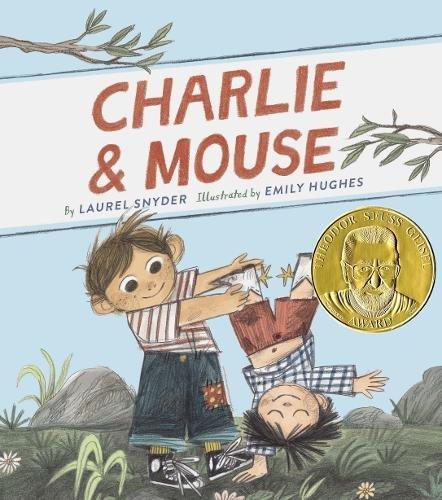 Charlie and Mouse
Laurel Snyder
Two inventive young brothers share a series of wacky adventures involving conversations with lumps, a neighborhood party, a rock-selling venture and the creation of the "bedtime banana."
Image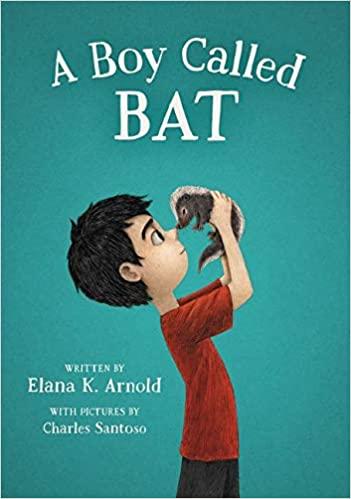 A Boy Called Bat
by Elana Arnold
When his veterinarian mom brings home a stray baby skunk that needs rehabilitation before it can be placed in a wild animal shelter, Bat, who has austim, resolves to prove that he is up to the challenge of caring for the skunk permanently.
Image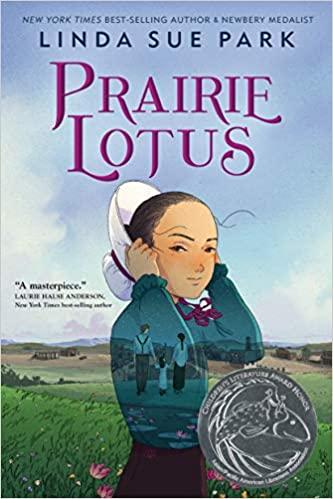 Prairie Lotus
by Linda Sue Park
Fourteen-year-old Hanna and her father move to the frontier town of LaForge, where Hanna hopes they can finally put down permanent roots. Since her mother's death three years earlier, Hanna and her father have traveled from town to town, trying to find a place they will be accepted. Will LaForge be the place where Hanna can finally go to school and make friends? Or will they have to leave just like every other place because the townspeople are afraid of a girl who is half Chinese?
Image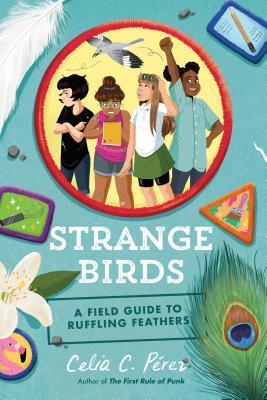 Strange Birds: A Field Guide to Ruffling Feathers
by Celia C. Perez
A budding journalist, a bookish foodie and a rule-abiding birdwatcher forge an unexpected friendship with a fourth misfit girl when they organize an alternative sisterhood troop to protest their Florida community's outdated scout traditions.