Image

We're back with new items in the Alachua County Library District collection—this time we're showcasing new TV series in our catalog. There are shows for everyone! Grab some popcorn and get ready to binge seasons of Television and streaming series new to and coming soon to the library. 
Keep up to date on new movies coming to our collection with our Recently Ordered DVDs and New DVDs links in our catalog.
Try streaming TV shows with hoopla! Alachua County residents can get free access to movies, music, TV shows, comics, and graphic novels through hoopla. 
 
New TV Shows on DVD
New Shows 
Image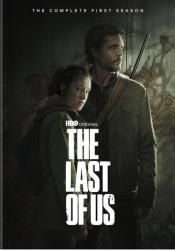 The Last of Us 
| Season 1 | 9 Episodes | TV-MA |
In 2003, a parasitic fungal infection ravages the planet, turning humans into violent creatures known as the Infected.
Twenty years later, hardened survivor Joel (Pedro Pascal) is hired to smuggle fourteen-year-old Ellie (Bella Ramsey) out of an oppressive quarantine zone in hopes of delivering her to the rebel Fireflies.
But what should be a quick job soon becomes a brutal and heartbreaking journey as they traverse the desolate U.S. while depending on each other's unique skills for survival.
Image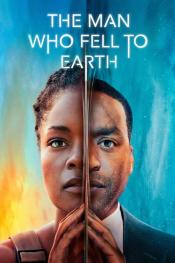 The Man Who Fell to Earth
| Season 1 | 10 Episodes | TV-MA |
An alien (Chiwetel Ejiofor) crashes deep into the oilfields of New Mexico with a mission: he must find the brilliant scientist Justin Falls (Naomie Harris), the one woman on earth who can help save his species.
An unlikely duo, together they discover that in order to save his world, they must first save ours.
An inspired continuation of the novel by Walter Tevis and the iconic 1976 film starring David Bowie.
This three-disc collection includes all ten episodes plus featurettes and deleted scenes!
Image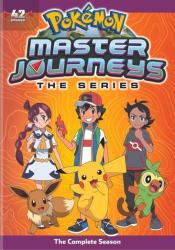 Pokémon Master Journeys, The Series 
| Complete Series | 42 Episodes | TV-Y7 |
It's a big, big world, but you know where to find Ash and Goh battling and catching Pokémon from Kanto to Galar!
With Pikachu, Cinderace, and their other Pokémon beside them, our heroes continue to travel all over the world to research Pokémon for Cerise Laboratory.
Along the way, Ash climbs higher in the World Coronation Series rankings, and Goh adds more Pokémon to his Pokédex in his quest to catch Mew.
Meanwhile, Chloe takes her first steps as a Pokémon Trainer when she meets a mysterious Eevee.
New friends, returning rivals, and exciting adventures await as the journey continues!
Image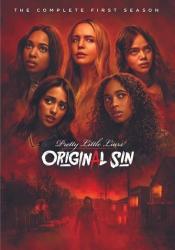 Pretty Little Liars: Original Sin 
| Season 1 | 10 Episodes | TV-MA |
Twenty years ago, a series of tragic events almost ripped Millwood apart.
Now, in the present day, an unknown assailant has begun tormenting a disparate group of teen girls, a new generation of "Little Liars," to make them pay for their parents' secret sin...
... as well as their own.
Image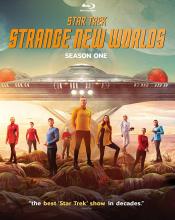 Star Trek Strange New Worlds 
| Season 1 | 10 Episodes | TV-PG |
A prequel to Star Trek: The Original Series.
The series features fan favorites from Season Two of Star Trek: Discovery: Anson Mount as Captain Christopher Pike, Rebecca Romijn as Number One, and Ethan Peck as Science Officer Spock.
The series follows Captain Pike and the crew in the decade before Captain Kirk boarded the U.S.S. Enterprise, as they explore new worlds around the galaxy.
 
Image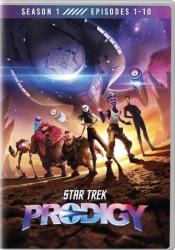 Star Trek Prodigy 
| Season 1 | 20 Episodes | TV-Y7 |
Star Trek: Prodigy follows the intergalactic adventures of six teenagers as they try to escape from their cruel past and look to the stars for hope and salvation aboard an abandoned Federation starship.
These outcasts know nothing about the ship they have commandeered – a first in the history of Star Trek – but over the course of their adventures together, they are introduced to Starfleet and the ideals it represents.
Developed by Kevin and Dan Hageman (Trollhunters), this 2-disc set includes more than 75 minutes of exclusive Special Features with producers, writers, designers, and actors introducing Star Trek canon to a new generation of fans.
 
Image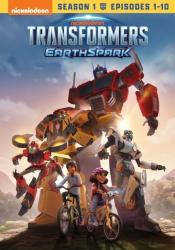 Transformers EarthSpark
| Season 1 | 18 Episodes | TV-Y7 |
The Transformers' War on Earth ended years ago.
Dot Malto, a veteran of the war, along with her husband, Alex, and their kids, Robby and Mo, move to the remote town of Witwicky, Pennsylvania, to start a new life. But Witwicky proves to be more than meets the eye and the family soon finds their lives intertwined with the Terrans, Twitch and Thrash, the first generation of Transformers robots to be born on Earth!
When the evil half-human/half-robot cyborg Dr. Meridian (aka MANDROID) threatens life as they know it, Robby, Mo, and the Terrans band together with legendary Autobots like Optimus Prime and Bumblebee to stop Mandroid once and for all!
New Seasons
Image
Resident Alien 
| Season 2 | 16 Episodes | TV-14 | 
A comedic sci-fi drama based on the Dark Horse comic book series of the same name.
An alien crash lands on Earth and must pass himself off as small-town human doctor Harry Vanderspeigle.
Arriving with a secret mission to kill all humans, Harry starts off living a simple life… but things get a bit rocky when he's roped into solving a local murder and realizes he needs to assimilate into his new world and consider the possibility that humans might be worth saving after all.
 
Image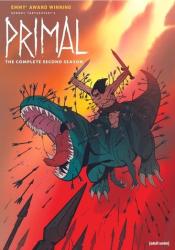 Genndy Tartakovsky's Primal
| Season 2 | 10 Episodes | TV-MA |
Spear and Fang journey to a new world to rescue Mira from her captors only to find it is a place filled with savage brutality.
Image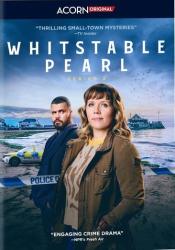 Whitstable Pearl
| Season 2 | 6 Episodes | TV-14 | 
In Season One, Pearl juggled her commitments to the restaurant the eponymous Whitstable Pearl with her side hustle as a Private Investigator.
In Season Two, Pearl prioritizes her detective work and transition from being a chef who solves crimes to a full-time investigator who just happens to own a restaurant. 
Pearl's cases overlap with DCI Mike McGuire's police investigations. Their relationship is charged by a determination to outdo each other, and a fiery mutual attraction. When they compete, sparks fly and tempers flare. When they work together, they make a hell of a team.
Image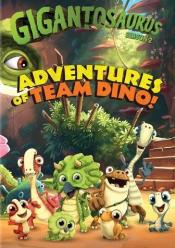 Gigantosaurus: Adventures of Team Dino
| Season 2 | 8 Episodes | TV-Y | 
Join us as we return to Cretacia, where are four little dino heroes: Rocky, Tiny, Bill, and Mazu, are as brave and inseparable as ever.
Through big scares and belly laughs alike, these friends overcome all sorts of fears and obstacles.
Four curious young dinosaur friends explore the mystery of Gigantosaurus, the largest, fiercest dinosaur of all, as they face their individual fears and work together to solve problems during their many adventures.
Based on the book 'Gigantosaurus' by Jonny Duddle.
Image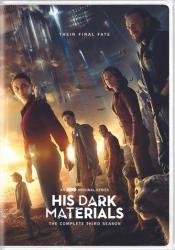 His Dark Materials 
| Season 3 | 7 Episodes | TV-14 | 
The third and final season of Philip Pullman's His Dark Material trilogy returns with an adaptation of the final book in the best-loved book series, The Amber Spyglass.
Lyra follows Lord Asriel into the mysterious abandoned city, Cittagazze, where she meets Will, a boy from our world who is also running from a troubled past.
Together, they learn that their fates are tied to reuniting Will with his father.
Meanwhile, Mrs. Coulter continues her effort to bring Lyra home by any means necessary.
Image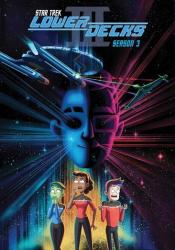 Star Trek Lower Decks
| Season 3 | 10 Episodes | TV-14 | 
The U.S.S. Cerritos ensigns are challenged in (hilarious) ways they could never imagine, starting with a shocking resolution for season two's epic finale.
The Starfleet crew residing in the "lower decks" of the U.S.S. Cerritos includes Ensign Beckett Mariner, voiced by Tawny Newsome; Ensign Brad Boimler, voiced by Jack Quaid; Ensign Tendi, voiced by Noel Wells; and Ensign Rutherford, voiced by Eugene Cordero.
Image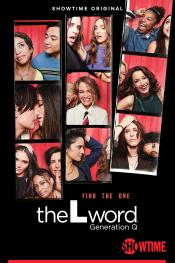 The L Word: Generation Q 
| Season 3 | 12 Episodes | TV-MA | 
No matter who travels off into the sunset (or ties the knot…) this fierce group of friends and lovers are keeping it all in the family.
Maybe this is their time to find 'the one' – or just the one for right now.
Either way they're living their best life the only way they know how, honestly and confidently – proving time and time again queer life is real life.
Image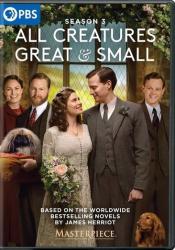 All Creatures Great and Small
| Season 3 | 6 Episodes | TV-PG |
The numerous adventures of a countryside veterinarian practice in 1930s to 1940s Yorkshire, England. 
It's the spring of 1939.
Big changes are happening at Skeldale House and everyone has to learn how to adjust.
Tristan is now a qualified vet while James enters a new stage of his life with Helen and at the practice.
Image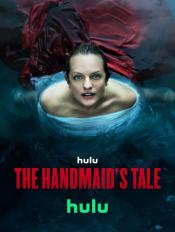 The Handmaid's Tale
| Season 5 | 10 Episodes | TV-MA |
Set in a dystopian future, a woman is forced to live as a concubine under a fundamentalist theocratic dictatorship. Based on a novel by Margaret Atwood. 
In Season Five of the Handmaid's Tale, June faces consequences for killing Commander Waterford while struggling to redefine her identity and purpose. 
The widowed Serena attempts to raise her profile in Toronto as Gilead's influence creeps into Canada.
Commander Lawrence works with Nick and Aunt Lydia as he tries to reform Gilead and rise to power.
June, Lucke, and Moira fight Gilead from a distance as they continue their mission to save and reunite with Hannah.
Image
Yellowstone
| Season 5 | 8 Episodes | TV-MA |
Amid shifting alliances, unsolved murders, open wounds, and hard-earned respect, Dutton family patriarch John Dutton is determined to protect his ranch and his family's legacy by any means necessary.
But with greater power comes further scrutiny...of his family, his land, and the morally questionable measures he's taken to protect them both.
As new threats emerge and old enemies return, John, Beth, Kayce, Rip, and Jamie learn that power has a price.
Head back to the ranch and dive into Season Five along with never-before-seen bonus content that includes exclusive interviews with the cast and crew.
Image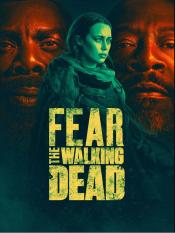 Fear the Walking Dead
| Season 7 | 16 Episodes | TV-MA | 
A Walking Dead spinoff set in Los Angeles, California. Follows two families who must band together to survive the undead apocalypse.
The survivors of Teddy's nuclear "End" will find out who they are and what they're made of in this new "Beginning" even if it comes at the cost of those they once considered family.
Image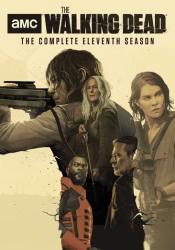 The Walking Dead
| Season 11 | 24 Episodes | TV-MA | 
In the epic final season, Daryl and Maggie embark on a risky mission with Negan to root out the shadowy Reapers while Eugene and Ezekiel make contact with the sprawling Commonwealth.
To secure aid for Alexandria, their goal, they must assimilate, a tough ask for people who have seen no end of deceit, betrayal, and loss.
Stunned by the Commonwealth's resources, the group slowly adjusts to their new home, but they cannot ignore what lurks beneath its seemingly civilized surface.
Soon, threats abound, loyalties are tested, and shocking fates await. But the fight for the future, threatened by an ever-growing population of walkers, means the walking dead will live on.