Great books by black authors and additional authors to explore.
Fiction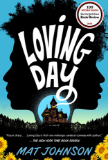 Loving Day by Mat Johnson
Racially-mixed Warren Duffy, returning to America to claim a mansion in Philadelphia left to him by his father, encounters his daughter and they try to forge a life for themselves in a haunted house as members of a utopian mixed-race cult.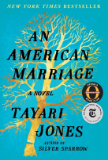 An American Marriage by Tayari Jones
Newlyweds Celestial and Roy, the living embodiment of the New South, are settling into the routine of their life together when Roy is sent to prison for a crime he didn't commit. An insightful look into the lives of people who are bound and separated by forces beyond their control
Additional authors: Brit Bennett | Akwaeke Emezi | Victor LaValle | Maurice Carlos Ruffin
Mystery
The Cutting Season by Attica Locke
When the dead body of a young woman is found on the grounds of Belle Vie, the estate's manager, Caren Gray, launches her own investigation into Belle Vie's history, which leads her to a centuries-old mystery involving the plantation's slave quarters—and her own past.
The Long Fall by Walter Mosley
Getting by as an old-school private investigator in spite of Manhattan's increasingly sophisticated culture, Leonid McGill finds his commitment to living a straight-and-narrow life repeatedly tested when he attempts to obtain seemingly harmless information for a high-paying client. (First in the Leonid McGill series)
Additional authors: Stephen L. Carter | Kellye Garrett | Rachel Howzell Hall | Blair Underwood
Romance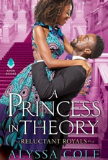 A Princess in Theory by Alyssa Cole
Mistaken by his betrothed as a pauper instead of a prince, Prince Thabiso, the sole heir to the throne of Thesolo, decides to keep his real identity a secret as he experiences life and love with Naledi Smith.
Rebel by Beverly Jenkins
Valinda Lacy's mission is to help the newly emancipated survive and flourish in post-Civil War New Orleans. When thugs destroy her school and target her, she runs for her life--into the arms of Captain Drake LeVeq.
Additional authors: Keisha Ervin | Cheris Hodges | Farrah Rochon | Rebekah Weatherspoon
Sci/Fi & Fantasy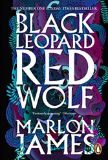 Black Leopard, Red Wolf by Marlon James
Hired to find a mysterious boy who disappeared three years before, Tracker joins a search party that follows the boy's trail through ancient cities and into dense forests, and encounter creatures intent on destroying them.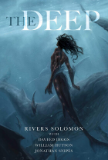 The Deep by Rivers Solomon
The water-breathing descendants of African slave women tossed overboard have built their own underwater society -- and must reclaim the memories of their past to shape their future in this brilliantly imaginative novella.
Additional authors: Octavia E. Butler | Nalo Hopkinson | N.K. Jemisin | Cadwell Turnbull
Short Stories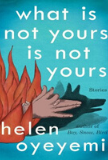 What Is Not Yours Is Not Yours by Hele Oyeyemi
The key to a house, the key to a heart, the key to a secret—Oyeyemi's keys not only unlock elements of her characters' lives, they promise further labyrinths on the other side.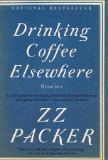 Drinking Coffee Elsewhere by ZZ Packer
Her impressive range and talent are abundantly evident: Packer dazzles with her command of the language, surprising and delighting us with unexpected turns and indelible images, as she takes us into the lives of characters on the periphery, unsure of where they belong.
Additional authors: Kathleen Collins | Edwidge Danticat | Roxanne Gay | Brian Washington