International Literacy Day is a worldwide celebration instituted by the United Nations in 1967. Intended to highlight the importance of all forms of literacy on the world stage, International Literacy Day works to promote literacy as a matter of dignity and a human right.
The theme of the celebration for 2021 is "Literacy for a human-centred recovery: Narrowing the digital divide."
Children's Literacy Resources 
Books for Parents
Tap, Click, Read: Growing Readers in a World of Screens by Lisa Guernsey and Michael H. Levine
Guernsey and Levine provide an exhaustive, comprehensible resource for parents and educators, offering distinct approaches and tools on how to help children become strong readers, despite the often overwhelming influence of digital media. 
Raising Kids Who Read: What Parents and Teachers Can Do by Daniel T. Willingham
Everyone agrees that reading is important, but kids today tend to lose interest in reading before adolescence. In Raising Kids Who Read, bestselling author and psychology professor Daniel T. Willingham explains this phenomenon and provides practical solutions for engendering a love of reading that lasts into adulthood. 
Viral Parenting: A Guide to Setting Boundaries, Building Trust, and Raising Responsible Kids in an Online World by Mindy McKnight
Mindy shares practical tools for creating family rules for kids of all ages about privacy, bullying, respectfulness, and family time, while emphasizing the importance of trust and open communication. Using family contracts, guided conversations, device checks, and respectful but firm oversight, the McKnights have raised a close knit family and navigated the complexity of being world-wide internet celebrities with grace.
The Read-Aloud Handbook by Jim Trelease
A new sixth edition of the acclaimed literacy handbook explains the importance of reading aloud to children while offering guidance on how to set up a read-aloud atmosphere in the home or classroom and presenting more than 1,500 children's titles that are ideal for reading aloud.
Books for Children
The Book Hog loves books—the way they look, the way they feel, the way they smell—and he'll grab whatever he can find. There's only one problem: he can't read! But when a kind librarian invites him to join for storytime, this literature-loving pig discovers the treasure that books really are. 
The Oldest Student: How Mary Walker Learned to Read by Rita Lorraine Hubbard
Mary Walker was born in the South eight years before the Emancipation Proclamation. She always contributed to the household, from her youth of enslavement to her time as a sharecropper. Mary longed to read, but marriage, child-rearing, and work kept her so busy that she couldn't fulfill her dream until she was a centenarian. When, at age 116, she was finally able to read her favorite book, the Bible, she was declared the oldest student in the nation.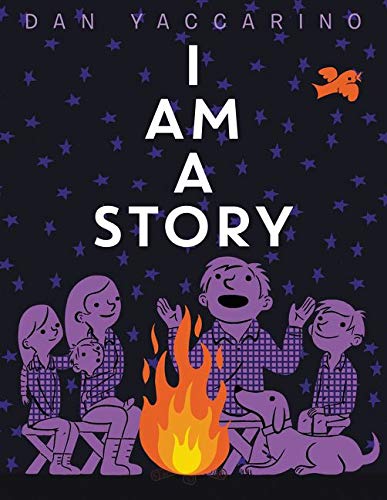 A Child of Books by Oliver Jeffers and Sam Winston
Sailing away together on a sea of words through forests of fairy tales and mountains of make-believe, two small children embark on a lifetime of imagination in an evocative prose poem story that meditates on the rewards of reading and sharing stories.
A celebration of the art of storytelling by the acclaimed author of Five Little Pumpkins traces how it has evolved from cave paintings and the invention of the printing press to the digital technologies that inform and unite today's diverse world.
Descriptions adapted from the publisher.
Adult Literacy Resources 
While the Alachua County Library District's face-to-face tutoring and most community programs are on pause, here are some things you can do to practice reading at home. Please email us at literacy@aclib.us, if you would like a list of more resources.
Reading Skills 4 Today offers reading practice for adults. It includes audio to read along with.
The Times in Plain English offers reporting on current events in easy-to-read, plain English. 
We will update our list of community programs as we get more information.
Conversational English
The Library District's Conversational English program is an award-winning program that matches English language learners with conversation partners. The Conversational English program also hosts social mixers, an oral history program, and art show for English language learners and their families.
For information about the Library District's Conversational English program and to be placed on the waiting list for a partner, contact Pat Carr, the Conversational English Librarian, pcarr@aclib.us.
Digital Literacy Resources 
LinkedIn Learning (formerly Lynda.com) is a library eSource that provides free online courses in many different areas. There are more than 16,000 courses, ranging from computer programming to project management including instruction on various computer software, programming languages, and business topics. The video courses are taught by industry experts and are designed for any skill level. Course libraries are offered in seven languages; English, German, French, Spanish, Japanese, Portuguese, and Mandarin. 
LinkedIn Learning offers many excellent features, including:
Expert instructors
Certificates of Completion
Searchable course transcripts for immediate answers
Downloadable exercise files that reinforce retention
Access to all courses
New courses added weekly
LinkedIn Learning also offers more than 50 different learning paths to help users stay ahead in their current job or change careers. Examples of learning paths include how to become a web developer, IT security specialist, project manager, or small business owner.