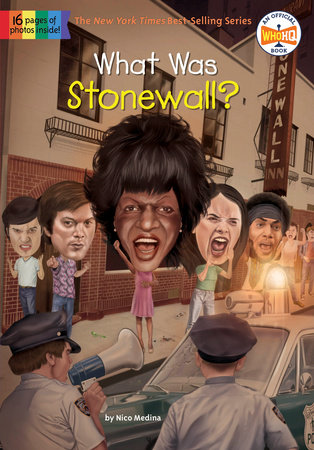 A timely installment of the Who/What was biography and historical event series, What was Stonewall? delivers clear age appropriate information on the events surrounding the Stonewall Riots. Though the text is simple and straightforward, the book's short chapters and inset sections about important cultural moments manage to breakdown a complicated era into bite size chunks that older elementary children can process.
The book does a terrifc job of establishing a timeline and context for the culminating events of the Stonewall Riots. Historical, political, health, and popular culture lenses are discussed as the development of the LGBTQ+ rights movement. 
This title is a wonderful addition to the Who Was series and is a great read for kids a little too young for A Queer History fo the United States for Young People.