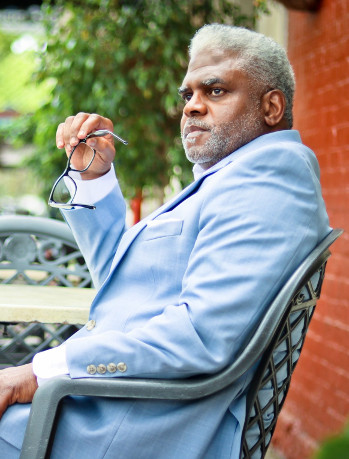 Thanks for joining us for another episode of Patrons & Partnerships, presented by the Library Partnership Branch of the Alachua County Library District.
Our guest today is E. Stanley Richardson, here with us today to discuss his role as poet laureate of Alachua County, his organization ARTSPEAKSgnv, and his book, Hip Hop Is Dead – Long Live Hip Hop: The Birth, Death And Resurrection Of Hip Hop Activism. With so much to talk about, this discussion has been split into two parts - join us August 26th for the second half of the conversation.
To view other interviews and performances by E. Stanley Richardson, visit his website. To check out his book, check our catalogue.
The second half of the interview will be posted on Thursday, Aug. 26th.
Click here to listen to the episode on Buzzsprout. To listen to the episode with captions, click here.