Creativebug offers free classes related to all kinds of craft activities, from sewing to jewelry making to painting. All you need to access the classes is your library card!
I learned from a friend of mine how to cross stitch just over a year ago. Now believe me when I tell you, I am not a crafty person at all, or I wasn't before my friend taught me how to cross stitch. I recently decided it was time to learn something new, so I turned to Creativebug for some ideas. I stumbled upon the course Marbled Embroidery taught by Lauren from Lark Rising Embroidery.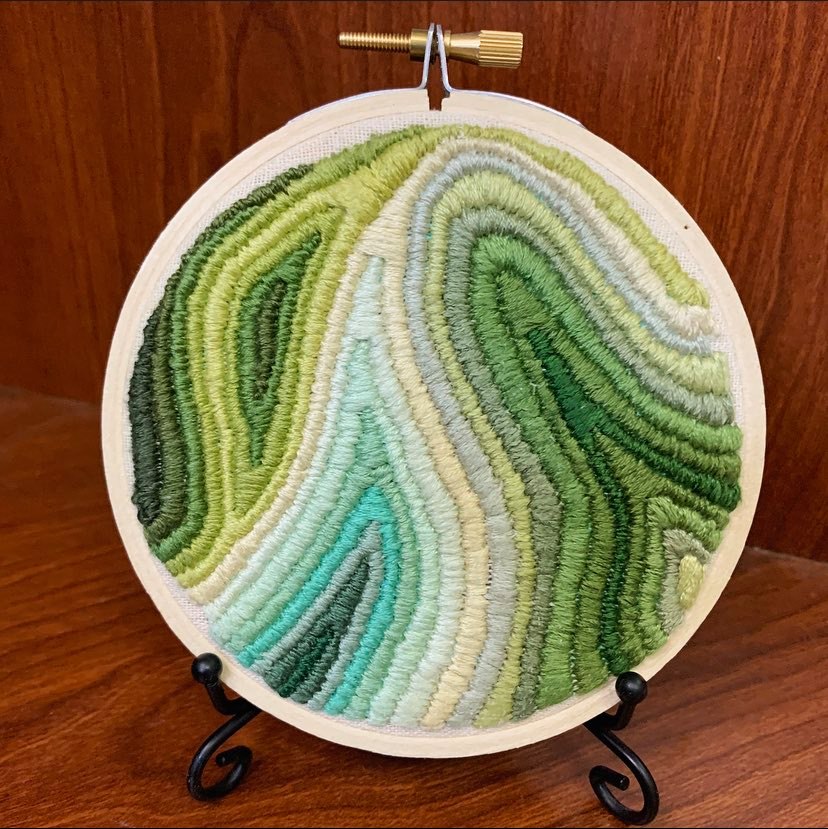 The class is 49 minutes long and Lauren goes into detail about how to stitch the main "neutral" section, as well as how to stitch pointed sections. As someone who had never stitched a satin stitch before, this was all new to me and I felt like I learned a lot from watching the video. All Creativebug classes provide you with a full materials list, including the brands they they recommend or use in the class. I ended up using my own erasable pen that uses water instead of heat, though I definitely want to give the heat erasable pens she used a try.
Overall, I found the class easy to follow along and understand. Lauren does a great job of explaining her techniques and going over parts of the project that are a bit more difficult. The downloadable files included with the class have the colors of embroidery floss she uses and the pattern for the project. I like that she gives alternatives to certain supplies, like using the light from a window if you don't own a light table. I decided to use all different shades of green in my project, which you can see here. I also added my image to the course's gallery on Creativebug, which is a fun feature to try out as well. I hope you try this or one of the other great classes available on Creativebug soon!