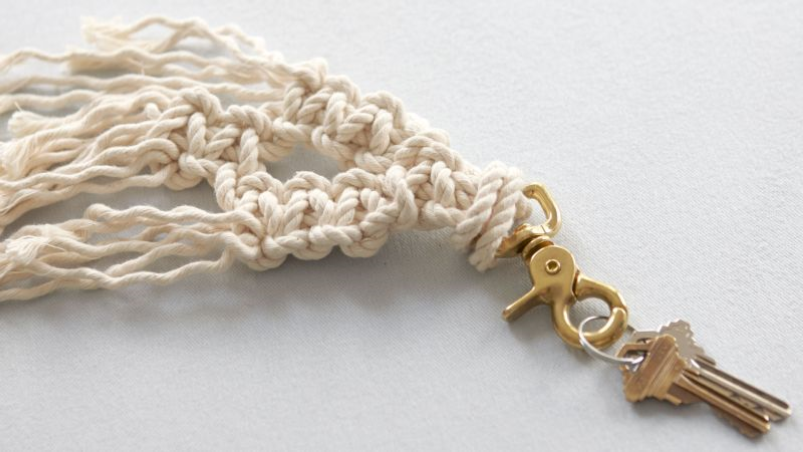 Macramé is a form of textile created by using knotting techniques. The primary knots of macramé are the "square" knot and forms of "hitching". Materials used in macramé include cords made of cotton twine, linen, hemp, jute, leather, or yarn. Jewelry can be made with a combination of knots with beads. For larger pieces, a macramé may be started on a wooden or metal dowel. 
Creativebug is made available to you for free with your library card. It is a database containing how-to videos on a variety of crafts including sewing, paper crafts, baking, embroidery, and more.
Make a Macramé Keychain - This beginner project is the perfect way to learn the basics of macramé. Emily will show you how to create the Bird's Eye Tassel – a fun, textured piece that you can use as a keychain or wall decoration.
Here's what you'll need: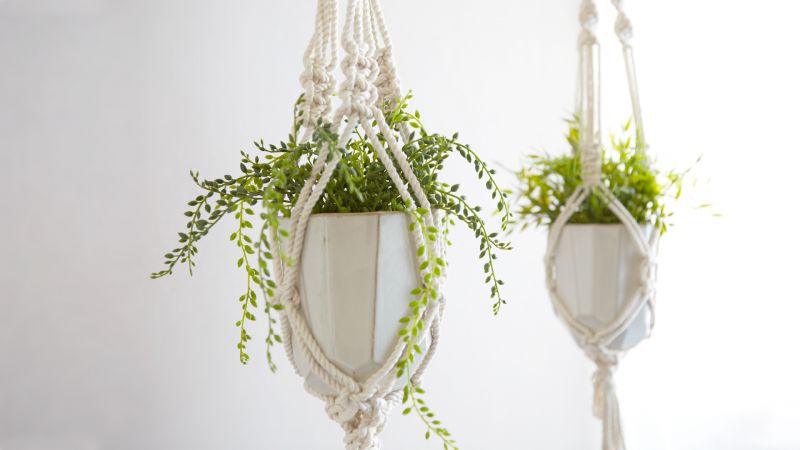 Approximately five yards of 3/16" cotton rope (cut into two 48" pieces and two 32" pieces)
Brass toggle or ring
Foam board and pins for tension
Scissors
Other macramé projects available on Creativebug:
Make a Classic Macramé Plant Hanger
The library also has various macramé books in our collection available for check-out for more fun project ideas.