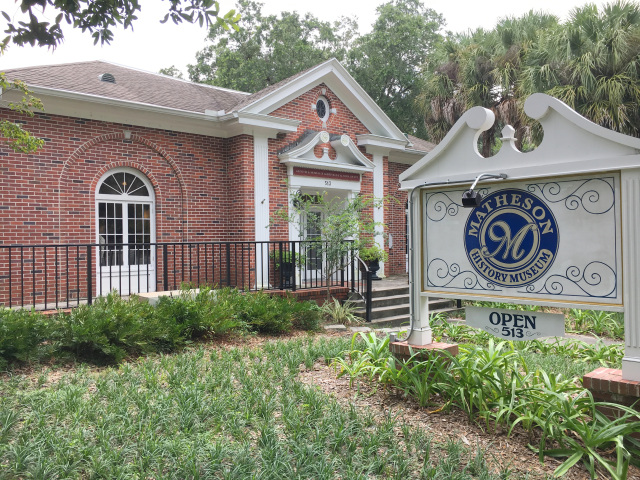 The Matheson History Museum is excited to announce that they will be reopening on Friday, April 2, 2021. They will be offering limited hours from 1 p.m. to 4 p.m. on Fridays and Saturdays.
For more information, please contact the Matheson History Museum at 352-378-2280.
They ask that visitors:
Wear face coverings that fully cover the mouth and nose at all times. This is required for all guests over the age of 2. Masks with exhalation valves, bandanas, and neck gaiters are not permitted.
Maintain distance of at least 6 ft. (2 m.) between your party and other people
Sanitize or wash hands frequently
Any visitor, including members of that visitor's party, who fails to follow the Matheson History Museum signage, rules and instructions, may be denied entry or be required to leave the premises.
What the museum is doing:
Limiting capacity to 12 visitors at a time to ensure social distancing
Offering hand sanitizer throughout the building as well as bathrooms fully stocked with hand washing supplies
Requiring all Matheson staff and volunteers to wear face coverings
Cleaning galleries and public spaces regularly 
They are offering a limited number of tours of the 1867 Matheson House to no more than 3 people at a time. Please call 352-378-2280 or email to schedule a house tour.