Kareem Abdul-Jabbar has had a long and star-studded life in a variety of roles and fields. You may be familiar with his basketball career, or his recent books, but we thought we'd take the time to highlight some of the many, many things Abdul-Jabbar has contributed to with his diverse set of talents. It's rare for us here at the library to find someone who has created iconic works in multiple fields, from nonfiction to comic books and even iconic martial arts films. We thought we'd introduce you to some the rich and varied works of Abdul-Jabbar--now available at your library!
Coach Wooden and Me and Becoming Kareem: Growing Up On and Off the Court and Writings on the Wall
Abdul-Jabbar has written a number of non-fiction memoirs. Coach Wooden and Me is an adult nonfiction novel about Abdul-Jabbar's longstanding relationship with UCLA coach John Wooden. Becoming Kareem is a memoir of Abdul-Jabbar's childhood, basketball career, and activism. Writings on the Wall is an adult nonfiction book where the author describes his experience and current views on topics such as race, social justice, and more.
Airplane!
In Airplane!, directed by Jim Abrahams and David Zucker, casts Abdul-Jabbar as one of the pilots of the eponymous airplane. Released in 1980, Airplane! is a pastiche of 1970s disaster movies, and is still considered a comedy classic today. Abdul-Jabbar's supporting role in this film is one of his most memorable contributions to pop culture. (Note: this film is rated PG; it includes some nudity and adult humor.)
On The Shoulders of Giants: The Story of the Greatest Basketball Team You Never Heard Of
Kareem Abdul-Jabbar was a primary creative force behind this documentary, directed by Deborah Morales, about the Harlem Renaissance basketball team. An inspiration to Abdul-Jabbar and many other New York City natives, the documentary interviews former players to shed light on a truly exceptional team of black players that never achieved the fame they deserved.
Sasquatch in the Paint
A teen fiction novel by Abdul-Jabbar, this book follows an eighth grader named Theo. After an exceptional growth spurt, Theo is scouted for the basketball team, but he's caught between sports and his dedication to the science club, where his training is hurting their chances to go to the Aca-Lympics. Theo is juggling two big responsibilities, but when he's accused of theft, his spot on both teams is put into jeopardy. Sasquatch in the Paint also has a sequel, Stealing the Game.
Brothers in Arms: the Courageous Story of WII's 761st Batallion
In this adult nonfiction book, Kareem Abdul-Jabbar tells the story of the 761st Batallion, an all-black tank combat unit. Initially trained as a form of propaganda, the 761st Batallion would eventually be deployed to Europe and become highly decorated veterans at the heart of the fight against Nazi Germany. The book interweaves interviews with surviving members of the Batallion as well as historical research.
What Color is My World?: The Lost History of African-American Inventors
A chapter book for school-aged readers, What Color is My World? follows Twins Ella and Herbie. When a handyman comes to work on their home, the twins make friends with Mr. Midal, who has stories to tell about the rich (and true) history of African-American inventors.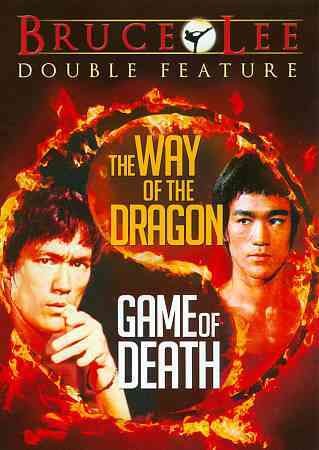 Game of Death
Perhaps the most unique entry on this list, Game of Death, released in 1978, was Bruce Lee's final Chinese film. In the movie, Abdul-Jabbar gets the rare honor of going head-to-head in a kung-fu battle against one of the world's most famous martial artists. The library's copy of Game of Death comes bundled with The Way of the Dragon, another Bruce Lee martial arts film.
Mycroft Holmes and Mycroft and Sherlock and Mycroft and Sherlock: The Empty Birdcage
Abdul-Jabbar has also written as series of adult fiction books about Mycroft Holmes, the brother of the famous literary detective Sherlock Holmes. Abdul-Jabbar co-writes this series with Anna Waterhouse, who helped adapt On The Shoulders of Giants. Mycroft Holmes follows Mycroft, newly graduated from Cambridge, and his friend Cyrus Douglas, a Trinidadian native of African descent. When rumors reach London of strange disappearances and violent spirits causing upheaval in Trinidad, Mycroft's fiance Georgiana, also a Trinidad native, abruptly disappears. Mycroft and Cyrus must follow her trail back to Trinidad and uncover the truth behind the violent murders. Mycroft and Sherlock, the sequel, catches up with Mycroft a few years later, joining forces with Sherlock Holmes to uncover the secrets of the opium drug trade of the 1870s; and in Mycroft and Sherlock: the Empty Birdcage, Mycroft, Cyrus, and Sherlock are on the trail of a serial killer in 1873. Kareem Abdul-Jabbar, at seven feet two, might be, literally, the world's biggest Sherlock Holmes fan, and he puts his love of Holmes on the page with this exciting series.