Like Amanda Gorman's poem below, words often have the power to leave us speechless and unite us in feeling.The Alachua County Library District invites teens in grades 6th through 12th grade to express themself by submitting a short story of 500-1,500 words and/or up to three poems to the 2021 Teen Creative Writing Contest.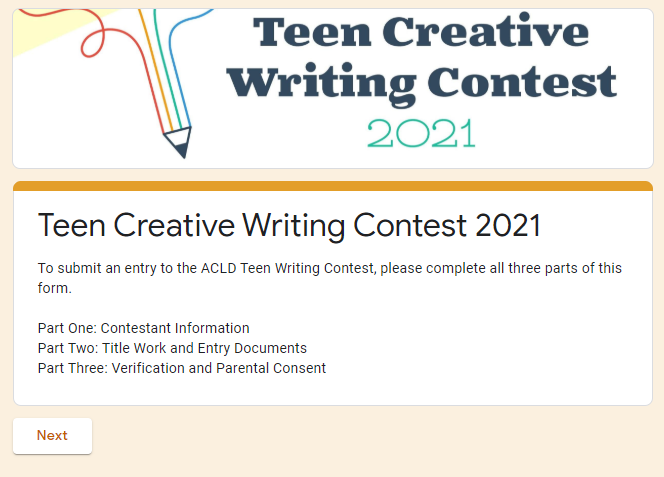 Submissions are accepted from Friday, February 19th through Friday, April 16th at 5 p.m. 
Entries must be submitted via the contest's Google Form found here: https://forms.gle/BfGcVdQ2LYfngoHm9
Winners will be selected from the 6th through 8th and 9th grades through 12th grades in the categories of short story and poems. There will be three winners for each grade range in each category.
Winners will be announced at a virtual event on Saturday, May 15th, 2021 at 2 p.m.