Image

Image

Image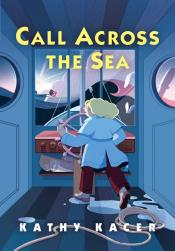 Call Across the Sea by Kathy Kacer [2021]
Setting: Denmark
Suggested age range: 9-12 years
History is made one brave act at a time.

Henny has grown up with her father's boat, the Gerda III, as a home away from home. She loves sailing the waters between Denmark and Sweden, carried along by the salt breeze. But when Nazi rule tightens in Copenhagen, Henny joins the resistance. And when Hitler orders the Gestapo to round up all Jewish citizens, Henny realizes that the Gerda III isn't just a boat—it's a means of escape for her Jewish neighbours. Safety and freedom are just across the channel in Sweden—as long as Henny doesn't get caught.
Image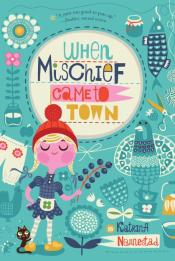 When Mischief Came to Town by Katrina Nannestad [2013]
Setting: Denmark
Suggested age range: 8-10 years
In the tradition of Anne of Green Gables and Pippi Longstocking comes a heart-warming novel about love, family, grief, joy and the power of laughter and imagination.

When Inge Maria arrives on the tiny island of Bornholm in Denmark to live with her grandmother, she's not sure what to expect. Her grandmother is stern, the people on the island are strange, and children are supposed to be seen and not heard. But no matter how hard Inge tries to be good, mischief has a way of finding her. Could it be that a bit of mischief is exactly what Grandmother and the people of Bornholm need?
Image

Image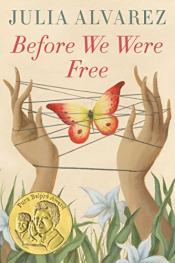 Before We Were Free by Julia Alvarez [2002]
Setting: The Dominican Republic
Suggested age range: 12-14 years
From renowned author Julia Alvarez comes an unforgettable story about adolescence, perseverance, and one girl's struggle to be free while living in the Dominican Republic under the rule of a dictator.
Anita de la Torre never questioned her freedom living in the Dominican Republic. But by her twelfth birthday in 1960, most of her relatives have immigrated to the United States, her Tio Toni has disappeared without a trace, and the government's secret police terrorize her remaining family because of their suspected opposition to Trujillo's iron-fisted rule.
Using the strength and courage of her family, Anita must overcome her fears and fly to freedom, leaving all that she once knew behind.
Image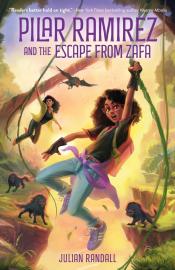 The Pilar Ramirez Series by Julian Randall 
  - Pilar Ramirez and the Escape from Zafa [2022]
  - Pilar Ramirez and the Curse of San Zenon [expected February 2023]
Setting: The Dominican Republic* 
Suggested age range: 8-12 years
Twelve-year-old Pilar Violeta "Purp" Ramirez's world is changing, and she doesn't care for it one bit. Her Chicago neighborhood is gentrifying and her chores have doubled since her sister, Lorena, left for college. The only constant is Abuela and Mami's code of silence around her cousin Natasha—who vanished in the Dominican Republic fifty years ago during the Trujillo dictatorship.
When Pilar hears that Lorena's professor studies such disappearances, she hops on the next train to take matters into her own hands. After snooping around the professor's empty office, she discovers a folder with her cousin's name on it . . . and gets sucked into the blank page within.
She lands on Zafa, an island swarming with coconut-shaped demons, butterfly shapeshifters, and a sinister magical prison where her cousin is being held captive. Pilar will have to go toe-to-toe with the fearsome Dominican boogeyman, El Cuco, if she has any hope of freeing Natasha and getting back home.
*Librarian note: The first book of this series is set on Zafa, a fantastical island that incorporates elements of Dominican culture and mythology. The second book of the series is set in the Dominican Republic.
Image

Image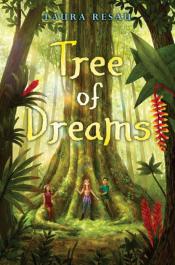 Tree of Dreams by Laura Resau [2019]
Setting: Ecuador
Suggested age range: 9-12 years
Twelve-year-old Coco Hidden has grown up in her mother's chocolate shop in Colorado, along with her friend Leo de la Cueva, but recently things have not been going well; the shop is failing, and Leo is hanging out with the other boys, and barely wants to talk to her--but when they both win a culinary contest, the two children and their mothers find themselves on a trip to the Amazon in Ecuador, where Coco hopes to find the rare ceiba tree, and where the plight of the native people and their jungle gives her a new perspective and purpose in life.
Image
Image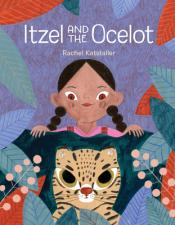 Itzel and the Ocelot by Rachel Katstaller [2022]
Setting: El Salvador
Suggested age range: 3-7 years
A gorgeous picture book inspired by a traditional Central American Indigenous story about a snake with the power to bring the rain, told in lyrical language and evocative art, and subtly conveying an environmental theme.

Itzel listens as her nana tells the story of when the giant snake would be awakened from its sleep: "And first with a whisper that would rustle the leaves, and then with a deep thunderous cry, the giant snake would bring the arrival of the rainy season." But now, since many no longer believe in the snake, her nana says, "It has returned to the place where the water is born." Now, Itzel and her nana are desperate for rain to water their bone-dry crops. So Itzel decides she must find and awaken the snake herself. She sets out in the night alone, but soon she is joined by an ocelot, and a bevy of other jungle creatures in need of the rain. And Itzel worries, is she leading them on a fruitless journey?

This rich, beautifully told folk tale from author and illustrator Rachel Katstaller was inspired by a traditional story she heard growing up in El Salvador. The story features words from an Indigenous language, Nawat, that was once on the verge of extinction and animals native to Central America, including the ocelot who becomes Itzel's guardian spirit. Lush dark-toned illustrations play with shadow and light to evoke the thrilling feel of a night spent deep in the jungle, giving the book a magical quality. An author's note provides further context and a glossary of Spanish and Nawat words. A perfect choice for character education lessons on courage, optimism and perseverance, with an environmental message sure to resonate with today's readers. 
Image

Image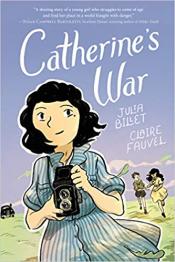 Catherine's War by Julia Billet & Claire Fauvel [2020]
Setting: France
Suggested age range: 8-12 years
At the Sèvres Children's Home outside Paris, Rachel Cohen has discovered her passion—photography. Although she hasn't heard from her parents in months, she loves the people at her school, adores capturing what she sees in pictures, and tries not to worry too much about Hitler's war. But as France buckles under the Nazi regime, danger closes in, and Rachel must change her name and go into hiding.

As Catherine Colin, Rachel Cohen is faced with leaving the Sèvres Home—and the friends she made there—behind. But with her beautiful camera, Catherine possesses an object with the power to remember. For the rest of the war, Catherine bears witness to her own journey, and to the countless heroes whose courage and generosity saved the lives of many, including her own.

Based on the author's mother's own experiences as a hidden child in France during World War II.

Includes a map and photographs of the real Catherine and her wartime experiences, as well as an interview with author Julia Billet.
Image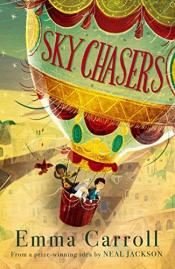 Sky Chasers by Emma Carroll [2018]
Setting: France 
Suggested age range: 8-12 years
The race is on to be the first to discover the secret of flight! Magpie is soon caught up in a world of science, spies, and unruly animals to be the first to passenger in a hot air balloon.
Yesterday, Magpie was one of the best thieves in all of France. But an encounter with a boy dangling from the sky will change her life forever. And even though it ends in disaster, Magpie becomes enthralled by the idea of flying over the rooftops of Paris like the dangling boy: Pierre. His family, the Montgolfiers, are desperate to be the first to discover the secret of flight. And Magpie has ideas, but she also has secrets. Together with Pierre, she'll need to help the Montgolfiers accomplish their dream before her past gets the best of them all.
In a test of bravery, imagination, science, and friendship -- Magpie, Pierre, and their pet birds are in a race against time to get the Montgolfier's in the air before the King and Queen. It'll take two children, a chicken, a duck, and a sheep to help them find the answers. But others, too, are determined to discover the Montgolfiers' invention...
Image

Image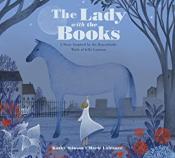 The Lady with the Books: A Story Inspired by the Remarkable Work of Jella Lepman by Kathy Stinson
Setting: Germany
Suggested age range: 4-7 years
Inspired by true events, a fictionalized retelling of how one woman brought a world of books to children in Germany after World War II, and changed their lives forever.

Anneliese and Peter will never be the same after the war that took their father's life. One day, while wandering the ruined streets of Munich, the children follow a line of people entering a building, thinking there may be free food inside. Instead, they are delighted to discover a great hall filled with children's books --- more books than Anneliese can count. Here, they meet the lady with the books, who encourages the children to read as much as they want. And she invites them to come back the next day. Eventually, she will have a greater impact on the children's lives than they could ever have imagined.
 
Image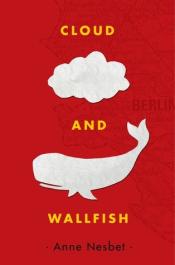 Cloud and Wallfish by Anne Nesbet [2016]
Setting: Germany
Suggested age range: 10-14 years
Noah Keller has a pretty normal life, until one wild afternoon when his parents pick him up from school and head straight for the airport, telling him on the ride that his name isn't really Noah and he didn't really just turn eleven in March. And he can't even ask them why — not because of his Astonishing Stutter, but because asking questions is against the newly instated rules. (Rule Number Two: Don't talk about serious things indoors, because Rule Number One: They will always be listening).

As Noah—now "Jonah Brown"—and his parents head behind the Iron Curtain into East Berlin, the rules and secrets begin to pile up so quickly that he can hardly keep track of the questions bubbling up inside him: Who, exactly, is listening — and why? When did his mother become fluent in so many languages? And what really happened to the parents of his only friend, Cloud-Claudia, the lonely girl who lives downstairs?
Image

Image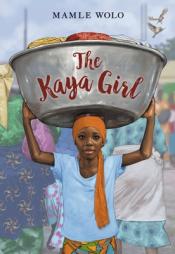 The Kaya Girl by Mamle Wolo [2012]
Setting: Ghana
Suggested age range: 8-12 years
Writing with effortlessly engaging prose, Wolo showcases the interweaving layers of Ghanaian culture to create a prismatic, multifaceted world in which two young girls, against all odds, are able to find each other.
 
When Faiza, a Muslim migrant girl from northern Ghana, and Abena, a wealthy doctor's daughter from the south, meet by chance in Accra's largest market, where Faiza works as a porter or kaya girl, they strike up an unlikely and powerful friendship that transcends their social inequities and opens up new worlds to them both.
 
Set against a backdrop of class disparity in Ghana, The Kaya Girl has shades of The Kite Runner in its unlikely friendship, and of Slumdog Millionaire as Faiza's life takes unlikely turns that propel her thrillingly forward. As, over the course of the novel, Abena awakens to the world outside her sheltered, privileged life, the novel explores a multitude of awakenings and the opportunities that lie beyond the breaking down of barriers. This is a gorgeously transporting work, offering vivid insight into two strikingly diverse young lives in Ghana.
Image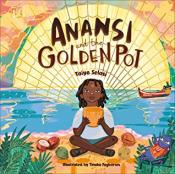 Anansi and the Golden Pot by Taiye Selasi [2022]
Setting: Ghana
Suggested age range: 3-5 years
Award-winning author of Ghana Must Go, Taiye Selasi, reimagines the story of Anansi, the much-loved trickster, for a new generation. Kweku has grown up hearing stories about the mischievous spider Anansi. He is given the nickname Anansi by his father because of his similarly cheeky ways. On a holiday to visit his beloved Grandma in Ghana, Anansi the spider and Anansi the boy meet, and discover a magical pot that can be filled with whatever they want. Anansi fills it again and again with his favorite red-red stew, and eats so much that he feels sick. Will he learn to share this wonderful gift?
 
Image

Image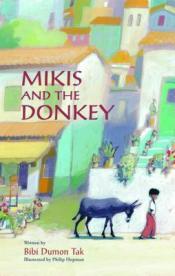 Mikis and the Donkey by Bibi Dumon Tak [2011]
Setting: Greece
Suggested age range: 8-12 years
One day, Mikis's grandfather has a surprise for him: a new donkey waiting! Mikis falls in love with the creature, but his grandparents tell him that the donkey is a working animal, not a pet. However, they still let Mikis choose her name -- Tsaki -- and allow the two of them to spend their Sundays together. Mikis and Tsaki soon become fast friends, and together the two have some grand adventures. Eventually, both Mikis and his grandfather learn a bit more about what exactly it means to care for another creature.
 
Looking for more? Check out our previous installment here:
Around the World in Children's Books: A - C
All descriptions adapted from publisher