Image

September 15 - October 15 marks Hispanic Heritage Month, a celebration of the culture, contributions, and histories of American citizens whose ancestors came from Spain, Mexico, the Caribbean, and Central and South America. Originally observed as Hispanic Heritage Week starting in 1968, the celebration was expanded in 1988 by President Ronald Reagan to cover a 30-day period that included the independence days for Latin American countries, as well as Mexico and Chile.
There have been numerous contributions and notable firsts made by Hispanic Americans throughout history. Joseph Marion Hernández was the first Hispanic person elected as a representative to the United States Congress, representing the Territory of Florida in 1822 and 1823. Famous guitarist Carlos Santana was the first Hispanic American inducted into the Rock and Roll Hall of Fame. Antonia Coello Novello was the first woman and Hispanic person to serve as Surgeon General, helping to develop the National Hispanic/Latino Health Initiative to improve health care education and services for Hispanic Americans. Mexican-American author Matt de la Peña was the first Hispanic American to win the John Newbery Medal, which recognizes authors who have made prominent contributions to American literature for children. Many of his works are available through the library. 
These are only a few of the incredible accomplishments and contributions made by Hispanic Americans throughout history. You can find more information about Hispanic Americans through the World Book database. Search the library catalog and Libby for books by Hispanic authors. 
Interested in comics and superheroes? Read up on a few of the Latino superheroes you can find in comics. 
Learn Spanish for free with your library card through Transparent Language. The library also has a variety of language-learning books, DVDs, audiobooks, and downloadable materials for all ages available for checkout.  
Spanish Conversation Club
2nd and 4th Tuesdays, 5:30 p.m. at Millhopper Branch
Are you learning Spanish? Join us for casual conversation practice.
Family Film: Cine Para Niños
Saturday, Sept. 16 and 23, 2 p.m. at Headquarters Library
The library is partnering with the Latina Women's League to show two movies during Hispanic Heritage Month. Sept. 16th: Coco; Sept. 23rd: Encanto.
Millhopper Book Club
Tuesday, Oct. 3, 1 p.m. at Millhopper Branch
Come enjoy discussing newer fiction and nonfiction titles. In correlation with Hispanic Heritage Month, this month's book is, "The Wind Knows My Name" by Isabel Allende.
---
Image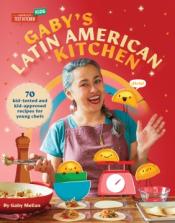 Image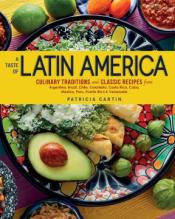 Bring Latin recipes into your kitchen with a variety of cookbooks. 
Gaby's Latin American Kitchen - Gaby Melian
Celebrity Chef Gaby Melian brings you into her kitchen to teach the best recipes she's learned from all over Latin America. From desayuno (breakfast) to cena (dinner), merienda (snacks) to postre (dessert), your young chef will be a pro in no time. 
A Taste of Latin America - Patricia Cartin
Real Latin American food is unpredictable, flavorful, and a celebration of fresh tropical fruits, vegetables, and meats. Cartin presents a broad menu that will take you on a tasting tour of ten countries. All of the ingredients can be sourced at your local grocery store, so why not follow you taste buds south?
---
Image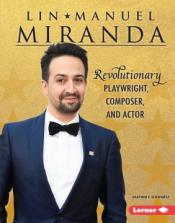 Image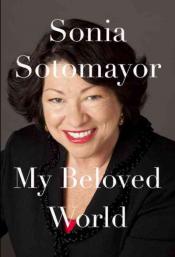 Explore Gale in Context: Biography for biographical information about famous Hispanic Americans. 
My Beloved World - Sonia Sotomayor
"The first Hispanic and third woman appointed to the United States Supreme Court, Sonia Sotomayor has become an instant American icon. Now, with a candor and intimacy never undertaken by a sitting Justice, she recounts her life from a Bronx housing project to the federal bench, a journey that offers an inspiring testament to her own extraordinary determination and the power of believing in oneself." (Disponible en Español)
Lin-Manuel Miranda: Revolutionary Playwright, Composer, and Actor - Heather E. Schwartz
"Playwright and Broadway star Lin-Manuel Miranda is best known as the mind behind the smash-hit musical Hamilton. This title explores Hamilton and Miranda's other works, as well as his life off-stage."
---
Image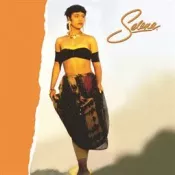 Image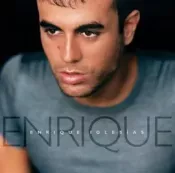 Check out our Latin music collection or download an album through hoopla with your library card. 
Selena Quintanilla-Perez, known simply as Selena, was a Mexican American singer, fashion designer, and cultural icon often been referred to as the "Queen of Tejano Music." She was raised with the realities and struggles of being Mexican American where neither culture fully embraces or accepts you, and has become an icon of Mexican American and/or Chicano identity.
Ballad singer Enrique Iglesias mailed audition samples to prospective record companies under an alias while hiding his musical aspirations from his father, a prominent singer, in an effort to reach his dreams through his own talent. He signed a recording contract exclusively on his own merits, confidently settling into his career as a singer and songwriter with a personal musical style. 
---
Image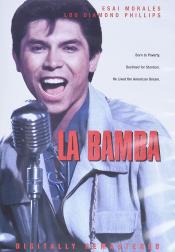 Image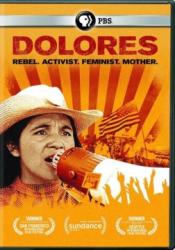 Check out a variety of DVDs available for educational or entertainment purposes. 
"Dolores Huerta is among the most important, yet least known, activists in American history. An equal partner in co-founding the first farm workers unions with Cesar Chavez, her enormous contributions have gone largely unrecognized. Dolores tirelessly led the fight for racial and labor justice, becoming one of the most defiant feminists of the twentieth century."
"The life of rock and roll legend Ritchie Valens bursts across the screen in this celebrated, music-filled movie with star-making performances. Depicts the 17-year-old Mexican-American's rocket rise to fame from field laborer to rock star."
Check out music from Ritchie Valens on hoopla.
Descriptions adapted from the publisher.