Image
Sometimes it takes a different performer to transform a good song into a great song. In September, we asked our patrons and staff "What cover song do you like better than the original version?"
We met online on Tuesday, September 28, at noon to share and discuss these songs in our monthly music discussion group, Music Talk. The full Music Talk: Undercover playlist is now up on Spotify and you can follow Alachua County Library District's account for more playlists to come. Find many of the music CDs with these songs in our catalog.
"Billie Jean" by The Civil Wars, original by Michael Jackson
"I don't typically like MJ covers, and 'Billie Jean' is my favorite of his songs… but this one took it in a really unique direction and I think by transforming it so much, they made the song their own. It's just a really great take on a classic." - Sean W.
Image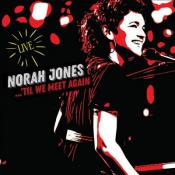 "Black Hole Sun" by Norah Jones, original by Soundgarden
"Nora Jones does an intense live cover of Soundgarden's 'Black Hole Sun.' I loved the song because it's Norah Jones, a fusion pianist, doing a cover of a legendary grunge metal band song. The song takes on a whole new feeling with its eerie dissonance." - Shane S.
"Blinded by the Light" by Manfred Mann's Earth Band, original by Bruce Springsteen
"As much as I love the Boss, I prefer the cover. It's gotten so much radio play, and it's the more popular of the two, but Springsteen's more mellow version is worthy of recognition in its own right." - Odette H.
Image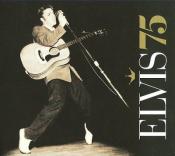 "Blue Suede Shoes" by Elvis, original by Carl Perkins
"IT'S ELVIS!!!!  But seriously, it's a more seamless toe-tapping version." – Demaris H.
"Don't Stop Me Now" by The Regrettes, original by Queen
"It's hard to compete with Freddy Mercury, but The Regrettes do an amazing job of keeping the intensity and pace of this hit up." - Meagan B.
Image
"For Once in My Life" by  Stevie Wonder, original by Tony Bennett
"It was on Freegal that I discovered the video of both of them breathing into and creating yet a third rendition of the song! What a treat it was for me to hear that." - Diane J.
"God Only Knows" by BBC Music, original by the Beach Boys
"I adore the BBC Music cover of the Beach Boys' 'God Only Knows.' All of those amazing artists doing those marvelous harmonies and it just makes me so happy." - Lisa F.
Image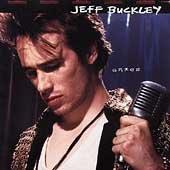 "Hallelujah" by Jeff Buckley, original by Leonard Cohen
"Gives me chills every single time I hear it. Cohen may have written the song, but Buckley transformed it into an experience." - Janna H.
"Happy Together" by Slothrust, original by The Turtles
"Spooky vibes galore in this heavy rendition of Happy Together makes it so fun. 'Sex and Candy' on their cover album is also amazing." - Meagan B.
"Helter Skelter" by Siouxsie and the Banshees, original by The Beatles
"Normally, the Beatles would always rule, but this version feels more true to the spirit of the song." - Melissa J.
Image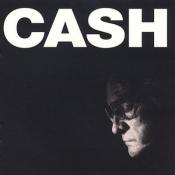 "Hurt" by Johnny Cash, original by Nine Inch Nails
"In 2002, when Johnny Cash covered Trent Reznor's 1995 song 'Hurt,' he imbued the lyrics with the depth and urgency of someone nearing the end of their life. When Reznor watched Cash's music video of 'Hurt' for the first time, he said, 'Wow. I just lost my girlfriend, because that song isn't mine anymore. The power of that song is heightened when you realize Johnny Cash would pass away less than a year later at the age of 71." - Teague F.
"Johnny Cash completely transforms that song into an ache you can feel bone deep." - Rachelle M.
"I think this is my favorite cover of all time. I think the songwriter himself, Trent Reznor, described it best: 'It really made me think about how powerful music is as a medium and art form. I wrote some words and music in my bedroom as a way of staying sane, about a bleak and desperate place I was in, totally isolated and alone. [Somehow] that winds up reinterpreted by a music legend from a radically different era/genre and still retains sincerity and meaning – different, but every bit as pure.'" - Crissy H.
"I Love Rock 'n' Roll" by Joan Jett & The Blackhearts, original by The Arrows
"My favorite song transformation is 'I Love Rock 'n' Roll.' It was originally written by Alan Merrill and Jake Hooker for their band The Arrows and recorded in 1975. Joan Jett saw them perform the song on TV in the UK. In November 1981, Joan Jett & the Blackhearts released the song as the first single of their album of the same name. The album was their biggest hit, selling over 10 million copies. Versions by other artists have been released, but I will always prefer the Joan Jett version. The song is iconic. It was rare, but inspiring, to hear a female rocker in the 1980's." - Lynda P.
Image
"I Will Always Love You" by Whitney Houston, original by Dolly Parton
"'I Will Always Love You' by Dolly Parton in the 70s, but covered by Whitney Houston in 1992 for The Body Guard soundtrack. Parton's song was nice, but with Houston's voice, the lyrics soared.  I still can't listen to that song without getting chills due to Houston's skill." – Nicole W. 
"…the ultimate cover of covers." -  Jeanine J.
"Both versions are great, but Whitney's voice is amazing! Whitney makes anyone's song her own." John N.
"I'm on Fire" by Soccer Mommy, original by Bruce Springsteen
"Soccer Mommy's stripped down and almost haunted-sounding take on the song gives it a stronger connection to its own sorrowful lyrics." - Hailey D.
"If It Makes You Happy" by Screaming Females, original by Sheryl Crow
"My all-time favorite cover! The guitar and vocals jut make this so much punchier." - Meagan B.
"Killing Me Softly" By Fugees, first well-known version by Roberta Flack, original by Lori Lieberman
"Lauryn Hill of the Fugees covering 'Killing Me Softly with His Song' is the pinnacle of a cover to me. It's originally written and performed by Lori Lieberman, but it was covered by Roberta Flack who I think turned a fairly folks-y song into a beautiful soulful ballad with R&B elements. Lauryn took that and added some more soul and sadness, as well as hip-hop with the additional rap track. Honestly it's the best of all the versions, no doubt about it." - Assh A.
Image
"Lake of Fire" by Nirvana, original by Meat Puppets
"For a song described as a 'toss off' by its writer, Curt Kirkwood, one would be surprised a band would turn their attentions to it. But as it turns out, Nirvana's lead singer, Kurt Cobain, was a huge Meat Puppets fan and thankfully that love is transferred to the passion in which Cobain and Nirvana perform this song." - Rachelle M.
"Landslide" by Miley Cyrus, original by Fleetwood Mac
"I just love her voice. I didn't care for the song until I heard Miley sing it. I'm positive this will be an unpopular opinion." - Demaris
"Mad World" by Gary Jules, original by Tears for Fears
"I like the Tears for Fears version, too, but this version is haunting." - Melissa J.
"Nothing Compares 2 U" by Sinead O'Connor, original by The Family (or demo by Prince)
"Prince was brilliant and worked harder than almost anyone in music, but I don't understand his decision to lift a page from 'Strawberry Fields Forever' with that Mellotron. It just doesn't work for me, at all. He handed it off to The Family and they did it better, and then Sinead O'Connor came along and did it better still." - John J.
"Pursuit of Happiness" by Lissie, original by Kid Cudi
"A really great cover is Lissle's cover of Kid Cudi's song 'Pursuit of Happiness' - specifically Live at Brighton. This lady sings her heart out on this song and I play it on repeat often. Kid Cudi's version has a mellow feeling you get after a long night of hard debauchery – sort of dizzy at the end. Whereas Lissie's version is the complete opposite of that. It is fast, fun, and still hits hard where it needs to. Here you get the feeling of driving fast at night with the windows down, feeling invincible and mighty fine." - Jeanine J.
"Rebel Girl" by The Linda Lindas, original by Bikini Kill
"Internet-famous for their appearance in the movie adaptation of the book Moxie, the Linda Lindas music video in a library was the best!" - Meagan B.
"Smells Like Teen Spirit" by Malia J, original by Nirvana
"The original Nirvana track is amazing, there's no question there, but there's something haunting and chilling about this cover. It transcends beyond being a simple cover of the classic grunge track, and truly becomes its own song." - Natalie P.
"Starships" by the cast of Glee, original by Nicki Minaj
"I am a big fan of Glee cover songs since they do a good job of cleaning up the language without leaving weird empty spots like most radio versions do. One of the best examples of this is 'Starships.'" - Sammi H.
Image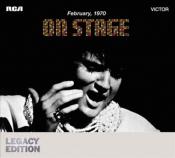 "Sweet Caroline" by Elvis Presley, original by Neil Diamond
"I just happened to hear Elvis's version on the radio one day, and I loved it. I never liked Neil's version of it, and I can't stand that hokey three notes that crowds seem to love. But when Elvis sings the song, his stirring voice brings a whole different experience. Incidentally, the real Caroline in the original 1962 song is Caroline Kennedy." - Fiona L.
"Tainted Love" by Soft Cell, original by Gloria Jones
"The original feels rushed and the music seems like it doesn't fit the lyrics. Soft Cell sings this song like it was made for them." - Demaris H.
Image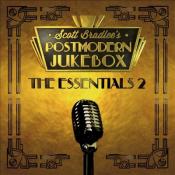 "Toxic" by Dani Armstrong of Postmodern Jukebox, original by Britney Spears
"I saw her perform this live, and she hits some beautiful high notes on the line that starts, "Too high, can't come down." I never cared about any of Britney Spears' songs, but I love Postmodern Jukebox's version of this one. It's sultry and mesmerizing." - Fiona L.
"Valerie" by Mark Ronson ft. Amy Winehouse, original by The Zutons
"When I first heard this song, I had no idea it was a cover. Winehouse makes it her own. Also, it makes me miss what we could have gotten from her if she didn't pass away so young." - Janna H.
Image
"When the Levee Breaks" by Led Zeppelin, original by Kansas Joe McCoy and Memphis Minnie
"I'm not generally in favor of praising serial plagiarists, but in my opinion Led Zeppelin's 'When the Levee Breaks' blows the original out of the water (no pun intended). Kansas Joe McCoy and Memphis Minnie's version is a jaunty country blues song (and, if 'Hey Ya' and 'Pumped Up Kicks' are any indication, it's easy to sing along to a happy-sounding song without thinking about the lyrics). Led Zeppelin took a different approach, building an undeniable sense of foreboding. I think you could listen to the original without feeling anything; I'm not sure it's possible with the cover." - John J.
Some other favorite cover songs:
"Hard to Handle" by The Black Crowes, "Holy Diver" by Killswitch Engage, "How Can You Mend A Broken Heart" by Al Green, "Just Breathe" by Willie Nelson, "Just Like Tom Thumb's Blues" by Nina Simone, "Respect" by Aretha Franklin, "Smooth Criminal" by Alien Ant Farm, "Wichita Lineman" by The Meters