Image
In astrology, Aries signs are ruled by the planet Mars. Born between March 20 and April 18, Aries are generally extroverted, ambitious, confident and competitive people. Because of this they often make good leaders! Aries tend to gravitate toward the center of the action, relentless in their pursuit of their goals, though this list can grow or change frequently. They are magnanimous friends, true optimists, and fiercely driven. Here are some great book recommendations for our Aries readers:
Becoming by M

Image
ichelle Obama
In her memoir, Michelle Obama invites readers into her world, chronicling the experiences that have shaped her—from her childhood on the South Side of Chicago to her years as an executive balancing the demands of motherhood and work, to her time spent at the world's most famous address. With unerring honesty and lively wit, she describes her triumphs and her disappointments, both public and private, telling her full story as she has lived it—in her own words and on her own terms.
Image
The School of Greatness by Lewis Howes
In The School of Greatness, Howes shares the essential tips and habits he gathered in interviewing "the greats" on his popular podcast of the same name. The masters of greatness are not successful because they got lucky or are innately more talented, but because they applied specific habits and tools to embrace and overcome adversity in their lives.
Image
The Hunger Games by Suzanne Collins
"The Hunger Games": a fight to the death on live TV, the punishment for the districts' failed uprising long ago. Sixteen-year-old Katniss Everdeen, who lives alone with her mother and younger sister, regards it as a death sentence when she is forced to represent her district in the Games. The terrain, rules, and level of audience participation may change but one thing is constant: kill or be killed.
Image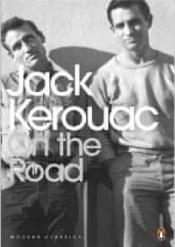 On the Road by Jack Kerouac
This book tells the story of two friends whose cross-country road trips are a quest for meaning and true experience. Written with a mixture of naiveté and wild ambition, On the Road is the quintessential American vision of freedom and hope.
Image
Endgame: The Calling by James Frey
"Twelve thousand years ago, they came. They descended from the sky amid smoke and fire, and created humanity and gave us rules to live by. They needed gold and they built our earliest civilizations to mine it for them. When they had what they needed, they left. But before they left, they told us someday they would come back, and when they did, a game would be played. A game that would determine our future. This is Endgame."
Image
The Book of Joan by Lidia Yuknavitch
A riveting tale of destruction and love found in the direst of places—even at the extreme end of post-human experience—Lidia Yuknavitch's The Book of Joan raises questions about what it means to be human, the fluidity of sex and gender, and the role of art as means for survival.
Image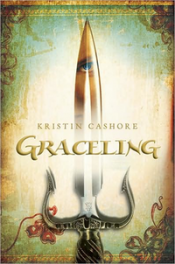 Graceling by Kristin Cashore
Katsa has been able to kill a man with her bare hands since she was eight—she's a Graceling, one of the rare people in her land born with an extreme skill. As niece of the king, she should be able to live a life of privilege, but Graced as she is with killing, she is forced to work as the king's thug. She never expects to fall in love. She never expects to learn the truth behind her Grace – or the terrible secret that lies hidden far away.
Image
The Witches are Coming by Lindy West
From the moment powerful men started falling to the #MeToo movement, the lamentations began: this is feminism gone too far, this is injustice, this is a witch hunt. In The Witches Are Coming, firebrand author of the New York Times bestselling memoir and now critically acclaimed Hulu TV series Shrill, Lindy West, turns that refrain on its head. You think this is a witch hunt? Fine. You've got one.
Image
The Song of Achilles by Madeline Miller
Profoundly moving and breathtakingly original, this rendering of the epic Trojan War is a dazzling feat of the imagination, a devastating love story, and an almighty battle between gods and kings, peace and glory, immortal fame and the human heart.
Image
The Power by Naomi Alderman
In this book, the world is a recognizable place: there's a rich Nigerian boy who lounges around the family pool; a foster kid whose religious parents hide their true nature; an ambitious American politician; a tough London girl from a tricky family. But then a vital new force takes root and flourishes, causing their lives to converge with devastating effect. Teenage girls now have immense physical power. They can cause agonizing pain and even death. And, with this small twist of nature, the world drastically resets.
Image
Elantris by Brandon Sanderson
Elantris – the shining city of Arelon – was built on magic. But ten years ago the magic inexplicably began to fade and Elantris began to rot. Now Arelon's shattered citizens face domination by a powerfuly militant religious empire while still mourning the abrupt loss of their crown prince. Can his betrothed, the young Princess Serene, pick up the pieces to unite the people of Elantris, rediscover the lost magic, and protect her new kingdom against those who would destroy it?