Image
The earth sign Virgo is ruled by the planet Mercury and represented by the Maiden. Born between August 22 and September 21, Virgos are highly analytical, inquisitive, methodical perfectionists. They are often characterized by their spontaneous helpfulness, humility, and a general compulsion to create order out of chaos. Virgos may often give an outward impression of calm authority while internally feeling keenly aware of their own restless, controlled intensity and desire to be rearranging or improving. They are generally ambitious, but not just for money; they want to know more, gain in wisdom, and put this wisdom to practical use. Virgos' symbol – the Maiden – stands for purity of purpose. This can be seen in their desire to utilize the gifts they possess to nourish the world around them. Below is a list of great recommendations for our Virgo readers:
Image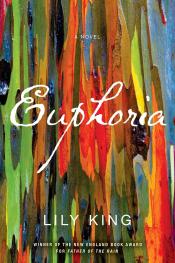 Euphoria
by Lily King
In 1933, three young, gifted anthropologists are thrown together in the jungle of New Guinea. They are Nell Stone, fascinating, magnetic and famous for her controversial work studying South Pacific tribes, her intelligent and aggressive husband Fen, and Andrew Bankson, who stumbles into the lives of this strange couple and becomes totally enthralled. Within months the trio are producing their best work ever, but soon a firestorm of fierce love and jealousy begins to burn out of control, threatening their bonds, their careers, and, ultimately, their lives.
Image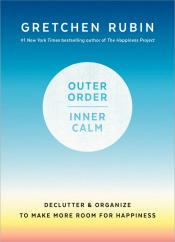 Outer Order, Inner Calm
by Gretchen Rubin
Creating order can make our lives happier, healthier, more productive, and more creative. But for most of us, a rigid, one-size-fits-all solution doesn't work. When we tailor our approach to suit our own particular challenges and habits, we can find inner calm. With a sense of fun, and a clear idea of what's realistic for most people, Rubin suggests dozens of manageable tips and tricks for creating a more serene, orderly environment. By getting rid of things we don't use, don't need, or don't love, we free our minds (and our shelves) for what we truly value.
Image
Little Women
by Louisa May Alcott
Here are talented tomboy and author-to-be Jo, tragically frail Beth, beautiful Meg, and romantic, spoiled Amy, united in their devotion to each other and their struggles to survive in New England during the Civil War. This novel explores such timeless themes as love and death, war and peace, the conflict between personal ambition and family responsibilities, and the clash of cultures between Europe and America.
Image
One Day in December
by Josie Silver
Laurie is pretty sure love at first sight doesn't exist anywhere but the movies. But then, through a misted-up bus window one snowy December day, she sees a man who she knows instantly is the one. Their eyes meet, there's a moment of pure magic...and then her bus drives away. Laurie spends a year scanning every bus stop and cafe in London for him but doesn't find him. Instead they "reunite" at a Christmas party, when her best friend Sarah giddily introduces her new boyfriend to Laurie. It's Jack, the man from the bus. What follows for Laurie, Sarah and Jack is ten years of friendship, heartbreak, missed opportunities, roads not taken, and destinies reconsidered.
Image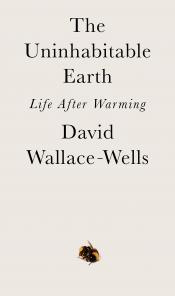 The Uninhabitable Earth
by David Wallace-Wells
The Uninhabitable Earth is both a travelogue of the near future and a meditation on how that future will look to those living through it—the ways that warming promises to transform global politics, the meaning of technology and nature in the modern world, the sustainability of capitalism and the trajectory of human progress. It is also an impassioned call to action. For just as the world was brought to the brink of catastrophe within the span of a lifetime, the responsibility to avoid it now belongs to a single generation—today's.
Image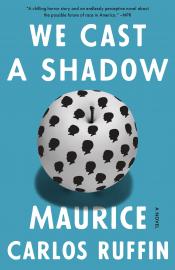 We Cast a Shadow
by Maurice Carlos Ruffin
"You can be beautiful, even more beautiful than before." This is the seductive promise of Dr. Nzinga's clinic, where anyone can get their lips thinned, their skin bleached, and their nose narrowed. A complete demelanization will liberate you from the confines of being born in a black body—if you can afford it. This electrifying, hallucinatory novel is at once a keen satire of surviving racism in America and a profoundly moving family story. At its center is a father who just wants his son to thrive in a broken world. We Cast a Shadow fearlessly shines a light on the violence we inherit, and on the desperate things we do for the ones we love.
Image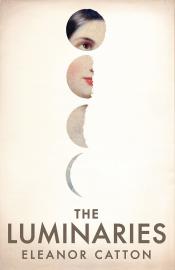 The Luminaries
by Eleanor Catton
It is 1866, and young Walter Moody has come to make his fortune upon the New Zealand goldfields. On the stormy night of his arrival, he stumbles across a tense gathering of twelve local men who have met in secret to discuss a series of unexplained events; a wealthy man has vanished, a prostitute has tried to end her life, and an enormous fortune has been discovered in the home of a luckless drunk. Moody is soon drawn into the mystery, a network of fates and fortunes that is as complex and exquisitely ornate as the night sky. 
Image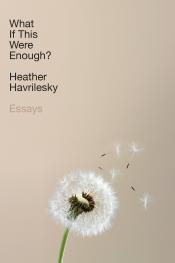 What if This Were Enough?
by Heather Havrilesky
What If This Were Enough? is a mantra and a clarion call. In its chapters – many of them original to the book, others expanded from their initial publication – Havrilesky takes on those cultural forces that shape us. From the enforced cheer of American life to the celebration of survivalism, from the allure of materialism to our misunderstandings of romance and success, Havrilesky deconstructs some of the most poisonous and misleading messages we ingest today, all the while suggesting new ways we might navigate our increasingly bewildering world.
Image
The Man in the High Castle
by Philip K. Dick
It's America in 1962. Slavery is legal once again. The few Jews who still survive hide under assumed names. In San Francisco, the I Ching is as common as the Yellow Pages. All because some twenty years earlier the United States lost a war—and is now occupied by Nazi Germany and Japan.
Image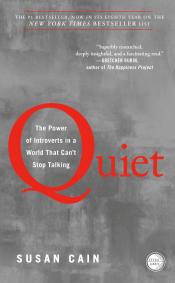 Quiet
by Susan Cain
In Quiet, Susan Cain argues that we dramatically undervalue introverts and shows how much we lose in doing so. It is to introverts—Rosa Parks, Chopin, Dr. Seuss, Steve Wozniak—that we owe many of the great contributions to society. She charts the rise of the Extrovert Ideal throughout the twentieth century and explores how deeply it has come to permeate our culture. She also introduces us to successful introverts—from a witty, high-octane public speaker who recharges in solitude after his talks, to a record-breaking salesman who quietly taps into the power of questions. Passionately argued, superbly researched, and filled with indelible stories of real people, this book has the power to permanently change how we see introverts and, equally important, how they see themselves.