Image

Wendy's pick was...
My Sweet Girl by Amanda Jayatissa [2021]
Image
Paloma thought her perfect life would begin once she was adopted and made it to America, but she's about to find out that no matter how far you run, your past always catches up to you…

Ever since she was adopted from a Sri Lankan orphanage, Paloma has had the best of everything—schools, money, and parents so perfect that she fears she'll never live up to them.

Now at thirty years old and recently cut off from her parents' funds, she decides to sublet the second bedroom of her overpriced San Francisco apartment to Arun, who recently moved from India. Paloma has to admit, it feels good helping someone find their way in America—that is until Arun discovers Paloma's darkest secret, one that could jeopardize her own fragile place in this country.

Before Paloma can pay Arun off, she finds him face down in a pool of blood. She flees the apartment but by the time the police arrive, there's no body—and no evidence that Arun ever even existed in the first place.

Paloma is terrified this is all somehow tangled up in the desperate actions she took to escape Sri Lanka so many years ago. Did Paloma's secret die with Arun or is she now in greater danger than ever before?
Courtney's pick was...
Take More Vacations: How to Search Better, Book Cheaper, and Travel the World by Scott Keyes [2021]
Image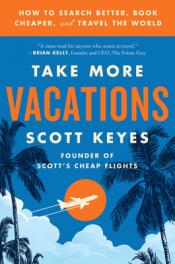 In normal times, travel is one of the most popular escapes, a perennial top New Year's resolution. Although 2020 has been anything but a great year for travel, once it's safe again we'll all be eager to make up for lost time. When that day comes, Scott Keyes will be there to make sure we never overpay for flights again. After all, vacations are supposed to be fun escapes, but the confusion of buying flights—not knowing when to book, where to buy, what to pay, or where to go—can erode the joy of travel.

Though airfare can be unpredictable, it's not indecipherable. With an understanding of how airfare works and a new strategy for planning vacations, anyone can get up and go. Take More Vacations will first explain what's stopping us from traveling as much as we want to and the cognitive biases that push us to overpay for flights. Readers will discover why the traditional way of planning vacations undercuts our ability to enjoy them, and how a new approach can lead to cheaper fares and more trips.

Next, Keyes explains why cheap flights never have to be inconvenient flights, and all the steps you can take to get a good fare even when you don't have flexibility. He lays out practical advice on when and where to book, the hidden reason to avoid budget airlines, and the surprising best week for international travel. He debunks myths (don't bother clearing your cookies), explains why airlines regularly sell $300 roundtrip flights to Europe, and shows how small airports actually get the best deals.

Imagine if vacation planning was as fun as the trip itself. Take More Vacations challenges the conventional wisdom that it costs thousands of dollars to fly overseas and shows readers how to make previously unthinkable trips possible.
Janna's pick was...
One Last Stop by Casey McQuiston [2021]
Image
For cynical twenty-three-year-old August, moving to New York City is supposed to prove her right: that things like magic and cinematic love stories don't exist, and the only smart way to go through life is alone. She can't imagine how waiting tables at a 24-hour pancake diner and moving in with too many weird roommates could possibly change that. And there's certainly no chance of her subway commute being anything more than a daily trudge through boredom and electrical failures.

But then, there's this gorgeous girl on the train.

Jane. Dazzling, charming, mysterious, impossible Jane. Jane with her rough edges and swoopy hair and soft smile, showing up in a leather jacket to save August's day when she needed it most. August's subway crush becomes the best part of her day, but pretty soon, she discovers there's one big problem: Jane doesn't just look like an old school punk rocker. She's literally displaced in time from the 1970s, and August is going to have to use everything she tried to leave in her own past to help her. Maybe it's time to start believing in some things, after all.

Casey McQuiston's One Last Stop is a magical, sexy, big-hearted romance where the impossible becomes possible as August does everything in her power to save the girl lost in time.
Susan's pick was...
The Everything Weeknight Gluten-Free Cookbook: Includes Fish Tacos with Tropical Fruit Salsa, Quinoa Angel Hair with Bolognese Sauce, Ginger-Teriyaki Flank Steak, Barbecue Chicken Pizza, Cherry Oat Crisp...and Hundreds More! by Claire Gallam [2014]
Image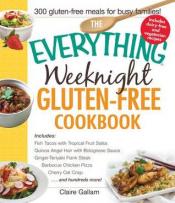 Hundreds of gluten-free meals for every night of the week!

Cooking creative, wholesome, and delicious meals on a nightly basis is a challenging feat for most of us. If you suffer from some degree of gluten intolerance, you may find the challenge even greater--but The Everything Weeknight Gluten-Free Cookbook can help! With 300 quick and flavorful recipes, you'll discover a variety of meals your family will love, whether you strictly follow the diet or just want to reap the health benefits of a gluten-free lifestyle. Featuring effortless whole-food recipes like:
Spicy Vegetarian Chili
Baked Mushroom and Fontina Risotto
Beef and Broccoli Stir-Fry
Hot and Spicy Turkey Meatballs
Parmesan-Crusted Tilapia
Stovetop Oatmeal Fudge Cookies
No time? No problem! Most recipes can be made in forty-five minutes or less. In addition, some utilize the slow cooker for hands-off cooking, and others are simple make-ahead meals. With this collection in hand, you'll be in and out of the kitchen every night with a delicious gluten-free meal the whole family will love.
Cameron's pick was...
Springer Mountain: Meditations on Killing and Eating by Wyatt Williams [2021]
Image
Based on years of investigative reporting, Wyatt Williams offers a powerful look at why we kill animals and why we eat meat. In order to understand why we eat meat, restaurant critic and journalist Wyatt Williams narrates his time spent investigating factory farms, learning to hunt game, working on a slaughterhouse kill floor, and partaking in Indigenous traditions of whale eating in Alaska, while charting the history of meat eating and vegetarianism.

Williams shows how mysteries springing up from everyday experiences can lead us into the big questions of life while examining the irreconcilable differences between humans and animals. Springer Mountain is a thought-provoking work, one that reveals how what we eat tells us who we are.
Sean's pick was...
Certain Dark Things by Silvia Moreno-Garcia [2016]
Image
Welcome to Mexico City, an oasis in a sea of vampires. Domingo, a lonely garbage-collecting street kid, is just trying to survive its heavily policed streets when a jaded vampire on the run swoops into his life. Atl, the descendant of Aztec blood drinkers, is smart, beautiful, and dangerous. Domingo is mesmerized.

Atl needs to quickly escape the city, far from the rival narco-vampire clan relentlessly pursuing her. Her plan doesn't include Domingo, but little by little, Atl finds herself warming up to the scrappy young man and his undeniable charm. As the trail of corpses stretches behind her, local cops and crime bosses both start closing in.

Vampires, humans, cops, and criminals collide in the dark streets of Mexico City. Do Atl and Domingo even stand a chance of making it out alive? Or will the city devour them all?
Jen's pick was...
The Witch of Willow Hall by Hester Fox [2018]
Image
Take this as a warning: if you are not able or willing to control yourself, it will not only be you who suffers the consequences but those around you, as well.

New Oldbury, 1821

In the wake of a scandal, the Montrose family and their three daughters—Catherine, Lydia, and Emeline—flee Boston for their new country home, Willow Hall. The estate seems sleepy and idyllic. But a subtle menace creeps into the atmosphere, remnants of a dark history that call to Lydia, and to the youngest, Emeline.

All three daughters will be irrevocably changed by what follows, but none more than Lydia, who must draw on a power she never knew she possessed if she wants to protect those she loves. For Willow Hall's secrets will rise, in the end… 
Christopher's pick was...
Red Rising by Pierce Brown [2014]
Image
Darrow is a Red, a member of the lowest caste in the color-coded society of the future. Like his fellow Reds, he works all day, believing that he and his people are making the surface of Mars livable for future generations.

Yet he spends his life willingly, knowing that his blood and sweat will one day result in a better world for his children.

But Darrow and his kind have been betrayed. Soon he discovers that humanity already reached the surface generations ago. Vast cities and sprawling parks spread across the planet. Darrow—and Reds like him—are nothing more than slaves to a decadent ruling class.

Inspired by a longing for justice, and driven by the memory of lost love, Darrow sacrifices everything to infiltrate the legendary Institute, a proving ground for the dominant Gold caste, where the next generation of humanity's overlords struggle for power. He will be forced to compete for his life and the very future of civilization against the best and most brutal of Society's ruling class. There, he will stop at nothing to bring down his enemies... even if it means he has to become one of them to do so.
Mercedes pick was...
The Black Coast by Mike Brooks [2021]
Image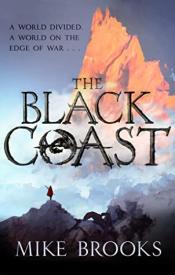 The Black Coast is the start of a series filled with war-dragons, armored knights, sea-faring raiders, dangerous magic and battle scenes.

When the citizens of Black Keep see ships on the horizon, terror takes them, for they know who is coming: for generations, Black Keep has been raided by the fearsome clanspeople of Iwernia. Saddling their war dragons, the Naridans rush to defend their home only to discover that the clanspeople have not come to pillage at all. Driven from their own homeland by the rise of a daemonic despot who prophesies the end of the world, they have come in search of a new home. Meanwhile the wider continent of Narida is lurching toward war. Black Keep is about to be caught in the cross-fire of the coming war for the world – if only its new mismatched society can survive.
CJ's pick was...
Jerusalem: The Biography by Simon Sebag Montefiore [2011]
Image
Jerusalem is the universal city, the capital of two peoples, the shrine of three faiths; it is the prize of empires, the site of Judgement Day and the battlefield of today's clash of civilizations. From King David to Barack Obama, from the birth of Judaism, Christianity and Islam to the Israel–Palestine conflict, this is the epic history of 3,000 years of faith, slaughter, fanaticism and coexistence.

How did this small, remote town become the Holy City, the 'center of the world' and now the key to peace in the Middle East? In a dazzling narrative, Simon Sebag Montefiore reveals this ever-changing city in its many incarnations, bringing every epoch and character blazingly to life. Jerusalem's biography is told through the wars, love affairs and revelations of the men and women – kings, empresses, prophets, poets, saints, conquerors and whores – who created, destroyed, chronicled and believed in Jerusalem. As well as the many ordinary Jerusalemites who have left their mark on the city, its cast varies from Solomon, Saladin and Suleiman the Magnificent to Cleopatra, Caligula and Churchill; from Abraham to Jesus and Muhammad; from the ancient city of Jezebel, Nebuchadnezzar, Herod and Nero to the modern times of the Kaiser, Disraeli, Mark Twain, Rasputin and Lawrence of Arabia.

Drawing on new archives, current scholarship, his own family papers and a lifetime's study, Montefiore illuminates the essence of sanctity and mysticism, identity and empire in a unique chronicle of the city that is believed will be the setting for the Apocalypse. This is how Jerusalem became Jerusalem, and the only city that exists twice – in heaven and on earth.
Beth's pick was...
The Night She Disappeared by Lisa Jewell [2021]
Image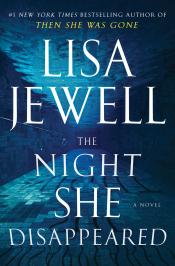 2017: 19 year old Tallulah is going out on a date, leaving her baby with her mother, Kim.

Kim watches her daughter leave and, as late evening turns into night, which turns into early morning, she waits for her return. And waits.

The next morning, Kim phones Tallulah's friends who tell her that Tallulah was last seen heading to a party at a house in the nearby woods called Dark Place.

She never returns.

2019: Sophie is walking in the woods near the boarding school where her boyfriend has just started work as a head-teacher when she sees a note fixed to a tree.

'DIG HERE' . . .

A cold case, an abandoned mansion, family trauma and dark secrets lie at the heart of Lisa Jewell's remarkable new novel.
Tina's pick was...
Unbound: My Story of Liberation and the Birth of the Me Too Movement by Tarana Burke [2021]
Image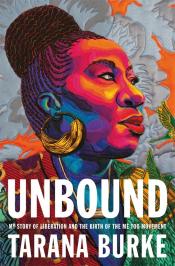 From the founder and activist behind the largest movement of the twentieth and twenty-first centuries, Tarana Burke shares her never before revealed life story of how she first came to say me too and launch one of the largest cultural events in American history.

After a long, difficult day working with young Black girls who had suffered the unimaginable, Tarana tossed in her bed, unable to sleep as a fit of memories intruded into her thoughts. How could she help these girls if she couldn't even be honest with herself and face her own demons? A fitful night led to pages and pages of scribbled notes with two clear words at the top: Me too.

Tarana Burke is the founder and activist behind the largest social movement of the twentieth and twenty-first centuries, the me too movement, but first she had to find the strength to say me too herself. Unbound is the story of how she came to those two words, after a childhood growing up in the Bronx with a loving mother that took a terrible turn when she was sexual assaulted. She became withdrawn and her self split: there was the Tarana that was a good student, model kid, and eager to please young girl, and then there was the Tarana that she hid from everyone else, the one she believed to be bad. The one that would take all the love in her life away if she revealed.

Tarana's debut memoir explores how to piece back together our fractured selves. How to not just bring the me too movement back to empathy, but how to empathize with our past selves, with out bad selves, and how to begin to love ourselves unabashedly. Healing starts with empowerment, and to Tarana empowerment starts with empathy. This is her story of finding that for herself, and then spreading it to an entire world.
Assh's pick was...
The Decagon House Murders by Yukito Ayatsuji [1987]
Image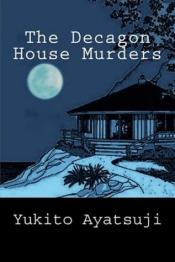 Students from a university mystery club decide to visit an island which was the site of a grisly multiple murder the year before. Predictably, they get picked off one by one by an unseen murderer. Is there a madman on the loose? What connection is there to the earlier murders? The answer is a bombshell revelation which few readers will see coming.

The Decagon House Murders is a milestone in the history of detective fiction. Published in 1987, it is credited with launching the shinhonkaku movement which restored Golden Age style plotting and fair-play clues to the Japanese mystery scene, which had been dominated by the social school of mystery for several decades. It is also said to have influenced the development of the wildly popular anime movement.
Diana's pick was...
Greenlights by Matthew McConaughey [2020]
Image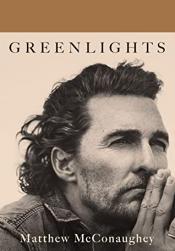 From the Academy Award®–winning actor, an unconventional memoir filled with raucous stories, outlaw wisdom, and lessons learned the hard way about living with greater satisfaction

I've been in this life for fifty years, been trying to work out its riddle for forty-two, and been keeping diaries of clues to that riddle for the last thirty-five. Notes about successes and failures, joys and sorrows, things that made me marvel, and things that made me laugh out loud. How to be fair. How to have less stress. How to have fun. How to hurt people less. How to get hurt less. How to be a good man. How to have meaning in life. How to be more me.

Recently, I worked up the courage to sit down with those diaries. I found stories I experienced, lessons I learned and forgot, poems, prayers, prescriptions, beliefs about what matters, some great photographs, and a whole bunch of bumper stickers. I found a reliable theme, an approach to living that gave me more satisfaction, at the time, and still: If you know how, and when, to deal with life's challenges - how to get relative with the inevitable - you can enjoy a state of success I call "catching greenlights."

So I took a one-way ticket to the desert and wrote this book: an album, a record, a story of my life so far. This is fifty years of my sights and seens, felts and figured-outs, cools and shamefuls. Graces, truths, and beauties of brutality. Getting away withs, getting caughts, and getting wets while trying to dance between the raindrops.

Hopefully, it's medicine that tastes good, a couple of aspirin instead of the infirmary, a spaceship to Mars without needing your pilot's license, going to church without having to be born again, and laughing through the tears.

It's a love letter. To life.

It's also a guide to catching more greenlights - and to realizing that the yellows and reds eventually turn green too.

Good luck.
Linda's pick was...
Mary Jane by Jessica Anya Blau [2021]
Image
In 1970s Baltimore, fourteen-year-old Mary Jane loves cooking with her mother, singing in her church choir, and enjoying her family's subscription to the Broadway Show Tunes of the Month record club. Shy, quiet, and bookish, she's glad when she lands a summer job as a nanny for the daughter of a local doctor. A respectable job, Mary Jane's mother says. In a respectable house.

The house may look respectable on the outside, but inside it's a literal and figurative mess: clutter on every surface, IMPEACHMENT: Now More Than Ever bumper stickers on the doors, cereal and takeout for dinner. And even more troublesome (were Mary Jane's mother to know, which she does not): The doctor is a psychiatrist who has cleared his summer for one important job—helping a famous rock star dry out. A week after Mary Jane starts, the rock star and his movie star wife move in.

Over the course of the summer, Mary Jane introduces her new household to crisply ironed clothes and a family dinner schedule, and has a front-row seat to a liberal world of sex, drugs, and rock-and-roll (not to mention group therapy). Caught between the lifestyle she's always known and the future she's only just realized is possible, Mary Jane will arrive at September with a new idea about what she wants out of life, and what kind of person she's going to be.
CJ's pick was...
The Woman They Could Not Silence: One Woman, Her Incredible Fight for Freedom, and the Men Who Tried to Make Her Disappear by Kate Moore [2021]
Image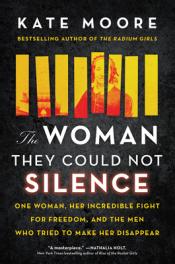 1860: As the clash between the states rolls slowly to a boil, Elizabeth Packard, housewife and mother of six, is facing her own battle. The enemy sits across the table and sleeps in the next room. Her husband of twenty-one years is plotting against her because he feels increasingly threatened - by Elizabeth's intellect, independence, and unwillingness to stifle her own thoughts. So Theophilus makes a plan to put his wife back in her place. One summer morning, he has her committed to an insane asylum.

The horrific conditions inside the Illinois State Hospital in Jacksonville, Illinois, are overseen by Dr. Andrew McFarland, a man who will prove to be even more dangerous to Elizabeth than her traitorous husband. But most disturbing is that Elizabeth is not the only sane woman confined to the institution. There are many rational women on her ward who tell the same story: they've been committed not because they need medical treatment, but to keep them in line - conveniently labeled "crazy" so their voices are ignored.

No one is willing to fight for their freedom and, disenfranchised both by gender and the stigma of their supposed madness, they cannot possibly fight for themselves. But Elizabeth is about to discover that the merit of losing everything is that you then have nothing to lose...
Allison's pick was...
The Missing Treasures of Amy Ashton by Eleanor Ray [2021]
Image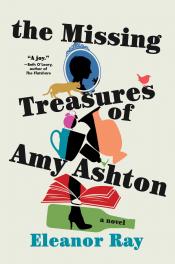 Amy Ashton once dreamed of becoming an artist—of creating beautiful objects. But now she simply collects them. Aquamarine bottles, bright yellow crockery, deep Tuscan red pots (and the odd slow-cooker) take up every available inch of space in her house. Having suffered a terrible tragedy—one she staunchly refuses to let herself think about, thank you very much—she's decided that it's easier to love things than people. Things are safe. Things will never leave you.

But when a new family moves in next door with two young boys, one of whom has a collection of his own, Amy's carefully managed life starts to unravel, prompting her to question why she began to close herself off in the first place. As Amy embarks on a journey back into her past, she has to contend with nosy neighbors, a meddlesome government worker, the inept police, and a little boy whose love of bulldozers might just let Amy open up her heart—and her home—again.

Quirky and charming, big-hearted and moving, The Missing Treasures of Amy Ashton proves that it's never too late to let go of the things that don't matter...and welcome the people who do.
Lisa's pick was...
PopCo by Scarlett Thomas [2009]
Image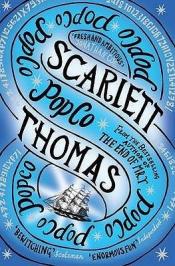 PopCo tells a story of twenty-nine-year-old Alice Butler, a quirky, fiercely intelligent loner with an affinity for secret codes and mathematics. She works for the huge toy company named PopCo, where she creates snooping kids' kits - KidSpy, KidTec and KidCracker. At the company conference Alice and her colleagues are brought into developing the ultimate product for the teenage girls.
Tracey's pick was...
Wolf Gone Wild by Juliette Cross [2020]
Image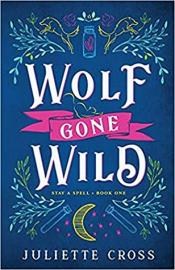 What's the worst thing that can happen to a werewolf? Unable to shift for three months, Mateo Cruz knows all too well. His wolf has taken up residence in his head, taunting him night and day with vividly violent and carnal thoughts. Convinced he's cursed, he needs the help of a powerful witch before he literally goes insane.

​Evie Savoie has always obeyed the house rules of her coven — no werewolves. They're known for being moody and volatile. So, when a distempered, dangerous werewolf strolls into the bar and almost strangles one of her late-night customers, she's ready to bounce him through the door. But the desperation in his eyes when he begs her to help him softens her heart and convinces her to bend the rules.

​What Evie doesn't know is that Mateo's wolf has a mind of his own. And now that she's in his sights, he wants only one thing. Her.
Lucy's pick was...
The Lies of Locke Lamora by Scott Lynch [2006]
Image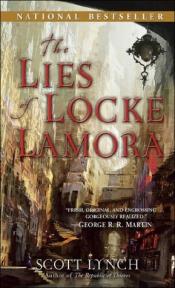 An orphan's life is harsh—and often short—in the mysterious island city of Camorr. But young Locke Lamora dodges death and slavery, becoming a thief under the tutelage of a gifted con artist. As leader of the band of light-fingered brothers known as the Gentleman Bastards, Locke is soon infamous, fooling even the underworld's most feared ruler. But in the shadows lurks someone still more ambitious and deadly. Faced with a bloody coup that threatens to destroy everyone and everything that holds meaning in his mercenary life, Locke vows to beat the enemy at his own brutal game—or die trying.
Danie's pick was...
The Invisible Life of Addie LaRue by V.E. Schwab [2020]
Image
A Life No One Will Remember. A Story You Will Never Forget.

France, 1714: in a moment of desperation, a young woman makes a Faustian bargain to live forever and is cursed to be forgotten by everyone she meets.

Thus begins the extraordinary life of Addie LaRue, and a dazzling adventure that will play out across centuries and continents, across history and art, as a young woman learns how far she will go to leave her mark on the world.

But everything changes when, after nearly 300 years, Addie stumbles across a young man in a hidden bookstore and he remembers her name. 
Laurel's pick was...
The Last Graduate (The Scholomance #2) by Naomi Novik [2021]
Image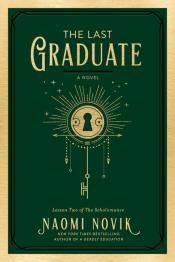 A budding dark sorceress determined not to use her formidable powers uncovers yet more secrets about the workings of her world in the stunning sequel to A Deadly Education, the start of Naomi Novik's groundbreaking crossover series.

At the Scholomance, El, Orion, and the other students are faced with their final year--and the looming specter of graduation, a deadly ritual that leaves few students alive in its wake. El is determined that her chosen group will survive, but it is a prospect that is looking harder by the day as the savagery of the school ramps up. Until El realizes that sometimes winning the game means throwing out all the rules . . .
Read the first in the series here!
Image

Samantha's pick was...
Far From Home by Na'ima B. Robert [2012]
Image
Will I ever see my home again? I do not know.
Will I ever see my father again? I do not know.
Will life ever be the same again? I do not know.
Katie and Tariro are worlds apart but their lives are linked by a terrible secret, gradually revealed in this compelling and dramatic story of two girls grappling with the complexities of adolescence, family and a painful colonial legacy.
14-year-old Tariro loves her ancestral home, the baobab tree she was born beneath, her loving family - and brave, handsome Nhamo. She couldn't be happier. But then the white settlers arrive, and everything changes - suddenly, violently, and tragically.
Thirty-five years later, 14-year-old Katie loves her doting father, her exclusive boarding school, and her farm with its baobab tree in rural Zimbabwe. Life is great. Until disaster strikes, and the family are forced to leave everything and escape to cold, rainy London.
Atmospheric, gripping and epic in scope, Far from Home brings the turbulent history of Zimbabwe to vivid, tangible life.
Guylene's pick was...
Legendborn by Tracy Deonn [2020]
Image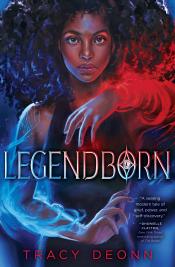 After her mother dies in an accident, sixteen-year-old Bree Matthews wants nothing to do with her family memories or childhood home. A residential program for bright high schoolers at UNC–Chapel Hill seems like the perfect escape—until Bree witnesses a magical attack her very first night on campus.

A flying demon feeding on human energies.

A secret society of so called "Legendborn" students that hunt the creatures down.

And a mysterious teenage mage who calls himself a "Merlin" and who attempts—and fails—to wipe Bree's memory of everything she saw.

The mage's failure unlocks Bree's own unique magic and a buried memory with a hidden connection: the night her mother died, another Merlin was at the hospital. Now that Bree knows there's more to her mother's death than what's on the police report, she'll do whatever it takes to find out the truth, even if that means infiltrating the Legendborn as one of their initiates.

She recruits Nick, a self-exiled Legendborn with his own grudge against the group, and their reluctant partnership pulls them deeper into the society's secrets—and closer to each other. But when the Legendborn reveal themselves as the descendants of King Arthur's knights and explain that a magical war is coming, Bree has to decide how far she'll go for the truth and whether she should use her magic to take the society down—or join the fight.
Alison's pick was...
Image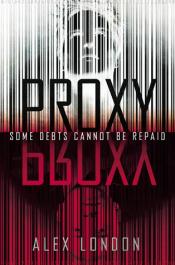 Knox was born into one of the City's wealthiest families. A Patron, he has everything a boy could possibly want—the latest tech, the coolest clothes, and a Proxy to take all his punishments. When Knox breaks a vase, Syd is beaten. When Knox plays a practical joke, Syd is forced to haul rocks. And when Knox crashes a car, killing one of his friends, Syd is branded and sentenced to death.

Syd is a Proxy. His life is not his own.

Then again, neither is Knox's. Knox and Syd have more in common than either would guess. So when Knox and Syd realize that the only way to beat the system is to save each other, they flee. Yet Knox's father is no ordinary Patron, and Syd is no ordinary Proxy. The ensuing cross-country chase will uncover a secret society of rebels, test both boys' resolve, and shine a blinding light onto a world of those who owe and those who pay. Some debts, it turns out, cannot be repaid.
Image

Sean's pick was...
Last Laughs: Animal Epitaphs by J. Patrick Lewis [2012]
Image
Irony and wit permeate this darkly humorous collection in which each poem is the epitaph of a different animal. The pieces are grouped by animal type, and range in length from one to eighteen lines.
Jen's pick was...
Can I Give You a Squish? by Emily Neilson [2020]
Image
An important lesson about consent for over-exuberant little huggers, nestled inside this lighthearted, summery story about expressions of love and friendship.

Kai is a little mer-boy who's big on hugs--or "squishes," as he and his mama call them. Not everyone's a fan of Kai's spirited embrace though, which he discovers soon after squishing a puffer fish, who swells up in fright! Kai feels awful; but with the help of his friends, he figures out another way to show his affection, and then everyone demonstrates their preferred ways of being greeted. Because, as Kai realizes, "Every fish likes their own kind of squish."
Ashley's pick was...
Small Spaces by Katherine Arden [2018]
Image
After suffering a tragic loss, eleven-year-old Ollie only finds solace in books. So when she happens upon a crazed woman at the river threatening to throw a book into the water, Ollie doesn't think—she just acts, stealing the book and running away. As she begins to read the slender volume, Ollie discovers a chilling story about a girl named Beth, the two brothers who both loved her, and a peculiar deal made with "the smiling man," a sinister specter who grants your most tightly held wish, but only for the ultimate price. 

Ollie is captivated by the tale until her school trip the next day to Smoke Hollow, a local farm with a haunting history all its own. There she stumbles upon the graves of the very people she's been reading about. Could it be the story about the smiling man is true? Ollie doesn't have too long to think about the answer to that. On the way home, the school bus breaks down, sending their teacher back to the farm for help. But the strange bus driver has some advice for the kids left behind in his care: "Best get moving. At nightfall they'll come for the rest of you." Nightfall is, indeed, fast descending when Ollie's previously broken digital wristwatch, a keepsake reminder of better times, begins a startling countdown and delivers a terrifying message: RUN. 

Only Ollie and two of her classmates heed the bus driver's warning. As the trio head out into the woods--bordered by a field of scarecrows that seem to be watching them--the bus driver has just one final piece of advice for Ollie and her friends: "Avoid large places. Keep to small." 

And with that, a deliciously creepy and hair-raising adventure begins.
All summaries adapted from the publisher
Looking for even more recs? Check out September's Staff Picks