Image

Welcome to the Virtual 9th Annual Summer Art Show
Artists ages 18 and over were invited to submit their artwork in July. You can view all 92 entries further below or view our Flickr site album display.
Here are the staff favorites.
Favorite Painting
Image
"Ode to John" by Susan Shopoff, Oil on Canvas
Favorite Drawing
Image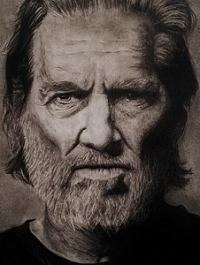 "Jeff Bridges" by Ricardo Solorzano-Cardenas, Graphite Pencil
Favorite Photograph
Image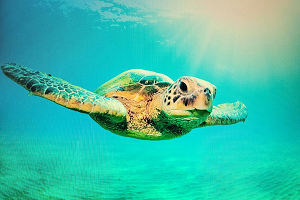 "Seaturtle" by Ginger Beck, Photography 
Favorite Mixed-Media
Image
Under the Sea by Deb Turner, Mixed Media: Stained Glass
Favorite Digital Media
Image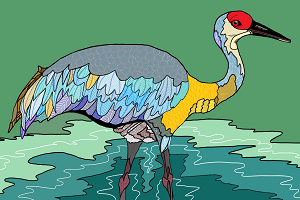 "Sandhill Crane" by Jenifer Dearinger, Digital Media  
Summer 2022 Art Show Entries
Submissions were accepted July 1-30. Along with a completed 2022 Entry Form, each artist emailed a picture/file of their work. Emails included: first and last name of the artist and the title of each piece. Each artist could submit up to three (3) pieces of artwork.
If you have any questions or concerns, please email Cheris Carpenter or call the Adult Services Department at 352-334-3940.
Guidelines for Artists/Artwork

Entrants must be ages 18+
Each entrant is limited to three (3) pieces of artwork
All artwork must be the original work of the entrant
Artwork must be submitted as a digital photo or digitized drawing
Please submit artwork as a .jpeg, .png, or .pdf. All artwork submissions must have a resolution of at least 600 dpi and file sizes should be no larger than 20 mb to be accepted for entry
Artwork should be submitted by email to Cheris Carpenter at ccarpenter@aclib.us
All entries must be accompanied by a completed Entry Form signed by the artist. This form will serve as a release allowing the library to use and/or display the artist's work on the library website, social media pages, and YouTube Channel
Artwork will be displayed on the library's website and its social media sites, including Facebook, Flickr, and Instagram
A virtual showing of all submitted artwork will take place to kick off the art show during the first week of August 2022