Image

Do you love a good whodunit? Join others who have a similar interest in true crime at our book club! Each month we will read and discuss a true crime, non-fiction title from the library's collection. Meetings are scheduled for the 2nd Sunday of the Month at 2 p.m. in the Foundation Room at the *Headquarters Library.
Book club copies of the current title will be available for checkout at the Headquarters Library Reference Desk on a first-come, first-served basis. To confirm availability, please call 352-334-3940 or email Sabrina. We will also try to make copies available in eBook/eAudiobook formats on Libby whenever possible.
Image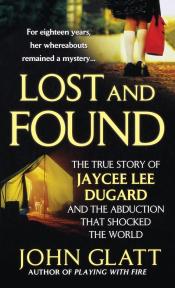 Lost and Found: The True Story of Jaycee Lee Dugard and the Abduction That Shocked the World by John Glatt
Sunday, October 8 at 2 p.m. | Headquarters Library - Foundation Room
"Then, in August 2009, a registered sex offender named Phillip Garrido appeared on the University of California, Berkeley campus alongside two young women whose unusual behavior sparked concern among campus officials and law enforcement. That visit would pave the way for shocking discovery: that Garrido was Jaycee Lee Dugard's kidnapper…

Jaycee's story was revealed: For eighteen years, she had lived in an outbuilding on the Garrido property in Antioch, CA, just two hours away from her childhood home. Kept in complete isolation, she was raped by Garrido, who fathered her two daughters. When news broke of Jaycee's discovery, there was a huge outpouring of relief across the nation. But questions remain: How did the Garridos slip past authorities? And how did Jaycee endure her captivity? This is the story of a girl-next-door who was Lost and Found." (Amazon)
---
Upcoming Meetings
November 12 - The Girl in the Leaves by Robert Scott
December 10 - Such Good Boys by Tina Dirmann
*Beginning in January 2024, this book club will begin meeting at the Tower Road Branch. More info coming soon!
January 7 - TBA
February 4 - TBA
---
You can also take a look at what true crime titles we currently have in our library's collection. To catch up on past book club titles, check out this list.
Interested in other book clubs? The Alachua County Library District has several. You can find more information on our Book Clubs page.