Current Services: All Alachua County Library District locations will remain closed until further notice. Curbside service is available at this time. This book club will be held virtually on the library's Goodreads page.
Do you love a good whodunit? Join others who have a similar interest in true crime at our book club! The titles we will be reading for our July virtual discussions are Murder on Birchleaf Drive by Steven Epstein and Who Killed These Girls by Beverly Lowry. These books are available for pick-up through our curbside service. Please place holds on the items in our catalog (links above). "Who Killed These Girls" is also available in both eBook and eAudiobook formats from Overdrive.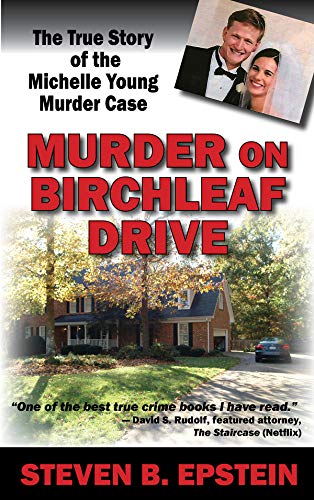 To join the discussion on Goodreads you will need to create a Goodreads account. Once you have done so, you can go to the library's page to add us as a friend if you wish. On the library's page you will see our group "My Favorite Crime Book Club" and you can request to join. Once your request has been approved, you will be able to participate in the discussion boards. Books will be available for discussion for the entire month, so you will have all of July to talk about "Murder on Birchleaf Drive" and "Who Killed These Girls". 
Future Meeting Dates:
July (Virtual) - "Murder on Birchleaf Drive: The True Story of the Michelle Young Murder Case" by Steven B. Epstein AND "Who Killed These Girls? Cold Case: The Yogurt Shop Murders" by Beverly Lowry
TBD - "Cruel Sacrifice" by Aphrodite Jones
TBD - "If You Tell: A True Story of Murder, Family Secrets, and the Unbreakable Bond of Sisterhood" by Gregg Olsen
Want more true crime titles to hold you over until the next meeting? Check out what we currently have in our collection.
To catch up on past book club titles, check out this list.