Image

Image

Image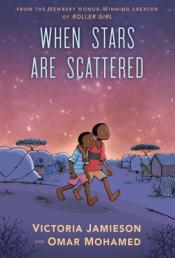 When Stars Are Scattered by Victoria Jamieson & Omar Mohamed [2020]
Setting: Kenya
Suggested age range: 9-12 years 
Heartbreak and hope exist together in this remarkable graphic novel about growing up in a refugee camp, as told by a Somali refugee to the Newbery Honor-winning creator of Roller Girl.
Omar and his younger brother, Hassan, have spent most of their lives in Dadaab, a refugee camp in Kenya. Life is hard there: never enough food, achingly dull, and without access to the medical care Omar knows his nonverbal brother needs. So when Omar has the opportunity to go to school, he knows it might be a chance to change their future . . . but it would also mean leaving his brother, the only family member he has left, every day.
Heartbreak, hope, and gentle humor exist together in this graphic novel about a childhood spent waiting, and a young man who is able to create a sense of family and home in the most difficult of settings. It's an intimate, important, unforgettable look at the day-to-day life of a refugee, as told to New York Times Bestselling author/artist Victoria Jamieson by Omar Mohamed, the Somali man who lived the story.
Image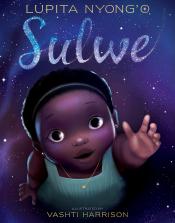 Sulwe by Lupita Nyong'o & Vashti Harrison [2019]
Setting: Kenya
Suggested age range: 3-8 years
From Academy Award–winning actress Lupita Nyong'o comes a powerful, moving picture book about colorism, self-esteem, and learning that true beauty comes from within.

Sulwe has skin the color of midnight. She is darker than everyone in her family. She is darker than anyone in her school. Sulwe just wants to be beautiful and bright, like her mother and sister. Then a magical journey in the night sky opens her eyes and changes everything.

In this stunning debut picture book, actress Lupita Nyong'o creates a whimsical and heartwarming story to inspire children to see their own unique beauty.
Image

Image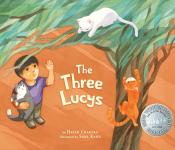 The Three Lucys by Hayan Charara & Sara Khan [2016]
Setting: Lebanon
Suggested age range: 8-10 years
A Lebanese boy named Luli gives a frank, child's-eye view of the toll that war inflicts on families and communities in Charara's empathic picture book debut, based on his family's experience during the conflict between Hezbollah and Israel in 2006. In early scenes, Luli describes life in his seaside home, where he revels in the company of three cats—the Lucys of the title. Following a trip to Beirut to visit Luli's aunt and uncle, the family is driving home when a "red streak shoots across the horizon and a loud boom fills the air." The bombs force Luli and his parents to return to Beirut, where they stay with their relatives for weeks, Luli's thoughts often with the Lucys. Working in soft swathes of watercolor, Kahn confidently bridges the emotional transition from tender family meals under a setting sun to frightening moments hiding in gray basements. The disappearance of one of the Lucys and the evident destruction wrought by the bombing offer a somber, though not hopeless, entry point for discussions of loss and the consequences of war.
Image

Image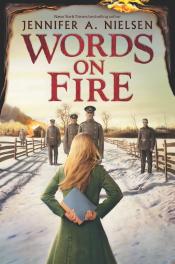 Words on Fire by Jennifer A. Nielsen [2019]
Setting: Lithuania 
Suggested age range: 9-12 years
Danger is never far from Audra's family farm in Lithuania. She always avoids the occupying Russian Cossack soldiers, who insist that everyone must become Russian -- they have banned Lithuanian books, religion, culture, and even the language. But Audra knows her parents are involved in something secret and perilous.

When Cossacks arrive abruptly at their door, Audra's parents insist that she flee, taking with her an important package and instructions for where to deliver it. But escape means abandoning her parents to a terrible fate.

As Audra embarks on a journey to deliver the mysterious package, she faces unimaginable risks, and soon she becomes caught up in a growing resistance movement. Can joining the underground network of book smugglers give Audra a chance to rescue her parents?
Image
Image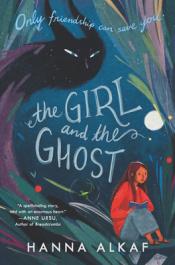 The Girl and the Ghost by Hanna Alkaf [2020]
Setting: Malaysia
Suggested age range: 8-12 years
I am a dark spirit, the ghost announced grandly. I am your inheritance, your grandmother's legacy. I am yours to command.
Suraya is delighted when her witch grandmother gifts her a pelesit. She names her ghostly companion Pink, and the two quickly become inseparable.
But Suraya doesn't know that pelesits have a dark side—and when Pink's shadows threaten to consume them both, they must find enough light to survive . . . before they are both lost to the darkness.
Image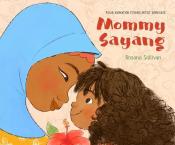 Mommy Sayang by Rosana Sullivan [2019]
Setting: Malaysia
Suggested age range: 3-5 years
In a Malaysian kampung, or village, lives little Aleeya and her dear Mommy sayang.

Aleeya and Mommy do everything together, and in Aleeya's dreams, they dance among enormous hibiscus flowers. Aleeya loves to ask Mommy if she will always be by her side. Mommy assures her that she will, Insh'Allah. But one day, Mommy becomes sick. Alone, Aleeya waits for her return, and it's in this moment that Aleeya realizes she can always be by Mommy's side. With a hibiscus flower in hand, Aleeya goes to Mommy's bedside to bring her love and hope. Little by little, Mommy sayang gets better.
Image

Image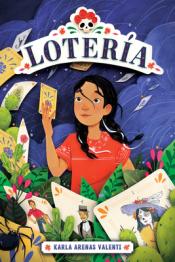 Lotería by Karla Valenti [2021]
Setting: Mexico
Suggested age range: 8-12 years
It is the hottest hour of the hottest day in Oaxaca City when Life and Death walk into town, ready to begin a new game of Lotería. But first, they need a pawn, a child whose fate will be determined by the winner of the game: a long and prosperous life or an untimely death. Fate finds this child in a robin-egg blue house, tucked beneath a massive jacaranda tree. And so, the game begins.

Every card reveals a new twist in Clara's fate: a tree, a scorpion, a fateful arrow, a mermaid, a deer, a treacherous rose. But Clara knows none of this. All she knows is that her cousin Esteban has vanished, and she'll do whatever it takes to save him, traveling to the mythical Kingdom of Las Pozas in her search. And although it seems her fate was sealed as soon as the cards were dealt, Clara just might have what it takes to shatter the game and choose a new path.
Image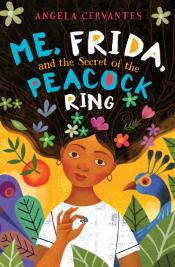 Me, Frida, and the Secret of the Peacock Ring by Angela Cervantes [2018]
Setting: Mexico
Suggested age range: 8-12 years
A room locked for fifty years.

A valuable peacock ring.

A mysterious brother-sister duo.

Paloma Marquez is traveling to Mexico City, birthplace of her deceased father, for the very first time. She's hoping that spending time in Mexico will help her unlock memories of the too-brief time they spent together.

While in Mexico, Paloma meets Lizzie and Gael, who present her with an irresistible challenge: The siblings want her to help them find a valuable ring that once belonged to beloved Mexican artist Frida Kahlo. Finding the ring means a big reward -- and the thanks of all Mexico. What better way to honor her father than returning a priceless piece of jewelry that once belonged to his favorite artist!

But the brother and sister have a secret. Do they really want to return the ring, or are they after something else entirely?
Image

Image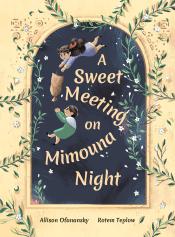 A Sweet Meeting on Mimouna Night by Allison Ofanansky & Rotem Teplow [2020]
Setting: Morocco
Suggested age range: 4-8 years
It's Mimouna — the Moroccan Jewish holiday that marks the end of Passover, and when blessings are given for a year of prosperity and good luck. Miriam wants to help her mother make the sweet moufletot pancakes they always eat at their Mimouna party, but after not eating doughy treats for the week of Passover, they don't have any flour in the house! So, Miriam's mother takes her to visit their Muslim neighbors, who share their flour. The women drink tea together, and Miriam makes friends with a young girl named Jasmine. Miriam almost drops the bag of flour when she and Jasmine go to fetch it from the storeroom — but luckily Jasmine is there to catch it! Jasmine and her family then join Miriam's family and friends to celebrate Mimouna.

This sweet story of friendship and shared customs will introduce North American readers to the Mimouna holiday. The book concludes with an author's note and a recipe for making moufletot, the sweet, paper-thin pancakes featured in the story, so that readers can enjoy, too.
Image

Image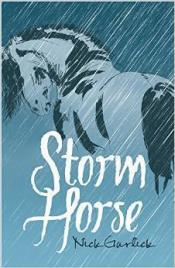 Storm Horse by Nick Garlick [2015] 
Setting: Netherlands
Suggested age range: 8-12 years
With his mother missing and his father dead, 12-year-old Flip's new home is a remote storm-tossed Dutch island. Menaced by the local bullies and with a shadowy mute girl as his only friend, Flip tries to adapt to life on his uncle's farm - but his whole life changes when a sunken transport ship leaves a drowning stallion floundering in the waves. Risking his life to rescue it, Flip is told he can keep the troublesome horse if he can teach it how to work for its keep.
Image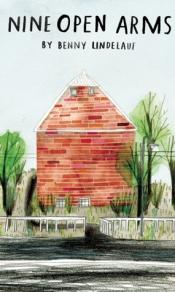 Nine Open Arms by Benny Lindelauf [2004]
Setting: Netherlands
Suggested age range: 9-13 years
At the end of the world, near the border with Germany, stands a house as long as nine open arms. Half hidden behind trees and shrubs rises a wide brick wall, topped with two attic windows, each no bigger than a dishcloth. The walls have been whitewashed and the wooden floor is bare, as if the house is waiting. Waiting for someone to move in.

It is the summer of 1937, and it hasn't rained for seven weeks when Fing and her family of nine move into Nine Open Arms, along with their handcart of meagre belongings. 'The Dad' is a man who does all kinds of jobs and none of them well, while Oma Mei courageously holds everything together, including the family's history in her Crocodile bag full of pictures and stories. But as the year progresses, the family just gets poorer.

Meanwhile, Fing and her two sisters, wild Muulke and fearful Jess, begin to discover strange mysteries...a bed that looks like a tombstone, and an unmarked grave in the cemetery.
Image

Image
Dawn Raid by Pauline (Vaeluaga) Smith & Mat Hunkin [2018]
Setting: New Zealand
Suggested age range: 8-12 years
"Imagine this: You're having an amazing family holiday, one where everyone is there and all 18 of you are squeezed into one house. All of sudden it's 4 o'clock in the morning and there's banging and yelling and screaming. The police are in the house pulling people out of bed ..."

Sofia is like most 12-year-old girls in New Zealand. How is she going to earn enough money for those boots? WHY does she have to give that speech at school? Who is she going to be friends with this year?

It comes as a surprise to Sofia and her family when her big brother, Lenny, starts talking about protests, "overstayers", and injustices against Pacific Islanders by the government. Inspired by the Black Panthers in America, a group has formed called the Polynesian Panthers, who encourage immigrant and Indigenous families across New Zealand to stand up for their rights. Soon the whole family becomes involved in the movement.

Told through Sofia's diary entries, with illustrations throughout, Dawn Raid is the story of one ordinary girl living in extraordinary times, learning how to stand up and fight. 
Image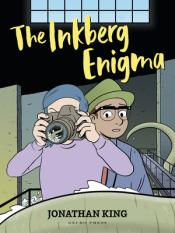 The Inkberg Enigma by Jonathan King [2020]
Setting: New Zealand
Suggested age range: 7-11 years
"Haven't you always thought there's something WEIRD about this town, Miro?"

Miro and Sia live in Aurora, a fishing town nestled in the shadow of an ancient castle. Miro lives in his books; Sia is never without her camera. The day they meet, they uncover a secret. The fishing works, the castle, and the town council are all linked to an ill-fated 1930s Antarctic expedition. But the diary of that journey has been hidden, and the sea is stirring up unusual creatures. Something has a powerful hold over the town.

With Sia determined to find out more, Miro finds himself putting aside his books for a real adventure.
Image

Image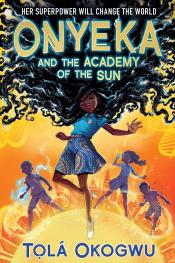 Onyeka and the Academy of the Sun by Tọlá Okogwu [2022]
Setting: Nigeria
Suggested age range: 8-12 years
Onyeka has a lot of hair­—the kind that makes strangers stop in the street and her peers whisper behind her back. At least she has Cheyenne, her best friend, who couldn't care less what other people think. Still, Onyeka has always felt insecure about her vibrant curls…until the day Cheyenne almost drowns and Onyeka's hair takes on a life of its own, inexplicably pulling Cheyenne from the water.

At home, Onyeka's mother tells her the shocking truth: Onyeka's psychokinetic powers make her a Solari, one of a secret group of people with superpowers unique to Nigeria. Her mother quickly whisks her off to the Academy of the Sun, a school in Nigeria where Solari are trained. But Onyeka and her new friends at the academy soon have to put their powers to the test as they find themselves embroiled in a momentous battle between truth and lies…
Image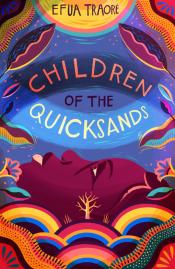 Children of the Quicksands by Efua Traoré [2021]
Setting: Nigeria
Suggested age range: 8-12 years
City girl Simi is sent to stay with her long-lost grandmother in a remote Nigerian village.

There's no TV, internet or phone. Not a single human-made sound can be heard at night, just the noise of birds and animals rustling in the dark forest outside.

Her witchlike grandmother dispenses advice and herbal medicine to the village, but she's tight lipped about their family history. Something must have happened, but what? Determined to find out, Simi disobeys her grandmother and goes exploring. Caught in the sinking red quicksand of a forbidden lake, her fantastical journey begins …
Image

Image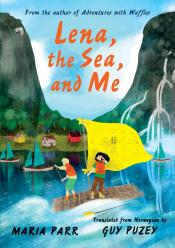 - Adventures with Waffles [2005]
     - Lena, the Sea, and Me [2017]
Setting: Norway
Suggested age range: 7-10 years
Lena is Trille's best friend, even if she is a girl. And there is never an ordinary day when you've got a best friend like Lena. Hardly a day passes without Trille and Lena inventing some kind of adventure that often ends in trouble. Whether it's coaxing a cow onto a boat or sledding down the steepest and iciest hill with a chicken, there is always a thrill--and sometimes an injury--to be had. Trille loves to share everything with Lena, even Auntie Granny's waffles. But when Lena has to move away and Auntie Granny leaves the world, it sometimes seems like nothing will ever be right again. The warmth of friendship and the support of family suffuse this lightly illustrated novel, proving that when times are tough, a little taste of sweetness can make all the difference.
Looking for more books? Check out our previous installments here:
Around the World in Children's Books: A - C
Around the World in Children's Books: D - G
Around the World in Children's Books: H - J
All book descriptions adapted from publisher