Regular Hours
| Day | Hours |
| --- | --- |
| Monday | 10 a.m. - 6 p.m. |
| Tuesday | 10 a.m. - 6 p.m. |
| Wednesday | 10 a.m. - 6 p.m. |
| Thursday | 10 a.m. - 6 p.m. |
| Friday | 10 a.m. - 6 p.m. |
| Saturday | 10 a.m. - 5 p.m. |
| Sunday | Closed |
Amenities
Image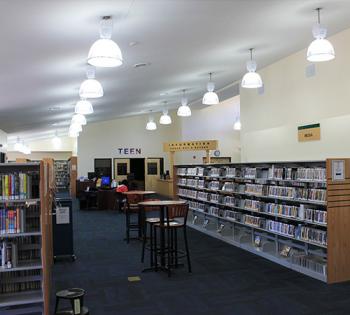 Snuggle-Up Center
Teen Room 
Quiet Reading Room 
Wi-Fi
Learn more about the Cone Park Branch
Image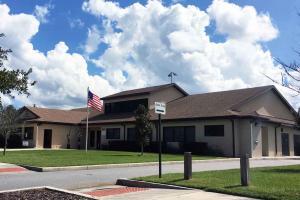 Cone Park Branch, located in East Gainesville at 2801 E University Ave, is the most recent addition to the Alachua County Library District's family of branches. Cone Park Branch is unique in that it is the only branch in the Library District that is located in a public park.
The opening of Cone Park Branch fulfilled a promise to open a library on the east side of Gainesville. While Headquarters Library and Library Partnership Branch are both located east of Main Street, there was a real desire for a library branch east of SR 24/Waldo Rd/SE 11th St.
Image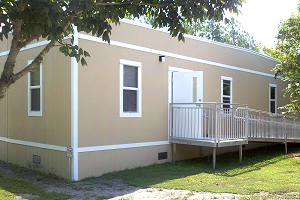 The Library District found the home for its new branch at Fred Cone Park. The City of Gainesville, which had already established the Eastside Recreation Center at the park, leased land to the library for 99 years at the cost of $1. Cone Park Branch opened in November of 2011 as a 1300 square foot temporary modular unit. Former branch manager Heather Sostrom remembers relying heavily on the recreation center to hold library programming as there simply wasn't space for it in the unit. Her team, including librarian Linda Cue and library specialist Nate Courtney, did a lot of outreach to local organizations and held multi-generational events in the park, building the relationships that would make the branch an essential part of the community.
Image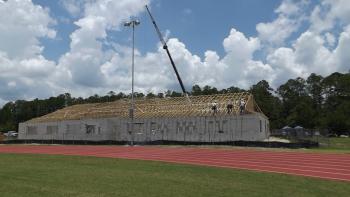 In December of 2013, construction of a 10,000 square foot permanent structure was completed in the lot to the west of the recreation center. The new building contained a community meeting room, a study room, a training room for local businesses to utilize, a resource center, a Quiet Reading Room, dedicated spaces for children and teens, and more public restrooms than any other branch (a necessity when you're operating in a public park!) The children's area was designed by ThemeWorks, Inc. of High Springs to evoke an outdoor swamp scene of old Florida. The branch opened with a collection of 25,000 items, 18 computers, two touch screen early learning computers, and public wi-fi access.
Throughout the years, Cone Park Branch has served the community with programs promoting literacy, STEAM education, computer skills, job readiness, fitness, and service, with a special focus on African-American history and culture. The branch has initiated partnerships with organizations such as A. Quinn Jones Museum, the CADE Museum, Grace Marketplace, East Gainesville Initiative, and the Read to Me program. Patrons look forward to the annual Juneteenth celebrations and Fall Festivals as opportunities to come together and have fun. "It has been enriching to watch patrons firmly weave the library into their rich fabric of history, culture, and community," said  Diane Johnson, who has managed Cone Park Branch for six years.
Image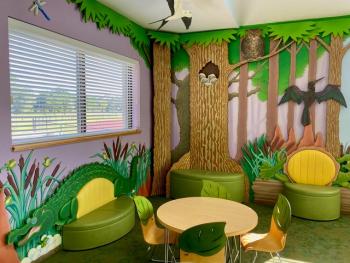 Public Services Administrator Phillis Filer remembers giving a tour of Cone Park Branch to civil rights leader and former pastor of Mount Carmel Baptist Church, Thomas A. Wright. He remarked that he could not believe that he had lived to see a library in East Gainesville that everybody could go to. Filer said, "With his stamp of approval, I knew we'd done something right."